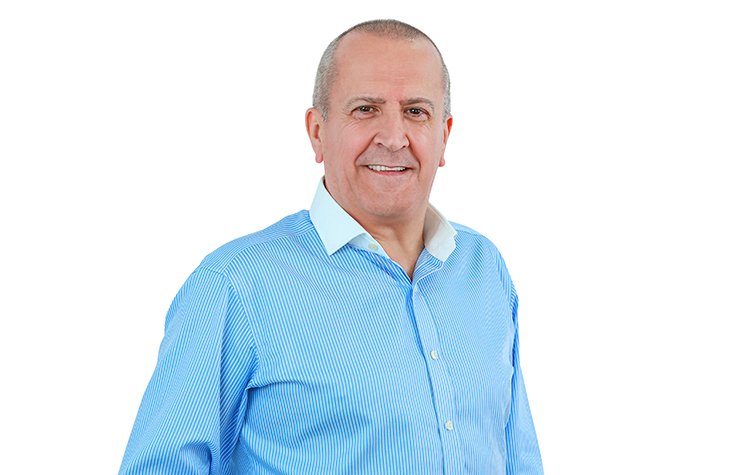 Stewart Murray, Managing Director, Rental Solutions & Services
Recent studies indicate that employees are more comfortable working with employers with superior emotional intelligence. Employers who take care of their employees and provide a positive work culture will not only bring out the best in them but also create a sense of belonging in the workspace inspiring confidence and improving productivity. One such ideal business leader known for his employee-oriented principles is Stewart Murray, the managing director of Rental Solutions & Services (RSS). "For me, success is to be able to positively influence people, one person at a time. There is nothing more rewarding than witnessing people achieving their ambitions and career growth with your guidance and support" says Murray.
Murray's philosophy of leadership roots back to his experience with his peers who helped and guided him in tackling challenging and overcoming difficult situations. This has made him understand the value of team bonding in a working environment. Keeping that in mind, Murray always concentrated on helping his people reach their potential by helping them learn from their mistakes rather than just focusing on business outcomes. And that's what has made all the difference! His journey as a leader shows how employee-employer trust and support are crucial to steering an organization to success.
Inception of RSS
Founded in 2007, RSS is a temporary power and cooling solutions company headquartered in Jebel Ali Industrial Area, Dubai. Interestingly, the company was introduced to a highly saturated and competitive market space. Despite those difficulties, RSS sailed triumphantly and Murray ties this prosperity entirely to the team's efforts. "It is their commitment, determination, and devotion that drove RSS to be the go-to partner for temporary power and cooling solutions in the Middle East" states Murray.
Under Murray's directorship, RSS has been providing the most reliable and fuel-efficient power generation equipment in the market. Over the years, the company has managed to become a one-stop-shop for a complete temporary power and temperature control packages. Through upright efforts and dedication, RSS has now branched out to Bahrain, Oman, Qatar, and Saudi Arabia providing solutions across sectors including construction, shipping, manufacturing, oil & gas, and events.
Being an ingenious businessman himself, Murray has always been able to identify the scope of his business and has been significantly investing in new products. As part of his next business endeavour, the company has expanded into the hybrid energy market by providing sustainable turnkey energy solutions and by offering their clients a compelling and cost-efficient combination of solar, battery storage, and generators.
Most importantly, Murray emphasizes the significance of cultivating a long-term relationship with RSS clients. It is only through an ethos of continuous service improvement a company can exceed client expectations and build a bond with those clients. For that reason, RSS is in constant efforts to improve themselves and always keep their clients' needs a priority.
People Driven Company
Murray's success mantra always made him pay attention to building the right team above anything else. The right set of people willing to put in their best can create wonders for an organization. And as he intended, his perfect team of passionate people came around to playing all the pivotal parts in the company's journey and continues to push the benchmark for the newcomers. Murray never shied away from accepting the fact that he is obliged to his team for establishing RSS as the market leader in the temporary power and cooling industry. What seemed to be a difficult task at first was later achieved by his team's clever and insightful approach.
Longing to keep the enthusiasm running, RSS tries to remain a dynamic, flexible, and people-driven company. In RSS, everybody feels included and is actively backed with endless support. Employees are provided with relevant platforms for effective, regular, and clear communication within the organizations. The company fosters a non-hierarchical environment and cross-team working which consequently encourages employee engagement and interaction. According to Murray, a great leader should not be someone who is willing to lean in to guide his employees and help people when things don't go according to plan, providing the necessary tools and support to move forward. "We nurture a culture of ownership here at RSS, which means we don't criticize failure. The best part of my job is that I get to see great people develop and grow every day, and I find it priceless," Murray adds.
RSS Rises to Prominence
RSS is Murray's answer to the lack of innovation in the temporary power and cooling industry. He always aimed to evolve the company into a leading service provider in the Middle East by delivering quality services and products. Murray and his team continue to explore opportunities to expand its fleet and strive to remain the best. Looking back, Murray stays grateful for his people's work and expects greater achievements in the future. He finds pride in the working culture of the company and vows to never compromise his principles. RSS will continue to provide a flexible environment for their employees, thereby leading the company to business excellence. "Going forward, the company looks forward to the emergence and development of sustainable energy and developing it in their own way. "We are excited to see how the market changes and how we contribute to redefining it," Murray concludes.