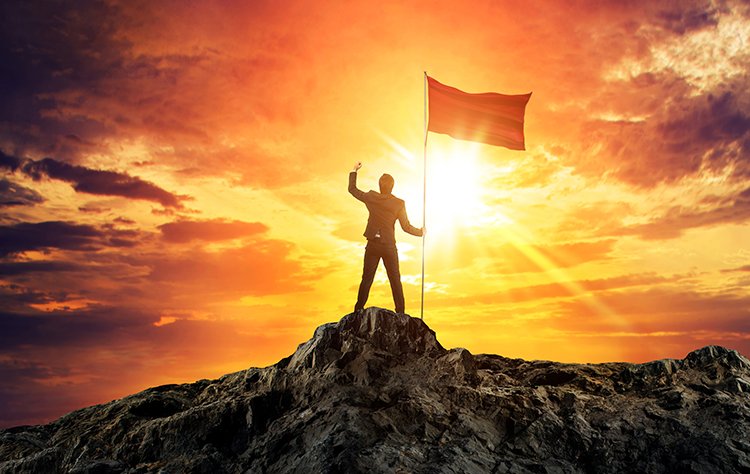 A true entrepreneur is an individual who is very clear about his goal: to be the head of a business, company, or organization. It is having the ability to develop great ideas and bring them to reality effectively and successfully. Having an entrepreneurial spirit is always looking for the best conditions in your favor and based on your objectives. Being an entrepreneur can be something that comes from the professional's blood, but also this skill can be acquired with a lot of practice.
But, before starting to undertake, the future leader must be clear in his mind how a company works and what steps it must take to guarantee its future. Understanding what your company's vision shows that the professional knows how to deal with your product market and who your customers is. For every business leader, having an entrepreneurial spirit is essential. However, it is not enough because when you are going to get your hands dirty just a dream, a vision is not enough, as it is also necessary to understand the practical requirements of every business. Yes, you have to face a little of everything when you are starting a business, and for that reason, a lot of knowledge and a game of waistline is essential to reach the success of the entrepreneurial journey.
If you are still at the beginning of this successful career, this article will help you to identify the main characteristics of an entrepreneurial profile.
Leadership
Without good leadership, it is challenging to build something lasting. This is because people need to be guided and sometimes motivated to believe that, even in critical situations, that success can be achieved. Therefore, leadership is one of the most influential characteristics of those who have an entrepreneurial spirit.
If you want to develop it, start working on your authority, the way you relate, how you communicate, and also how you perceive each person, as you will have to deal with very different talents and personalities.
Optimistic
This is one of the prominent marks of an excellent entrepreneur. It is necessary to be optimistic, to avoid the difficulties, and understand that the market is always fluctuating, as well as those bad times are part of the daily business. Thus, it is understood that it is necessary to face these phases with confidence and persistence.
To have this quality, it is essential to know your work and the sector in which you operate well, valuing the quality of the service offered. Besides, have confidence in your experience and knowledge gained through hard work.
Planning
A great entrepreneurial spirit starts with long-term concern. It is not enough to know what needs to be done today and be satisfied. You need to see yourself somewhere in a month, then in six months, a year, five years, and so on. Knowing what your goal is, you can trace a path and see each step that needs to be taken. Without this, the business will likely go for miles in the wrong direction, and it will be too late when you realize your mistakes.
Persistence
It is one of the characteristics of the entrepreneurial spirit. Finally, be sure to believe in your business plan, put it into practice, and be persistent, don't stop working until lastly, success has been achieved. And if necessary, spend a sleepless night idealizing your business, seek to communicate with other entrepreneurs, accept their opinions, criticisms, and tips based on your own experience.
But above all, have persistence and be convinced that sooner or later you will get where you want!
Conclusion
You may notice that none of these characteristics of an entrepreneurial spirit are unattainable. To develop them, the fundamental thing is to have an attitude: you will often be faced with situations that demand aptitude for risks or the ability to make decisions, and you must have the attitude and face them.
Besides, it is also interesting to read a lot about the subject, especially books written by successful entrepreneurs. If there is someone you know personally and recognize as an entrepreneurial spirit, join them, and absorb their experiences. You will notice the difference!