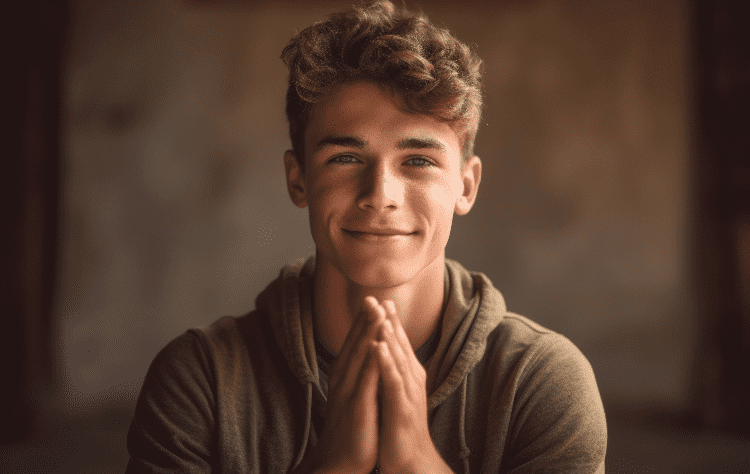 As stated by the American writer James C. Collins, The difference between a good leader and a great leader is humility.
We live in a world where leadership is often associated with power, aggressive behavior, and passion, All these traits are necessary to achieve something big, but the trait that is vital and also stands out is humility. People often find it odd to associate Humility in leadership
Humility is viewed as a lack of confidence and weakness in humans, but it plays a big role in shaping leaders. In this article, we'll look at how Humility in the workplace makes the best leaders and how it contributes to the development of society
Qualities of humble leaders
Always ready to learn
Humble leaders are always ready to learn and grow; they don't feel shy or embarrassed to admit that they don't know the answers to all the questions.
They want to know the opinions of people while making a decision, through which they can learn the point of view of their team members, which helps them become active and good decision-makers
This type of interaction will help them grow in both their personal and professional lives.
Easy to Approach
A leader should not be someone everyone gets scared of. A Humble leader should be easily approachable, and people should be able to relate to the leader. A humble leader should be honest with the members of the team; this will help the team members understand the leader and also relate to him/her, When they are able to be free and relate to the leader, they can share their ideas and thoughts without any hesitation
Connections
A humble leader should interact with the team members and form a deep connection because if there is no understanding between the leader and the subordinates, whatever the goal is, it becomes harder to achieve. Try to have a conversation with them on the most human level possible and ask about their interests outside of work, which will create an environment that will make them feel heard and comfortable to work in.
Effective communication and listening
One of the most important things to remember as a leader is to constantly be accessible to hear what your team members have to say and to seek out their viewpoints on those topics. This will make them feel recognized and cherished, as well as drive them to work harder and produce greater outcomes.
As a leader, you should develop effective communication, be transparent, and be sincere, This will form a truthful relationship between the two and also encourage the team members to be truthful throughout the journey
Confidence
Humble leaders are not insecure; They are actually more confident than the other leaders, as they have a clear vision of things they are going to do, and are more organized with things they want to accomplish, which makes them more confident. This type of confident behavior from the leader is very appealing and will inspire the team members to be confident themselves.
Guiding by example
Humility in the workplace can make such a big difference, not just in the life of the leader but also in the lives of the team members. When the leader is humble, it can make a difference in the way things work, and the team members are most likely to adapt to the leader's behavior, which will result in a more cultured and empathetic workplace.
Resolving the conflict
Humble leaders are not egoists and are good at resolving conflicts in the workplace, they are ready to admit if they are wrong and ready to resolve the conflict without any rude behavior. Try to resolve the conflict without the interference of egoist behavior; this will help resolve the problem in a more civilized manner and create an environment that is pleasant to work in
Some Examples of humble leaders
There are many leaders who came into the world with extraordinary ideas and humble behavior and changed the course of the world, One such leader was Dr. APJ Abdul Kalam, who was considered one of the most respected presidents of India, Despite having enormous knowledge and being the project director of India's first Satellite Launch Vehicle (SLV-III)
He was a very down-to-earth person and led his life with humility and grace
Another great example is none other than Ratan Tata, who is known as the most humble businessman. He is the current chairman of Jaguar and Land Rover and the previous chairman of the Tata Group.
He is recognized as an intelligent individual with a clear vision for the firm, one who provides credit to his staff and accepts responsibility when failure comes. He is able to connect with his workers and gain their trust and respect because of his humility.
Conclusion
Humility is what elevates ordinary leaders to outstanding ones. By adopting the qualities mentioned above in the article, You may create an environment where individuals can learn, innovate, and encourage one another by embracing the qualities of humble leaders.
Leaders who are humble can transform not just their employees but also the world around them.
---
Name: Syed Jawad Ahmed
About the author: Syed is an SEO Content writer and a product designer from Bangalore, Karnataka. He specializes in writing about recent technology, leadership, and management-related articles. He previously worked as an SEO content writer and Subject Matter Expert for Vedantu for 2 years. He graduated from Presidency University in 2020 and has a bachelor's degree in Electronics and Communication Engineering.