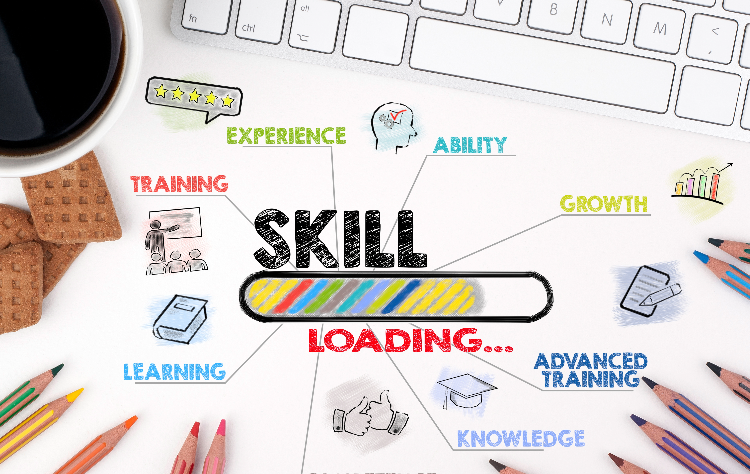 Skill refers to the ability to do something well and with perfection. Learning new skills is a central key to personal and professional growth. In this rapidly changing world, Skills are one of the most important tools, as most jobs want us to acquire some special skill that can grab their attention. Everyone must acquire some skills, but it becomes especially important for women as it opens the doors to opportunities and achievement, which empowers them and contributes to their personal and professional development.
Technology is an ever-evolving field, and it's important for women to stay up-to-date with the latest advancements. Continuously updating their knowledge will enable them to be well informed. In this article, we will explore the importance of learning skills for women
and the various benefits associated with them.
Independence and empowerment 
Learning skills like these will give women a sense of achievement and help them obtain independence. Women tend to become self-sufficient when they acquire new skills. Certain skills, like leadership skills for women and problem-solving techniques, are very essential for women, this will help them lead and take control of their lives, make profound decisions, and pursue their interests and passions.
Progress and Development
Communication skills for women contribute to their personal growth and development. It enlarges the perspectives of women and helps them to enhance their knowledge base and acquire skills that are valuable in life, like learning a totally new language or sharpening their creativity. By learning new skills, women can enrich their lives and enable personal attainment. 
Career Development and New Opportunities
The job market is extremely competitive, so learning is key to developing your career. Skills a woman can learn to access a wider range of career opportunities are never-ending, like learning new technologies, leadership, and management skills, and knowledge about a specific industry will help the woman thrive in whatever field they have chosen and help develop their career.
Decision-Making and Problem-Solving Techniques
Learning new skills will help women in many ways, but the two most important are that it will help women make decisions easily and solve problems swiftly. It assists them in identifying and understanding the problem, which can help them define and find solutions to the problem, even if it's in the workplace or in their personal life. By learning new skills, they will develop the ability to make decisions and solve problems that will help them in the future.
Supporting Family and contributing to the Community
Women are the pillars of communities, and they play a crucial role in supporting families. A new skill, such as women's leadership skills,  will contribute to the well-being of the community and families. For example, if a woman learns about financial management, this skill can enable her to make financial decisions that can positively affect the family's financial condition. Furthermore, when a woman shares her skills with others, she can contribute to the development of communities. 
Reducing the Gender Gap
The Gender Gap is still deeply rooted in many societies, especially in some professions and industries, One of the remedies to bridge the gender gap is for women to acquire new skills and participate actively in learning. By learning new skills, women can create a more steady and impartial society. Communities and nations also benefit from reducing the gender gap in society
Adapting to an evolving world
We live in an era of rapid advancements in the field of technology, so life skills for women are very essential to help them adapt to this rapidly changing world. By keeping up with the new innovations in the market and the trends, women can be up-to-date and competitive. By learning life skills, women can make sure that they are not left behind and can contribute to the development of society.
Closing Thoughts
To sum it up, it is very important for women to learn new skills to help themselves and empower themselves. Engaging in learning new life skills for women can help increase their growth, career, and overall well-being.
Women play a very important role in the development of society and in the creation of role models for the future generation, where they can provide us with innovative ideas that will eventually lead to social change. We can all encourage women to learn new skills and knowledge, contributing to a world where everyone has equal opportunities to learn and develop. Women play a very important role in the development of society and in the creation of role models for the future generation, They can serve by providing innovative ideas that eventually lead to social change