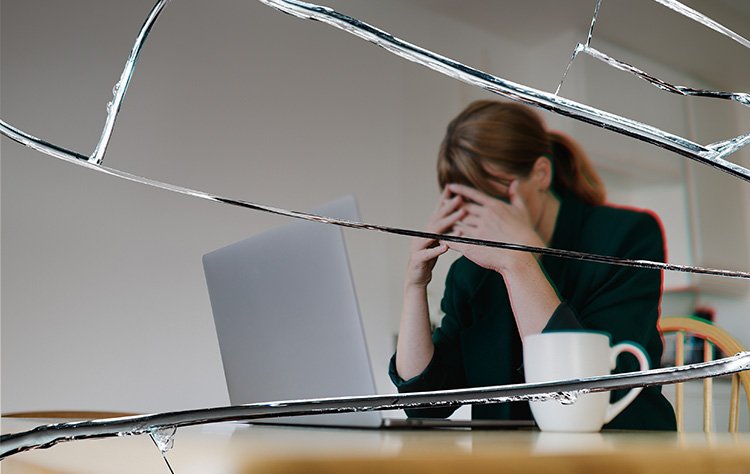 A woman clad in a sharp blazer with a baby in her arms is bound to make heads turn as she walks down the subway to work. Truth is, even after all these years of breaking stereotypes, women continue to be bound by some very strong ones. The range of emotions and moral obligations attached with motherhood make it one of the most binding phases of a woman's life.
For a long time, child birth affected women's employability as companies did not want to invest in employees that needed maternity leave and could be absent from the work place for long period of time. Even with the provision of paid maternity leave and other incentives, almost 45% women quit their jobs after child birth. As responsibilities mount post-childbirth, the burden of most of it falls on the woman that makes it almost impossible to continue work.
And so, a working mother had been a rare subject, even after all these years. The emergence of mompreneurs in this scenario has been a sweet surprise. Mompreneurs or, entrepreneurs who are also full-time mothers simultaneously, have been going out of the way to break the glass ceiling.
It is a relatively new term in entrepreneurship that has also been used in derogatory ways against women. Most momepreneurs are women who provide services or products from their time off from parenting, and are most likely to be based in their homes instead of large offices. The range of products or services provided is also limited to small-scale start-ups instead of high-growth ventures. Most momepreneurs are solopreneurs in their own capacity and do not have a team backing them up. Therefore, while momepreneurs are being seen as a positive presence in the world of entrepreneurship, the limiting nature of their work has made the term look less serious and to be used as a slang to discredit mothers running businesses, sometimes.
The term is new, still in its formative years and open to wide alterations and interpretations. One of the first such intervention has been made by existing entrepreneurs who have already set-up a successful business and are now planning to embrace motherhood. While it may not be practically possible to continue work like before, these hard-wired businesswomen will rarely let go of their businesses and commit to parenting full-time. These women have begun to challenge and change notions of motherhood and work completely with their resilience and grit and have redefined the picture of the "ideal" mother for us.
Here are a few tips for mothers planning to step into the world of entrepreneurship and entrepreneurs planning to enter motherhood alike that may help them embark the journey ahead.
Asking for help does not make you weak- You may not be receiving all the help and support you need, but that does not make you a one women army against the world. Asking for help does not make you look weak so do not hesitate in reaching out to people in times of need. It will not only take the steam off you and give to you that necessary break, but will enhance your product as well.
Do not forget self-care-You cannot underestimate the implications of making yourself feel good once in a while. Self-care is important and it goes a long way in rejuvenating the mind and replenishing your inner energy. Avoid burn out and getting drained out with the multiple tasks you are juggling at the moment and take time out for yourself.
Surround yourself with positive people-It is easy to lose individuality under pressure from different directions and the need to deliver at each one of those tasks. Surround yourself with people who know you for the person you are and not the roles you play throughout the day- that of a mother/wife/businesswoman. Whatever role it may be, it should not cloud your basic personality. People who know you will always be a good presence once in a while to let you get in touch with yourself and help navigate what you want from life.