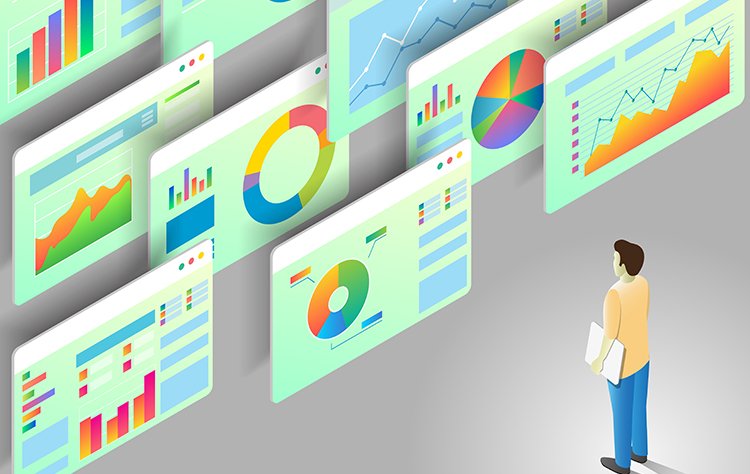 Let's say you've crafted a carefully thought out content and executed a good content marketing strategy. The next step is to measure the success of continual improvement. Assessing your marketing metrics is the way to figure out the efficiency of your efforts, and ultimately your Return On Investment.
Gauging some critical marketing metrics helps you find out what's working and what's not. Thus, you can revise your strategy and adjust your approach to amplify the strengths. A wide range of content marketing metrics are there to help you determine which strategies and efforts can drive more traffic to your site, increase conversions or rise your revenue.
That said, here are 6 critical metrics every content marketer should measure:
Bounce rate
Bounce rate implies the percentage of the visitors who just leave your website without doing anything. The high bouncing rate is not good for your site as it affects the sales and profit generated. It is essential to measure this metric as it gives you an opportunity to find out what makes the visitors bounce off.
Perhaps it is the slow loading speed or irrelevant content that make them leave the page without completing the desired action. Hence, keep track of your bounce rate regularly so that you can keep it at bay.
Retention metrics
Retention metrics reflects how well your content resonates with your audience. It gives you an idea of the metrics like how many visitors return to your site and the frequency of returns. Most of the visitors will come back to your site if the content is relevant, informative and engaging.
Keep in mind, drawing the attention of new visitors is crucial but retaining the visitors is equally important for your content marketing strategy. Measuring the retention metrics will let you know whether your attempt to connect with your audience is working or not.
Consumption metrics
This is a metric that shows the average amount of time spends by your readers on your site. By gauging this metric, you will get to know how engaging your content is. It is of no use if you've published a comprehensive guide of 2000 words, but most of the readers leave it after two minutes. If the time spent by the visitors is very less, it indicates that either you are targeting the wrong audience or the content is not bringing value to them.
Profitability and monetization metrics
Although it may not be seen at first glance, Return on Investment (ROI) is a fundamental aspect for the medium and long-term survival of your Content Marketing strategy. The intention is to end up generating benefits, so it is essential to know how much you are spending and how much you are entering with your project. And that's what profitability and monetization metrics are for.
In this sense, it is essential to establish what specific objectives your company has because the way to measure ROI will not be the same to obtain leads as to generate more organic traffic or to publicize your product. Therefore, you must be clear that there are metrics to measure both investment and return; so that later you can apply this formula for its calculation and find out to what extent you are recovering the investment.
Click-through rate
When you publish content on your company's blog, you don't just want visitors to read the information and leave your site, do you? That is precisely why there are links spread throughout the content, a call to action at the end of the text, and other banners that take the reader to other pages.
For this reason, one of the essential metrics for Content Marketing is the click-through rate on links – with emphasis on the call to action. The greater the number of clicks, the greater is the chances of turning the visitors into leads.
Sales metrics
This metric apply to consumers who are at the bottom of the funnel and have completed a purchase. You'll analyze what this customer has previously consumed, or which content. Sales metrics will help you to understand how much your content is influencing the funnel bottom and which content is generating revenue.
Conclusion
As you can see, nowadays, Digital Marketing allows many metrics to be analyzed. And this measurement of results is essential to achieve success and produce content that is efficient for your target audience, without forgetting, of course, the return for your company.
However, understanding these metrics is still a big challenge for this universe of content marketing. They really show what works or what doesn't, but you need to understand the whole process.