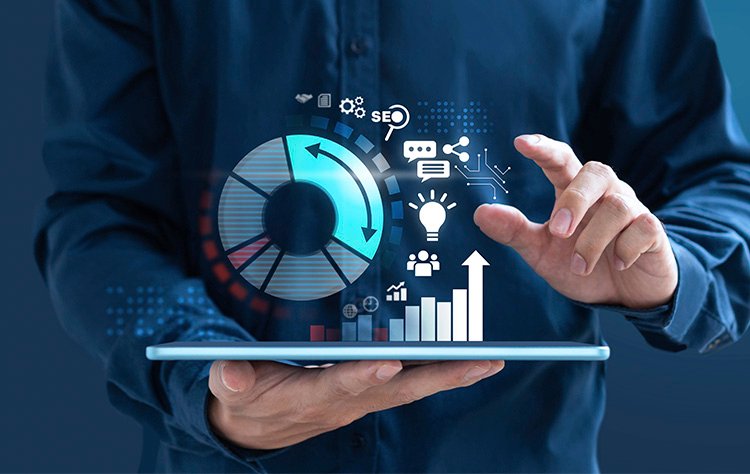 I frequently ask myself which superpower I would choose if I could have any. Is it the capacity to fly, read minds, or be invulnerable? These days, I also wonder which strength the Brand and Marketing Strategy teams would choose if given a chance to improve their brand. Is it a higher return on investment, channel efficiency, a distinct focus, or work prioritization? Or an empowered team? Which ability would provide the customers with the most compelling arguments to choose your brand and your brand alone?
There is no superpower present or necessary to make our organization stand out in front of the crowd, and the simple and direct solution is to create a strong brand strategy, which is not at all simple. A strong Brand Marketing Strategy is beneficial and necessary in a fiercely competitive and divisive environment. Unfortunately, most businesses struggle to differentiate themselves from their rivals.
Keep reading this article to discover what Brand Marketing Strategy is and how to build it.
What is a Brand Marketing Strategy?
Instead of emphasizing the company's goods and services, brand strategy refers to promoting the brand as a whole. Businesses can create marketing materials that reflect their brand identity, tell a compelling tale, and communicate their core values.
Brand marketing includes:
Enhancing your company's reputation.
Encouraging consumers to be dependable and loyal.
Creating brand equity is among its many goals.
A successful Brand Marketing Strategy can also increase consumer engagement with your brand, improve people's lives, boost revenue, and turn devoted customers into brand ambassadors.
Steps to Build a Brand Marketing Strategy
A Brand Marketing Strategy is a long-term plan that strengthens the brand's position in the market. An effective strategy aids in organizing your efforts to inform customers about your brand. Follow these steps below to build your Brand Marketing Strategy.
1. Identify the Brand Marketing Goals
Before beginning your brand marketing campaign, you must clearly state your goals. You can then decide on your strategies and tactics with intention and have a benchmark for tracking your advancement over time. Make these goals as specific as possible while keeping in mind that you can modify them as necessary as you create other components of your brand marketing strategy.
The brand marketing goals for your brand should focus on
Developing marketing content to elevate brand vision and philosophy and increase the overall customer engagement with such messaging.
Thoroughly understanding the overall brand's appeal.
Recruit brand ambassadors who are willing to participate in promotional activities.
2. Build a Brand Story
A brand story is a logical account of a company's beginnings, goals, and place in the lives of its consumers. A good brand story can captivate customers and make them relate to what the brand represents. Brand marketing can be made more effective with a well-crafted story.
What exactly is a brand story, then? Observe everything that goes into creating your brand's identity, from the more philosophical and perceptive insights that underpin these elements to the language and visual elements that the consumer first comes into contact with.
Ask these questions to bring brand story material to the forefront:
How did this brand originate?
What happened to cause the beginning?
What inspired you to develop the brand?
What problems do customers have that you can solve?
What guiding principles and concepts did you use when creating your brand?
Customer issues that your brand can resolve?
What goes into the creation of every good and service?
Decide your Brand Marketing plans
To decide on the precise strategy you will employ to market your brand, review and analyze the marketing research you have conducted, your brand marketing objectives, and your brand story.
Answer these questions to decide the tactics you will implement to market your brand.
Which marketing channels will you target to develop a brand presence?
How can you synchronize organic content creation with paid ad campaigns to tell your brand's story and broaden its appeal?
How will you involve social media influencers to advertise your brand?
Build Brand Marketing Collateral
The objective is to produce brand marketing collateral that effectively conveys to users the brand's values, mission, visual identity, and story across all marketing channels. Collateral can include:
Web copy, insights, or blog articles
Email ail campaigns and sequences
Social media posts
Videos and audio clips
Business cards
Illustrations
Start measuring your Success.
Here, you must begin evaluating your organization's objectives and strategies before settling on the KPIs you will employ to gauge the success of your brand marketing initiatives. KPIs help you to find out what is working and what's not and then adjust your strategy accordingly.
Key Takeaways 
Effective brand marketing can help you build brand loyalty among customers, increase revenue, and improve your reputation.
A solid Brand Marketing Strategy calls for ongoing competitor analysis so you can position your business to stand out.
Revisiting your Brand Marketing Strategy periodically to account for new products and services and optimize your tactics for better results.