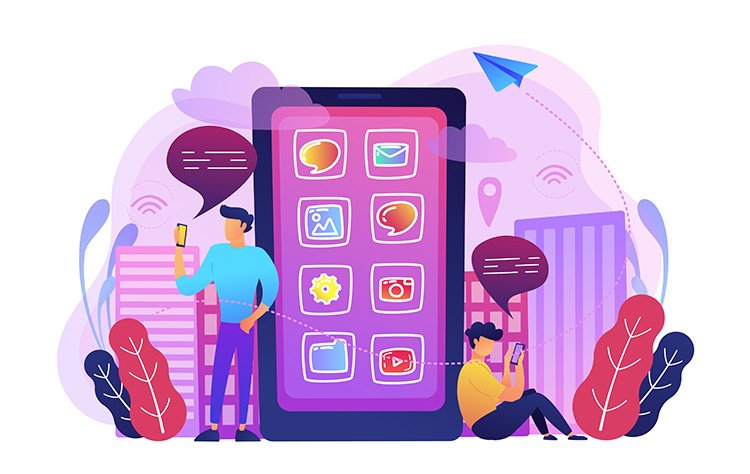 A new year begins, and with it, new trends emerge in social networks 2021. It is very important that you know them so that you can use them in your social media strategy. This will help you get more exposure and reach your audience. The world of business, contents, and methods of consumption are constantly changing.
For this reason, it is vital that you stay informed and up to date on the new techniques; you can apply, as your success will partly depend on it. Don't miss the train. So, if your brand or company works with digital platforms, you will be interested in learning about the trends of social networks 2021. Thus it is possible to be updated with the consumption patterns of the public, which will allow you to adapt your strategy to preferences.
Discover the social networking trends
Mix the contents
What is the remix of the contents? The truth is that this is nothing new, as it is part of what is known as User Generation Content (UGC). In this case, you work with existing formats, templates, or ideas that can be recreated to express the personality of each user.
It probably sounds familiar to you, because that's exactly what many did in 2020 on platforms like Tik Tok, Koji, and Instagram Reels. And the fact is that the UGC gives you the ability to reach a new level of customization in the RR.SS. With remixes, users can create their content using these tools that have eliminated technical barriers. In short, anyone can adapt other people's materials and put a personal touch. Brands should use this short video format to entertain and educate their audience. So, you have the opportunity to make more human connections with the public. The idea is to show more artistic content that adds value to users.
Conversational marketing as a strategy
Another trend in 2021 social networks that will be noticed in this New Year is based on conversations with users. It is for this reason that you need to have a solid conversational marketing strategy. You must understand that today's consumers are looking for more authentic, accessible, and transparent brands with which they can converse and not simply receive information.
Today's customers demand more attention; they ask to be heard by companies to get a solution to their needs or problems. If you want to achieve this, you need to initiate conversations through which you can connect with your audience. The idea is that you can reach out to your audience in closer, direct and personalized way. This can help you motivate customers to buy your products or services. Keep in mind that the main aspect is the interaction with users. It's a way to encourage engagement, which is what will ultimately lead you to convert consumers into loyal customers.
Live broadcasts
Live streaming for advertisers is no longer a novelty; the way brands communicate with their audiences change with live content. In immediate and genuine ways that other social media formats don't with live video, the approach engages audiences. And with two-thirds additional spend on live streaming, advertisers are paying more attention. Live streaming keeps viewership on the rise. The Internet is an extremely large place. Live streaming reduces expenses. To train new hires, some organizations use live streaming as part of their training programs. Lower prices would mean higher sales.
Instagram reels
Instagram Stories are already popular, but Instagram Reels is the new feature added to Instagram in 2020. As part of their social media campaign, Reels is worth a try. Instagram, as it stands, has over a billion active users. It's a wide target audience to reach, and if you're already posting on Instagram, this is an excellent addition to that job. Another advantage of using Instagram Reels for your ads, are that if you have a public account, these short videos not only reach your followers but the wider IG network as well. Once it appears in the explore tab, reels introduce you to users that you would not have access to in your daily Feed.
Final words
As you already know, today's consumer wants brands that are more committed to social causes. Remember that you are facing a socially conscious generation that requires responsibility. You need to work with content related to inclusion, mental health, and social justice if you want to reach audiences this year.
Now you know what social networking trends are in 2021, and you just have to apply them to your strategy.