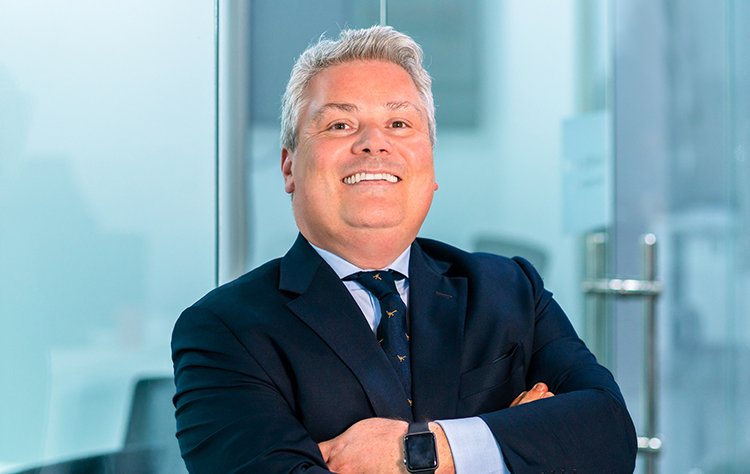 Jason Hayes founded LuxuryProperty.com
In this digital era, the aspirations of property buyers and the expanding world have created great scope for marketers. Every brand strives to create lasting and unique customer experiences for its consumer base in a world of rich digital experiences. Nowadays, the digital medium is emerging as the key marketing medium while traditional offline methods are struggling to keep up the pace. The digital medium is raising the bar high for building, retaining, growing customers while increasing the growth of the customers in the real estate industry. One of the most prominent real estate leaders in Dubai, Jason Hayes founded LuxuryProperty.com, a dynamic brokerage firm and digital destination connecting international clients with unique access to exclusive properties in Dubai.
The Natural Entrepreneur
"It all started, quite simply, with the desire to make some extra income at university. I wanted something lucrative and profitable over the longer term, and property looked to be a sound investment plan. Pooling some resources together, I bought a few units of student housing. Over time that turned into a business all on its own and I haven't looked back since," recalls Jason.
LuxuryProperty.com was founded on a simple idea to create a seamless connection between home buyers and sellers across the globe. The digital space provides the platform for customers to make connections instantly. Jason wanted to build the company as a digital destination, a name that would become synonymous with the world's finest homes. Dubai being one of the world's few real estate havens it was ideal headquarters for Jason's vision.
According to Jason, one of the biggest needs in the Dubai real estate market is quality service. The city is saturated with real estate brokerages, and several unscrupulous agents want to make a quick buck without understanding how to manage the clients. He believes that the most crucial part of real estate is you're not just selling a living space, you are selling an entire lifestyle, and it is important to make clients feel at home in more ways than one. "For me, it was important to build a company that provides a level of service that can be considered world-class."
During the first four years of Jason's entrepreneurial journey, his primary responsibility was to lead both the brokerage and operations side of the business. Over the past year, he was privileged to bring on some key members of management who have taken the brokerage team to incredible success. This provided him the opportunity to take a step back from sales and focus more on building up the brand and expanding our digital footprint.
A Unique Business Approach
LuxuryProperty.com's unique selling proposition is its online presence. Today, the company is one of the most visited real estate websites in the United Arab Emirates. "If you are in the market for a luxury property, then you turn to LuxuryProperty.com – the power of a solid brand is truly unparalleled," says Jason.
The prominent company stands apart from the rest of its competition by investing in its infrastructure and branding. Jason believes that it is not about hiring the best salespeople but making sure that the company name is out there for the world to see. He says, "Presently, people are more likely to look for your name on Google than on a highway billboard – we have worked diligently to ensure that LuxuryProperty.com is at the top of search results related to any type of luxury property."
The company started in 2017 with a small team of 5 to 100 members of staff. Jason considers the company as his family and believes that the business can only succeed if each member of the team succeeds. The entrepreneur is focused on creating a space that empowers people and provides them with the tools for success. This is achieved by constantly investing in people – a comprehensive training program, a bespoke CRM system, a hands-off management approach (while still providing full support where needed). He also provides a monthly incentive program, an extra dose of motivation, pushing everyone to perform at their best to be at the top of the leader board.
Envisioning Success
"Success to me is when you can walk into a room without the need to introduce yourself because everyone knows your name. From an industry perspective, success is being looked up to as an example of best practices and high standards. It is being considered a disruptor in the market for all the right reasons (unlike in my university days!)," shares Jason.
2022 is poised to be the biggest ever in the history of Dubai real estate. The team has noticed the new transactional records set over the past 12 months in an unexpected post-Covid boom, and this year the company aims to attain the complete benefits. 
"I am also looking forward to continued growth, both in the digital space and as an office with increased headcount. There are just too many exciting things on the horizon. All I can say is – watch this space!" concludes Jason.