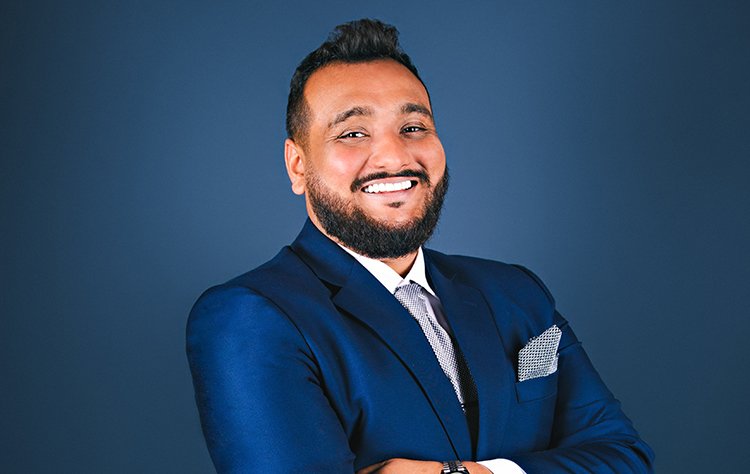 Reggie Raghav Jerath, Founder & CEO, Gather
Digital technologies are changing the way we do business. The major advances in technology, massive shifts in consumer buying behavior, changes in government policies and regulations, sharp e-commerce growth, and the global proliferation of connected devices have driven significant changes in the business world. Today, monetizing digitalization is boosting revenue and profits for the business in this digital world. One such prominent leader, Reggie Raghav Jerath, founder of Gather Network, has found a new way for businesses to monetize online. Gather is a platform that allows publishers to monetize without ads and provides businesses & developers access to cheap and reliable processing power. The company has developed a powerful new technology that allows web and mobile developers to earn money by contributing processing power, unlike any other digital monetization tool available today. 
Throughout his illustrious career, Reggie has worked in various industries. Reggie started his career in oil and gas for a couple of bases in Iraq managing a staff of 200 people for two years before the whole commotion with the ISIS invasion. After evacuating the staff, he decided to shift industries and worked in advertising with different agencies and started with the MSL group, where he met Narendra (Marketing Advisor). He says, "Shortly after that, I had my first exposure to entrepreneurship. It was a startup similar to Deliveroo which provides the technology and riders, making deliveries for banks, supermarkets, etc. Post this, I was hired as a consultant to help the website with its monetization strategy — that's how everything started."
Delivering Efficient Solutions
Reggie founded Gather Network in 2018 with a mission to change how websites make money. With Gather Network, he aims to create a platform where websites are rewarded fairly and transparently, and where consumer privacy data is protected, offering various solutions to the following problems:
No one likes ads. The majority of websites and mobile apps do not make a reliable source of income with ads alone.
Cloud Computing is expensive; the cost of computing is increasing exponentially.
Tokenization & development are not easy tasks. Gather Enterprise assists businesses in tokenization, facilitating their access to blockchain technology and helps them develop a variety of business solutions for their day-to-day operations.
According to Reggie, centralized cloud solutions are essentially networked devices chained together to provide vast amounts of processing power. Gather Cloud solutions' core elements create a marketplace for buyers and sellers of spare processing power bolted onto a censorship-proof environment with guaranteed access. The key lies not in mastering these essentials but in demonstrably driving down costs. Gather Cloud believes in offering private cloud offering where its enterprise-oriented solution frees businesses from having to maintain cloud infrastructure by only utilizing their existing devices. In other words, it takes existing business systems and connects them to provide the sort of on-demand processing power that is normally the preserve of corporate giants like AWS. 
An Inspirational Leader
The self-motivated founder follows the situational leadership style. He believes that every person needs to be treated differently base on skills and motivation. "As an entrepreneur and CEO, my main responsibility is ensuring we stay true to our vision and finding the right people to execute that vision with adequate resources. The secondary is ensuring goals/values/culture are healthy. Good leadership is giving feedback only when needed but genuinely letting people grow. A good benchmark is how many other leaders you can create. Don't stifle them. Help them soar," motivates Reggie.
Gather Network's daily interactions are transparent and every communication channel is open to discussion. The company supports and encourages innovation, outside-the-box thinking, and hard work. Reggie says, "As the blockchain & crypto industry is a cutthroat environment spinning for 24 hours, we try to balance work & life equilibrium as much as we can, trying to create a fair environment. Teamwork, moving forward, and creating something new & different together motivates us to show up every day."
Marching Ahead
"Success for me is directly correlated with how many people you can positively impact. As an entrepreneur, I look forward to seeing positive changes in many aspects of life, especially in the internet space which is dominated by big corporations. I'd like to see the democratization of the internet with total transparency and with a better, fairer business model for all the players in there," shares Reggie. And as Gather, the company is working towards creating an ecosystem to maintain principles that include a decentralized &democratic infrastructure where all the ecosystem members are involved in shaping the future, where all the voices are heard, freed from the domain of powers that be.