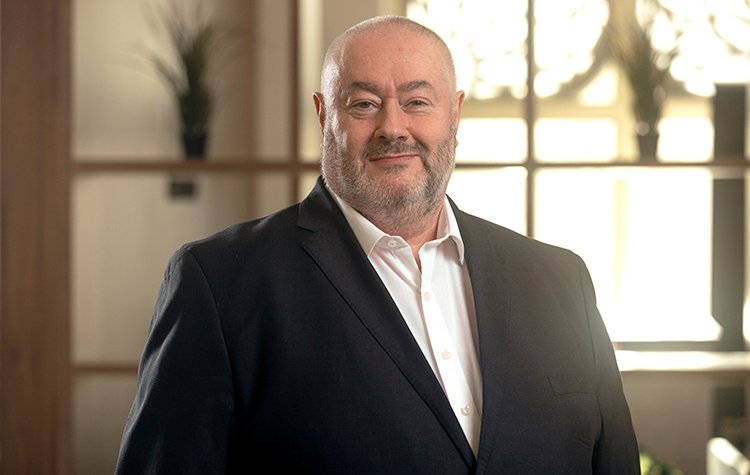 Denis Sorin, President, Amsa Hospitality
Culture is crucial in any nation's hospitality, and this is especially true in Saudi Arabia, a country with thousands of years of history and many diverse cultures that have come together to make it what it is today. Since ancient times, Saudis have always been known for their hospitality. To show the world this unique Arab cultural heritage in the 21st Century he is fond of, Denis Sorin soon joinedAmsa Hospitality founded in 2021. Headquartered in Riyadh, Saudi Arabia, the Kingdom with a great vision, Amsa Hospitality is the result of one man's dream to develop the very first hospitality group celebrating the ancestral Arabian tradition of welcoming and generosity in today's world.
Denis' Vision of Hospitality
The open-minded entrepreneur believes that being an entrepreneur is all about thinking out of the box, taking risks, being a leader rather than simply a manager, and inspiring trust in the teams and stakeholders by sharing their entrepreneurial ambition while making it a success.
"I don't believe you can wake up a morning and decide to become an entrepreneur: This is a natural mindset; one you're born with. Therefore, all along my career the only thing I did, again and again, is to develop companies – sometime for myself, some time for others." An entrepreneur finds a new market niche that no one considered before and makes a difference.
Denis noticed that the world's cultural diversity is represented in the worldwide hospitality industry, with one major notable exception: the millennia-old Arabian tradition of generosity and welcoming. The need to develop a midscale lifestyle hotel brand that respects Arabian ancestral roots while bringing that great culture to the modern world in full accordance with the Kingdom of Saudi Arabia's exciting Vision 2030 became then obvious.
Currently, Amsa Hospitality is working on two different objectives: firstly, it is developing hotels to be branded by the best international hospitality groups – such as the award-winning (top 10 best business hotel in the Middle East, best business hotel in Riyadh by MSNBC) Radisson Hotel Riyadh Airport that Denis and his team opened a year ago.
Along this line, Amsa Hospitality has more properties in the pipeline in the Kingdom and a few GCC cities. Parallelly, Denis and his team are developing a never-seen before hotel brand to launch in late 2024. He asserts, "The idea behind this brand is simple: None of the GCC-born hospitality groups celebrate the Arabian culture. This new brand signed by Amsa Hospitality will be the first ever chain of hotels that will redefine hospitality in line with the ancestral Arab traditions of generosity and welcoming."
The company's motto, Hallmark of Arabian Hospitality, is to bring the best of the Arab traditions of caring for others to a sustainably urban, modern, connected, lifestyle midscale hotel.
Denis states, "At Amsa Hospitality, we are realistically ambitious: After opening our first properties in the Kingdom and the GCC, we will develop globally, bringing the best of what Arabian hospitality has to offer to the world."
Strong Entrepreneurial & Leadership
Denis believes that entrepreneurial and leadership skills are more important than managerial abilities.
As an entrepreneur, you need to always adapt and know what decisions to make based on circumstances, quickly find solutions to unforeseen obstacles, develop as many 'sub-visions' as necessary to reach the company's final goal, hold firmly the helm in any situation, and never be discouraged. As stated by Denis, a good leader is someone who motivates their teams and gives them a good reason to work not for a salary but for the pride of their work, and their company. A good leader genuinely cares for their teams' well-being, and happiness, as well as their personal and professional development.
"For me, leadership is not being the 'big boss' who looks down at employees from the top of the hierarchical pyramid. Leadership is to be hands-on, among the teams, ensuring their success, as their success is the company's future. A leader is a role model, not a boss," shares Denis.
Denis' management style is based on trust, respect, and responsibility where employees merely need to match deadlines, ensure that their work is of the best quality and that innovation is at the core of all they do.
"Our business model is such that once we defined our unique USP, we realized that we needed a management style as unique and ambitious as Amsa Hospitality's."
The ardent entrepreneur says, "Our final aim is to be one of the top 10 global hospitality groups within the next 10 to 20 years. A very short time. Therefore, our Teammates must be more than mere employees. They must be the makers of our company's development: They are motivated and happy to get up every morning to start a new day making Amsa Hospitality's aim a reality. None of us work for Amsa Hospitality. We all are Amsa Hospitality!"
Brighter Future Ahead
Denis shares, "If I am something, it's an entrepreneur by essence. I enjoy building companies – that's what I did almost since I started working, from being part of the re-creation team of the legendary Venice Simplon Orient-Express (a one-in-a-lifetime experience) to developing from close-to-nothing Accor Hospitality in the Middle East and now building the Arab hospitality giant of the future – and too many in-between to list them all."
Currently, Denis aims to watch his first home-grown branded hotel open in GCC and abroad. Along with that, Denis was named to the board of AMFORHT, a subsidiary of the UN World Tourism Organization, in late 2022.
AMFORHT's reason of being is to help countries, NGOs, hospitality groups, and other organizations to develop quality hospitality and tourism training and education – an industry that accounted for 10.3% of all jobs and global GDP before the COVID-19 crisis.
"In the early years of the new century, I initiated the Emiratization of the hospitality industry before participating in the first Saudization plans. That's the reason why I was chosen to be AMFORHT's Middle East in-charge. This is a new great entrepreneurial adventure that I'm happily starting in 2023. An adventure in which Amsa Hospitality will participate as we open our own Academy this year!" concludes Denis.