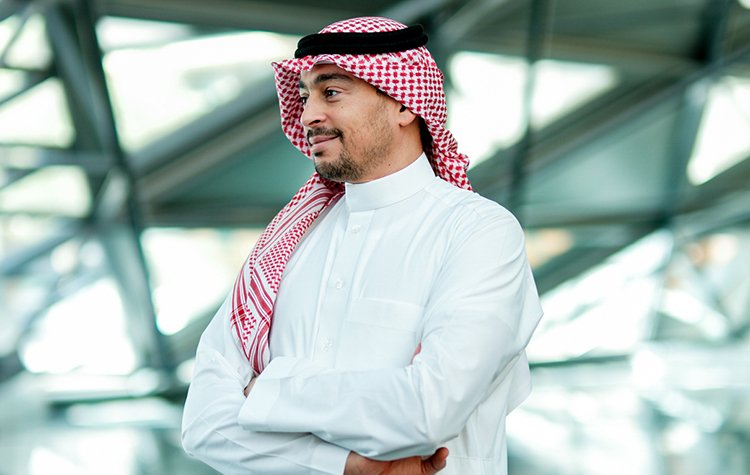 Mohamed Abbas, Founder, Wafy
Brimming with soaring mountains, sublime deserts, magnificent coral reefs, and glitzy sand beaches, Saudi Arabia is home to breathtaking natural wonders. The country also boasts rich illuminated cities and some of the best architectural marvels of modern times without leaving the religious roots that are embedded deep within. Steeped in rich culture, vibrant heritage, and heartfelt hospitality, this Middle East gem has a lot to uncover and explore. But, what if one could visualize it all in a single platform? What if a single platform can serve as a holistic hand guide to tourism, culture, sports, and entertainment for the Kingdom? When this thought crossed the mind of a visionary serial entrepreneur, Mohamed Abbas, he decided to make this idea a reality. As a result, Wafy, Saudi Arabia's leading discovery platform was born in 2016.
A very driven business person with a creative mind, Mohamed Abbas is a decorated entrepreneur with a demonstrated history of working in tech, medical equipment, and pharmaceuticals. He commenced his career in the medical practice industry and worked his way from one business to another, building and leading multiple ventures and thus earning a global reputation. He has also founded GT Medical, an innovative healthcare firm in Saudi Arabia. For the past 10 years, Abbas has been instrumental in generating 100% growth year-over-year across multiple sectors in the country.
The Most TrustedContent Aggregator in Saudi Arabia
Typically, a search engine is the first place we look up to search locations of interest, find out about events in town or learn about the culture, sports, or rich history of a country. But with endless heaps of content scattered all over the web, finding the desired piece of information may seem like finding a needle in a haystack. And, this is precisely where the Wafy app comes into the picture. The platform offers online audiences quality Saudi-focused content that includes culture and tourism articles referenced from respected sources as well as comprehensive coverage of all entertainment and sporting festivals and events. It takes users on a journey where they can read articles about Saudi Arabia, book tickets to go to their favorite events, and search for locations of interest across categorized lists. Wafy's role as an aggregator positions the platform as a solid alternative to downloading tens of other apps.
Wafy's trusted archive of articles, lists, events, experiences, and places comprises thousands of stories covering a variety of topics like culture, heritage, tourist destinations and trips around Saudi regions. It also provides users with a list of suggested cafes, restaurants, retail centers, parks, cultural locations, historical sites, or seasonal activities in various Saudi cities. What further makes Wafy stand out from the rest is its content philosophy that revolves around 5 key pillars— Educate, Remind, Transact, Share/rate, and review and Re-attract. The writers and reporters at Wafy curate articles on trending topics every day and all the ticketing events and experiences on the platform are based on interest. The company strives to maximize its reach through user-generated content and user reviews and increase user advocacy by delivering a rich and personalized journey.
A Super App with Intriguing Features
While most companies these days are just focusing on replicating what others have created previously, Abbas focuses distinctively on how the platform can be improved to perform better. Under his indomitable leadership, the dedicated dynamic team at Wafy constantly adds new features to the app so that exploring the Kingdom continues to be an enjoyable experience. The interactive platform has innovative features for enhanced brand exposure, engagement, visibility, and customer service. Its user-friendly interface comes with a well-developed backend that adds to its robustness. Meanwhile, its smart technology such as filters and a smart search system allows users to access every piece of required information with minimal time and effort, ensuring their entire experience is simple and appealing. Wafy is also 100% crash-free and has a track record of exponential increases in traffic and downloads. What makes the app even more appealing is that it can be used by anyone regardless of age or gender. This gives the platform a unique edge in the market and makes it a preferred choice for all users. The offering is excelling in monetizing and being transactional with a whopping conversion rate in excess of 80%. Wafy's platform has reportedly contributed to estimated revenue of hundreds of millions of SAR to event organizers all over Saudi Arabia just the past year.
Going Global To Serve Users All around the Globe
Abbas founded Wafy with a vision to create an interactive guide for people to engage with culture, sports, and entertainment in the kingdom. But given the increasing popularity and use of apps, it didn't take long for Wafy to come under the global spotlight. Since then, it has become the preferred platform of discovery and connection for the nation. In fact, Wafy reached 1.2 million users in 2021 with a 4.5 out of 5-star rating on the Apple and Google Play stores. But not resting on its laurels, it is ambitiously stretching its presence around the world to serve more users across the globe. With only English and Arabic as its main languages, Wafy was able to generate 1.5 million views monthly. But now by adding content in seven more languages — Chinese, German, Spanish, French, Turkish, Urdu, and Balinese along with English and Arabic, it aspires to expand its global reach, introducing readers from around the world to Saudi initiatives that aim to improve quality of life, attract tourists, and increase investment in the Kingdom. With new languages added to Wafy, the platform will be able to reach 63 percent of the global population.