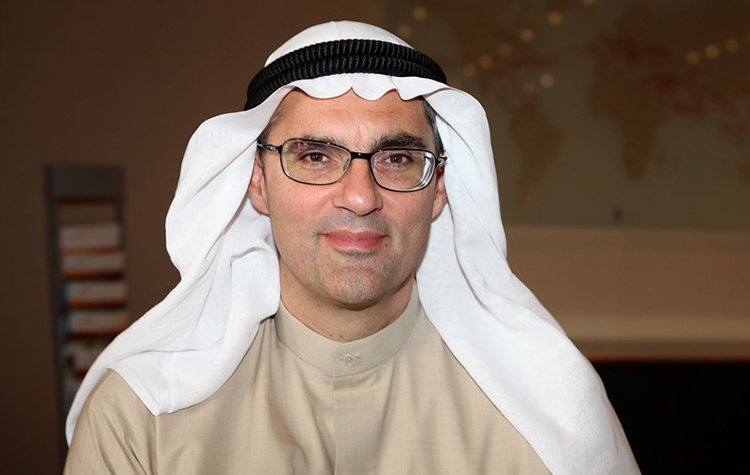 Tarek Sultan, Vice Chairman, Agility
Agility began in 1979 as a small-owned warehousing provider in Kuwait and since then Agility has established itself as an integrated logistics powerhouse and has become the largest logistics company in the Gulf. Agility operates in more than 100 countries and has two main lines of business; its global integrated logistics (GIL) business works with companies to move, manage and distribute goods. Its Infrastructure portfolio of companies provides logistics-related services in emerging markets to facilitate trade and create access to opportunities.
For a business to grow and achieve the greatness that agility has achieved throughout the years, you need leaders that can guide the organization to be great, and one such leader who has made Agility what it is today is Tarek Sultan. Former Investment banker and Kuwait national Tarek Sultan has been very instrumental in generating Agility's good fortunes. Sultan assumed leadership when the company was privatized in 1997 and since then Sultan has spearheaded the organization's determined expansion.
Beginning of Agility
Tarek Sultan is a visionary leader, entrepreneur, and philanthropist who has been at the forefront of transforming the logistics industry in the Middle East and Beyond. As the chairman of Agility, the region's largest logistics firm, Sultan has played a key role in shaping the company's direction, growth, and strategy over the past two decades.
Tarek Sultan was born in Kuwait and grew up in a family of entrepreneurs. From a young age, he was fascinated by the logistics industry and its potential to transform the way goods were transported and distributed around the world. After completing his studies in business and economics, Sultan was determined to pursue his passion for logistics and wanted to make a name for himself and thus started his own company. In 1979, he founded Agility, a small logistics firm with a handful of employees.
Over the next 20 years, Tarek Sultan worked tirelessly to build Agility into a world-class logistics firm. He was unique from the beginning and always ahead of the curve and invested in new technology, infrastructure, and talent to stay ahead of the competition.
Under the Guidance of Tarek Sultan, Agility has grown to be one of the largest logistics companies in MENA, with assets of $ 9.5 billion in 2021. Agility operates in more than 40 countries, with 16 subsidiaries as of 2021 and employs more than 16,000 people, and has 14,000 shareholders. In the year 2021, the company recorded revenues of a massive $ 1.6 billion. Tarek Sultan is also an honorary member of the board of Stewards of the World Economic Forum's Platform for Shaping the Future of Advanced Manufacturing and Production and serves as a trustee for the Global Alliance for Trade Facilitation.
Leadership Style
Tarek Sultan believes that to run a million-billion-dollar business you need to hire the right people. According to him success is "Being around empowered people, delighted customers, satisfied shareholders, and a responsible and ethical business". According to him, his leadership style is to hire talented people who can think outside the box and then let them take responsibility. He says, "I am not a micromanager- I believe in the power of hiring the right person for the right job, and then giving them the scope to grow and be creative ".
Tarek emphasized the importance of empowering on-the-ground decision-making, especially in the emerging markets context, where the ability to react quickly in rapidly changing situations is often a big part of the value Agility adds to the customer. He says, "It is also important to encourage people to seize the opportunities in these very dynamic markets,".
Tarek Sultan is a firm believer in hiring the right employee for Agility and according to him, a perfect employee is an individual who has deep local knowledge, coupled with a can-do attitude, and a true commitment to going above and beyond. This results in higher levels of personal ownership and service for customers, fellow employees, the community in which we work, and ultimately our shareholders.
Vision For Agility
The scope of Tarek Sultan's vision for Agility has always been global, and he was aware that the logistics sector was going through a major transformation brought on by technological advancements and shifting consumer demands. He saw an opportunity to start a business that would not only serve the Middle East but would also offer logistics services to clients all over the world. To achieve this, Sultan made several strategic acquisitions, including companies in Europe, Asia, and the United States of America.
Under Sultan's leadership, Agility has continued to innovate and expand its services, becoming a true global player in the logistics industry.
Tarek offers three suggestions to aspiring business owners on how to be the boss who can steer a company toward success. The first is to "Anticipate the Future," which entails identifying broad trends before others. The boss must be someone who can not only comprehend the rapid change in the world but also actively contribute to its shaping.
The second piece of advice is to "seize opportunities and be bold." It takes a certain amount of agility and tolerance for risk to be able to act quickly when opportunities arise, and such tolerance is seen in great leaders whose presence inspires people to be great.
The third and final piece of advice is to "remember the power of people and relationships." When you are at the top, you forget people who were there for you from the beginning. Sometimes, the poison of power can make people lose sight of the importance of their loved ones in general and treat the common people as less important than themselves. Tarek emphasized the value of having a sincere commitment to your partners, customers, employees, shareholders, and communities.
Commitment Towards the Community
Tarek Sultan's success has not only been in business, but also in his commitment to giving back to the community. He is a strong advocate for corporate social responsibility and has established several programs and initiatives aimed at improving the lives of people in the Middle East and beyond. With the help of different foundations, he funded education, health, and environmental projects, as well as disaster relief efforts, in countries around the world.
Tarek Sultan is a true leader in the logistics industry, a visionary entrepreneur, and a philanthropist who has made a positive impact on the world. With his unwavering commitment to excellence, innovation, and social responsibility, Sultan has helped shape the future of the logistics industry and set an example for others to follow. As the chairman of Agility, he continues to drive the company forward and pursue new opportunities for growth and expansion.