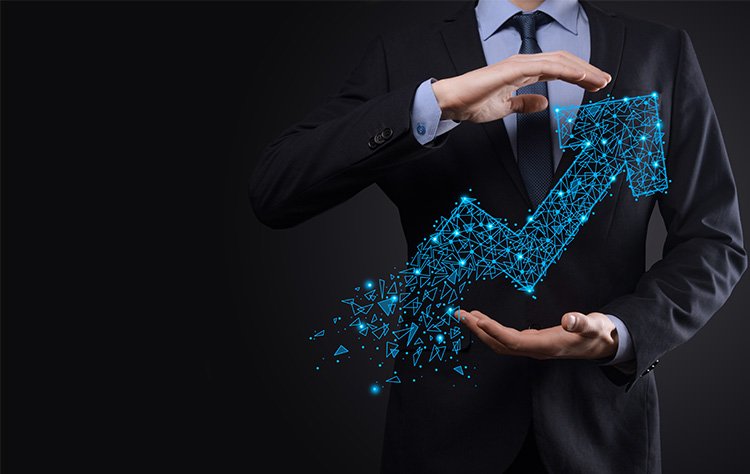 For many small businesses, entering a growth phase is an exciting time, and when you first launch your company, your main objective is to establish your brand and expand. As more and more customers begin to recognize your value proposition, you can finally afford to grow your business and fund new initiatives. Unfortunately, growth is a gradual process that takes time, effort, and patience; it does not happen overnight. There is no secret way or a step to surpass your competitors and achieve instant success. So how to grow your business?
While researching this topic, I came across the story of Amazon, which back in 1994 was a startup but now is evaluated at 1 trillion dollars. So what is the secret behind the growth of this e-commerce giant?
I asked myself this question, and after doing a lot of research and reading a lot of articles, I've come up with a list of five strategies that many tech giants have used to keep firm control over their business operations. You can use these strategies to grow your business.
1. Focus on long-term Good Hiring
As your company experiences rapid growth and the customers like the product you are selling to them, it is natural to assume you need to strengthen your staff quickly. You might believe that filling positions is of the utmost importance and that it is only after your operational capacity has stabilized that it is appropriate to examine your staff members' performance more closely and make the necessary adjustments. As a leader, you have to resist these urges.
According to Steve Jobs, "The secret of my success is that we went above and beyond to hire the best people in the world," This quotation effectively conveys the significance of selecting the best applicants for the position.
You have to pour your energy into creating hiring processes that will connect you with dedicated high achievers who will understand your company values. By doing this, you will be able to develop a company culture that adds value, better serve your customers, and reduce employee turnover expenses.
2. Networking and business go hand in hand
Even with strong leaders and a committed team, a business going through a growth phase can be chaotic. One common error business owners make during the growth phase is putting everything else on hold except for work out of concern that their company's growth will halt if they are distracted even for a moment. Although your company certainly deserves your attention, it's important to keep in mind that cultivating your network is essential to your success and mental health, particularly in these uncertain economic times.
Attending networking events allows you to meet people who share your interests, and many of them have original perspectives and insights that can help you grow your business. Attending networking events can result in relationships and connections that can be useful for years.
3. Build a good Sales and Marketing model 
A good predictable sales and marketing model will be your greatest ally during a growth phase. It will enable you to forecast accurately, which will help you allocate your limited resources wisely.
Your business can grow steadily and achieve greater heights if you successfully establish a predictable revenue model as the cornerstone of your business.
4. Customer Satisfaction
When you start small, you remember your first customer and are grateful that they chose you instead of your competitors. Your initial goal would be to give the best customer experience that will force them to purchase from your business. But when businesses experience fast growth, the unprecedented influx of new customers can become an exciting distraction.
Many companies in this situation might start putting all of their attention into gaining new clients at the expense of giving them a positive customer experience. The only way to ensure that paying customers will return, make repeat purchases, and recommend your business to their friends is to invest in keeping them.
In any business, investing in educational resources to help customers get the most out of their purchases and prioritizing individualized customer service are important strategies because customer retention should outweigh customer acquisition. This leads to higher customer satisfaction, lower product return rates, and more customer referrals.
Final Thoughts 
All the advice in the world is no substitute for your fines-honed instincts. This is your dream and small business, and there will be times when opportunities come along that will fall outside of your plans and projections. Growth is scary; sometimes, it will feel easier to stick with the status quo and not take any risks. But with proper strategies, you can make your business grow and outsmart your competition.