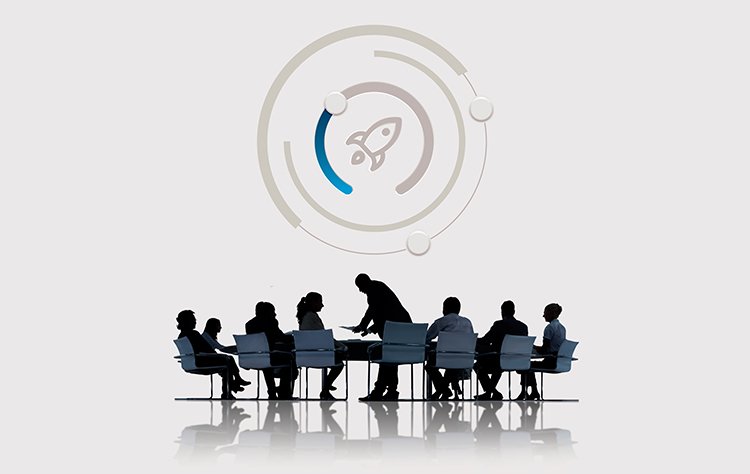 When the pandemic hit businesses around the world, some were able to stay afloat. Others couldn't cope and faced great losses. What made the difference? What became the deciding factor?
As it turns out, the key to the success of some was effectuation. Those who had entrepreneurial acumen could easily identify the emerging needs during covid and how they could use the resources at their disposal to enter a new market. Not that any of these people were taught entrepreneurship or had prior training in the start-up culture. However, when the conventional business strategies taught in the best of business schools across the world failed, it all came down to effectuation.
Effectuation is not a new term in business strategy; however, it is a very rarely applied one. The reason being its low focus on planning and strategizing, and instead, leveraging on existing knowledge and outlook to come up with something new. Business schools refrain from teaching such immaturely planned methods. However, in times of crisis when everything looked uncertain, this approach was the only one that businesses could turn to.
This experience of the pandemic gave major lessons to business schools across the world on their shortcomings and loopholes in the training they were providing. As demands for fresh and agile entrepreneurs grew, there was felt an active need to include entrepreneurship as an integral part of business training.
The pedagogical dilemma with entrepreneurship:
As much as the B-schools want to teach entrepreneurship, the nature of the craft is such that it requires a complete overhaul of the established teaching methods. Any kind of entrepreneurial training would require students to develop imagination, disruption and counterintuitive action, traits which need very different pedagogical tools than the ones currently practiced in the curriculum. Experts also have doubts whether entrepreneurship will ever develop into a full-fledged coursework at all, given its nature.
Nonetheless, some top B-schools have accepted this challenge and have adopted their own approaches to teach entrepreneurship –
Rotman School of Management, University of Toronto – Taking inspiration from medical classrooms, the Rotman School of Management has created an "operating theatre" classroom focusing on identifying values generated from real-life experiences and learning to use them as business strategies. Indeed, a very new and groundbreaking approach, the professor here deconstructs a start-up to look at the basic principles it was based on. Similarly, a creative destruction lab brings in successful entrepreneurs, who along with students and professors, discuss the merits and demerits of different start-ups.  
Darden School of Business, University of Virginia – Taking note of the greatest trait of entrepreneurship- risk raking and risk management, the Darden School of Management is rewiring its students towards "effectual entrepreneurship". In this approach they are training students towards more risk-based business planning, in sharp contrast to the conventional businesses that focus on minimizing risk. 
Wharton School of Business, University of Pennsylvania – The Wharton School in Pennsylvania has decided to tread slowly and embrace entrepreneurial principles keeping in line with the conventional methods of teaching. Therefore, using the same pedagogy as for other courses, they are using established models and published research to delve into entrepreneurship and principles of new venture creation. 
Development of an entirely new pedagogy takes decades and is an ongoing process. However, these experiments at various B-schools have shown that with a bit of creativity, it is possible to bring entrepreneurship to the classroom. Not only will the world benefit greatly from a formal course in entrepreneurship, it will be a step in the right direction as we prepare for a better future.