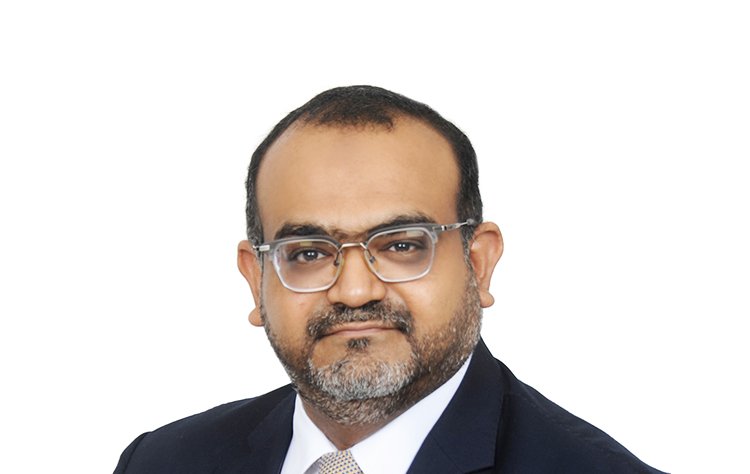 Moid Raza, Director, Axiom World Saudi Arabia
Axiom World Saudi Arabia ("Axiom World" or "the Company") is a boutique risk assurance and consulting firm specialized in providing Risk Assurance services which includes internal audits, risk and compliance consultancy, and management consultancy services to its clients, especially financial institutions within GCC. Axiom World is a part of Axiom World International, with six offices and 350+ staff globally, specialized in IT consultancy, IFRS implementation and other consulting services. The Company is the brainchild of Ex-Big 4 staff, who identifies the potential and requirement of providing quality services to the financial sector with a focused approach. The team in Axiom World comprises of Ex-Big 4 staff, who are specialized in banking and investment companies' internal audits and risk assurance services with an average experience of 10 years.
Moid Raza, Director at Axiom World Saudi Arabia says, "With a team of highly qualified and experienced professionals, we are determined to assist our clients in achieving their organizational objectives. The strength and reliability of Axiom World lie within the experience behind our team."
Saudi Arabia is a booming market with a lot of potential for financial services and Axiom World is constantly contributing to it. The Company believes in providing quality services with a focused approach toward its clients and ensuring that the best resources within Axiom World network are available for the client services. It combines an innovative and strategic approach to achieving the client's objectives, typically offered by the Big 4, with the appropriate cost.
Axiom World's vision is to be a sustainable advisor that brings value, professionalism, quality, and the right solutions to the clients with the mission to provide the Right Solutions with the Right Approach at the Right Cost.
An Approach that Delivers
Axiom World is unique in its focused approach toward its deliverables. The Company ensures that its clients have their undivided concentration and dedication towards completing the projects, providing deliverables that add value to clients, and ensuring the achievement of its objectives. The Company listens to and understands the client's needs, and the regulatory landscape experienced team with more than ten years of financial institution experience within senior associates and above and most importantly trust with the clients.
Risk Assurance
The Risk Assurance team supports organizations in effectively navigating business risks and opportunities, in the ever-changing world of regulatory, technological, and operational changes. It helps clients embrace complexity to accelerate performance, disrupt through innovation, mitigate risks and achieve goals and objectives. Additionally, the Company assists the clients with their experienced audit professionals providing a full range of risk assurance and advisory services. Currently, Axiom is working with various financial institutions within Saudi Arabia, providing services in internal audits and other risk assurance services. 
Management Consultancy
The team focuses on the client's most critical issues and opportunities, whether assistance in developing, implementing, or enhancing its strategy, operations, or systems. The Company strives to be the trusted advisor for clients to achieve their goals with innovative ideas and trust. The team has assisted its clients in establishing internal audit departments from scratch, including the development of internal audit governance documentation, conducting risk assessments and devising internal audit plans, strategy development, fraud risk assessment, and establishing fraud risk governance documentation, AML & CTF governance documentation, and other consulting services.
IT Consultancy
Axiom World provides IT consulting services with high quality and cost-efficiency. It understands the client's IT requirements and assists in managing their IT needs. The Company has dedicated teams for outsourcing purposes which ensure value for money.
"We believe that teamwork allows us to grow and develop as professionals. No two clients are the same, so we work closely with you to achieve your specified business targets," shares Moid. The Company always focuses on client requirements, understands the objective of the work requested, and strives to achieve the best results efficiently and effectively.
Future Insight
Axiom World Saudi Arabia's strategy is to provide services with integrity, dedication, and experience to become a trusted advisor for clients.
"We will continue supporting our clients with Risk Assurance Services and IT Consultancy & Advisory (including Cyber Security) by increasing our clientele and footprint in GCC, attracting local Saudi talent, and training them to be part of Vision 2030," Moid offers his future insight.