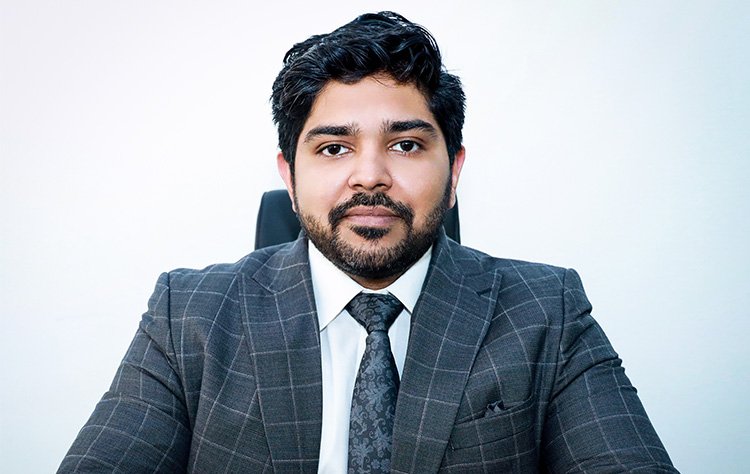 Ahsan Abdullah, Co-Founder & Executive Director, Tass & Hamjit
In today's ever-changing compliance and regulatory environment, businesses struggle to rise above all expectations and evolve further. Adding to this complexity are the increasingly challenging market conditions that make it even more taxing for organizations to manage their audit, tax, finance, HR, and procurement processes in the most effective way. Despite the increased operational complexity, businesses are expected to be ready regardless. Thus, to thrive in this competitive and demanding compliance and regulatory landscape, they need cost-effective, high quality and timely services from a reliable partner with cross-disciplinary expertise. And this is when Tass and Hamjit comes into the picture. Headquartered in Dubai, Tass and Hamjit is a multi-service firm offering a broad range of services in assurance (audit), advisory (consulting), compliance, technology, tax, and legal domains.
The journey of Tass and Hamjit began when its founders sensed a huge gap in the financial segment where there were no reliable and trustworthy consultants to the SME sector. Thus, they focused on being their growth partner and mixed the expertise and professionalism from the top-tier firms with the people skills to address SME clients. As a result, Tass and Hamjit was born in 2011 with a vision to become the most trusted consultant of its clients whom they can rely upon in their business growth journey. Its mission is to help SMEs in establishing, growing, and expanding their business without having to worry about their financial discipline, data analytics for the right decision, and legal compliances.
The Journey to the Prominence
In 2011,Ahsan Abdullah, the co-founder & executive director of Tass & Hamjit along with his partner Thakhiyudheen started the company in India. Though it started as a small consulting firm with just 5 members, it began to grow overtime and soon expanded into four partners, 30+ team members, more than 300 clients, and above all4 times larger office space which was one of its memorable milestones. And it didn't stop there. The founders further took a bold decision to expand its reach to Saudi Arabia UAE and Qatar in 2016. "We always believed in expansion through teamwork, so we grew in partner size and team size gradually. Our first 2 years in GCC were very tough especially in UAE when the market was flooded with freelancers basically killing the sector. From 2019 onwards we started to make steady growth in client base, business, team strength, professional capacity, and specialized skill sets," asserts Ahsan.
The Challenging Phase
Challenges, when perceived positively are the stepping stones for growth and success. Following the same vision, Tass & Hamjit has dealt with several roadblocks along its way and emerged as a trailblazer. Initially, the company had to face many difficulties asno one clearly understood the concept ofit in the small city during its infancy stage. But, the team kept the dreams alive by focusing on the larger picture. With the consistent support of its partners and the team who stood by it at all times of desperation, the company was able to navigate the hurdle to reach where it is today.
Another critical challenge for the company was the geographical expansion, especially when it decided to set its foot in Saudi Arabia, which was perceived as a tough market. But with the support and visionary leadership of its Saudi Partner Mr. Fahad Al Twaijiri, it successfully established three offices in the Kingdom with a growingclient base of more than 200. "We are about to open 3 more branches within Saudi Arabia by the end of 2023. The success in establishing in Saudi Arabia gave us immense confidence to easily enter other GCC markets," opines Ahsan.
Success Is Being At Peace of Mind
Steering Tass & Hamjit fiercely with his extensive experience and business acumen, Ahsan Abdullah is an exceptional leader who immensely enjoys being the owner of his decisions and the risk-taking and loves to work with entrepreneurs, industrialists, and HNIs to grow their business, have a financial control system in place and thereby increase their wealth. As an entrepreneur, Ahsan believes that success is not connected to how much money one makes, indeed, success is being at peace of mind. And, in order to achieve it, he emphasizes on doing what we love to do in life. "In business, you develop a trusted team, delegate to them as you climb up the ladder, and let the system run it. When you reach that stage where your business runs on its own with only critical interference from you, you are on the path of success," states Ahsan. He further adds, "My personal life has never been separate from my entrepreneurial journey. My parents and wife really played a role in understanding the hurdles of an entrepreneur in the early stages of a startup. With that support in the beginning, now I find time for my kids more than I expected. I follow the principle of 'on the go' rather than allotting a separate time for personal life."
Growing Through Teamwork and Excelling Through Technology.
Over the years, Tass & Hamjit has expanded its reach to several regions across the globe. Growing at this steady pace, the company aims to further strengthen its Global Delivery System in India to cater to more clients and our overseas offices. It continues improving its services with more skills, qualifications, and knowledge while embracing more technology solutions internally and in its client services. Tass & Hamjit aims to be purely futuristic and is coming up with multiple technology solutions in Fintech, AI and Digital Transformation. "With our London office open this year, we are excited to cater to the European market. We will strictly adhere to our principles in our journey ahead and try to be most helpful to our clients, grow through teamwork and excel through technology adoption and integrity, concludes Ahsan.