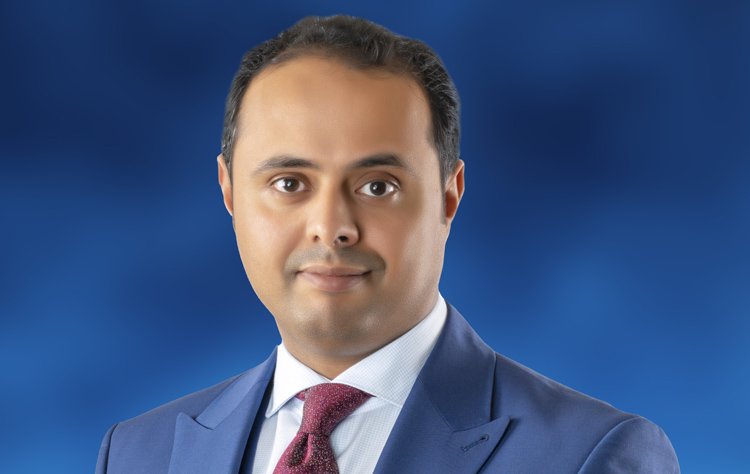 Mohammed Hamza, Founder, ITQAN Business Consultancy
Nothing in life comes easy and business is no exception. Unfortunately, there is no secret to entrepreneurial success beyond drive and diligence. As Thomas Edison says, "The three great essentials to achieve anything worthwhile are, first, hard work; second, stick-to-itiveness; third, common sense." To truly excel and be a great leader, one must have oodles of perseverance and courage to work hard and not give up in the face of adversity. It takes a fierce commitment and undying persistence, and passion to build a company from scratch and lead it towards success. Acquiring such exemplary attributes, one avid business leader, who is not only making strides in the entrepreneurial world but also impeccably contributing to the evolution in this sector, is Mohammed Hamza, the General Manager of ITQAN, a leading company formation, and business solutions provider in Dubai.
Unlike other school kids, Mohamed did not have the luxury of time to play with his friends and explore the world. Rather, he spent most of his childhood days working in his father's family business. He had to work in 6 branches in 6 different locations. In his early 20s, during his first year as an Electro-Mechanical Engineering student, he was assigned to lead 55 employees, which allowed him to develop his leadership skills and an entrepreneurial spirit. But all this changed in 2008; when he faced a crisis that propelled him to think of starting his business. When he realized he has monthly financial engagement, he decided to build his own business empire with a unique business style rather than depending on monthly paychecks as a project manager of a company.
The Formation of ITQAN 
From a very young age, Mohamad started dealing with businessmen and investors and they would often discuss business regulations, investment opportunities, and financial plans. This helped him develop unparalleled business acumen and knowledge over the years. Thus, leveraging his expertise and experience in the field, he decided to establish a business setup consultancy, dedicated to providing a high-end quality service with easy business solutions and a major focus on VIP service delivery, professionalism, and client care. As a result, ITQAN came into existence in 2012.
Specialized in establishing companies and business development, ITQAN provides full support to investors and entrepreneurs to help them establish their businesses in Dubai. The company offers a wide range of services that aim to provide innovative solutions to guide its local and international clients and put them on the right track. 
A Reliable Company Formation And Business Solutions Provider
Due to its exceptional infrastructure and creative business hubs, Dubai is considered the most attractive hub for local, and international businesses. As a leading company formation and business solutions provider in Dubai, ITQAN provides full support to its customers to set up their businesses whether on the mainland or in the free zone in a hassle-free process. Be it a startup, a branch of an existing company, or an industrial establishment, ITQAN strives to meet all the business requirements. ITQAN helps to get all procedures and government paperwork as quickly as possible, as its proficient team works closely with customers to keep them in the loop of all updates in a transparent, accurate, and simple process. For those who intend to start a branch for a company that already exists outside or inside Dubai, ITQAN consultants provide them with everything they need to get their firm up and running in a quick, simple, and straightforward process. For industrial establishments, the ITQAN team gets all necessary approvals and permits from stakeholders, and authorized parties related to the industrial activity and takes care of all the procedures. Starting from issuing the industrial license to getting an establishment card, appointing a service agent, getting a transaction clearance, and renewing the trade license, ITQAN covers all the business needs.
Bequeathing the Keys to Success
Under the percipient leadership of Mohammed, today ITQAN has come a long way since its inception. While several factors played a key role in ITQAN's success story, Mohammed attributes the company's growth and success to his diligent team. "My team is the key factor in ITQANs' success and growth. And with experience, we have learned that management should lead by example while coaching and empowering employees. This is the mindset we encourage to sustain continuous improvement on the management and individual level, once it is implemented then client loyalty and revenue growth will follow," elucidates Mohammed.
Delineating his unique perspective on success, he asserts, "'ITQAN's dictionary does not know words such as failure or frustration; we consider reaching both small and large milestones towards both the corporate objectives and its team as a success." Rather than seeing challenges as obstacles, the entrepreneur considers them as stepping stones. For him, success is a process where challenges encourage him to look at things from different perspectives and to find creative solutions to problems. 
Fostering a People-Centric Work Culture
Mohammed believes that empowering work culture and a strong team are essential for the success of any organization. Thus, at ITQAN, he strives to cultivate a healthy happy work culture and a productive, flexible, and resilient workplace through frequent and open communication and regular recognition of achievements. As a client-centric organization, ITQAN also focuses on building a trusted relationship with its customer through efficient communication and customer support. "Timely, efficient communication should be a priority; we recognize we are a partner with our clients so we hope to build reliability, trust, and friendships through honesty and integrity to ensure healthy long-term alliances," opines Mohammed. 
Envisioning a Future of Continual Growth
When asked about the attributes that an ideal leader should possess, Mohammed believes that every entrepreneur must have a clear vision as well as a clear understanding of how to get there. He also emphasizes communicating the vision to the team and working with them to make the vision a reality. As a successful leader, his advice to the budding entrepreneurs is to keep their perseverance at a high level as true entrepreneurs simply don't quit, they keep going till they find what they're looking for.
Forging toward the future, Mohammed aspires to continue leading the company on the path of success while prioritizing the benefit of the clients starting from the workspace location to the quality of service. "As a business leader, I aspire to build a sense of responsibility in my team, to carry all the headaches from the client, and get the job done perfectly," concludes Mohammed.