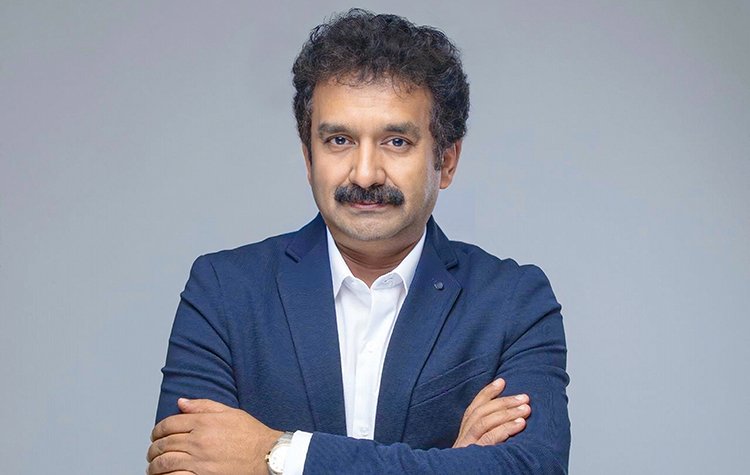 Charles Miraj, Founder And Managing Director, Miraj Media
Entrepreneurship comes naturally to some people. There are certain key traits natural-born entrepreneurs have stemming from an early age. Such entrepreneurs are resilient and have burning passion and willingness to take risks. They are creative, charismatic, and rather fearless and they possess a strong vision and a passion for what they believe in. Moreover, they have an innate ability to see opportunities where others see challenges. They keep learning through what they do and carve their own path to glory while creating value for others in the process. They believe entrepreneurship is more than just a title; it's a way of thinking. As Richard Branson once famously said, "Entrepreneurship isn't just a label – it's a lifestyle."
An evident example of such remarkable entrepreneurship is Charles Miraj, a visionary entrepreneur who started developing entrepreneurial traits at a young age. The entrepreneurial seeds were shown in Charles' heart while he was in school. Though he wasn't very industrious in academics, as an extrovert, he was part of many activities – including starting his music team named the 'Rubber Band' –, which taught him management and leadership skills. He has always had the quality to look ahead in business. "For me, entrepreneurship comes like that – naturally, as a lifestyle. People and relationships are important to me. This philosophy has empowered my thirty years of building and leading cutting-edge media companies in the Kingdom of Saudi Arabia, Bahrain, and the UAE," opines Charles.
The Beginning of Miraj Arabia Co.
In 2005, Charles saw the potential in the Middle East for a communications, design, and events agency with a difference. Thus, he laid the foundation of Miraj Graphics in Manama, Bahrain. "To be honest, I don't believe in the word 'circumstances' – I believe that you can create your own world when you have a vision, a mission, and a passion as an entrepreneur. Every one of our clients knows and trusts our result-oriented services," elucidates Charles. Miraj Arabia Co. has always ensured that every Riyal spent on a brand's marketing communications is spent strategically, with maximum returns on investment. The company takes several approaches to ensure this. First, it uses an integrated 5-Pillar Strategy comprising in-house, spanning Design, Events& Exhibitions, digital technology, and Film Production. Second, it has surrounded this 360 Degree service vision with state-of-the-art design and production facilities across KSA, Bahrain, and the UAE. Third, it has hand-picked the finest brand marketing and communications professionals across its network to deliver pure innovation and efficiency – from media solutions to smart tech solutions. Being agile, the company is responsive to every client's requirements. And this is the reason it has been bestowed with an ISO 9001 certification for quality services and a Great Place to Work certification. This high level of efficiency helps the company to bring a seamless 'idea to execution' journey for every client – thus ensuring that ROI is optimum. Today, Miraj Arabia is serving a host of international MNCs with its offices in Dhahran, Manama, and Dubai.
Fostering a People-Centric Culture
According to Charles, the core of Miraj's one-stop hub and award-winning creative communication solutions is undoubtedly its diligent team of over 150 experienced and motivated professionals."They say that you don't build a business…you build people first and then the people build the business. That is our very essence and ethos. Our employees always come first for us – whether it's via being properly remunerated or even rewarded for their efforts. We are a family – a lot of our people have been with us from the start of our journey almost 20 years ago. It's simple really. When you take care of your team, your team takes care of your business," affirms Charles. At Miraj Arabia, all the team members are given the freedom to express themselves. Following the footsteps of his father, Charles's son, Anton Charles II, who is the General Manager is bringing in the youth and energy to its leadership team.
Fully Geared To Deliver World-Class Solutions 
Miraj Arabia Co. has always placed its clients at the core of its operation. It strives to have an open-book relationship with all its clients. As a full-service creative agency, Miraj Arabia Co. manages all aspects of marketing communications starting from logos to identity and more, all events from theme conceptualization to corporate ceremonies, conferences, product launches, and exhibitions from stand designs to graphics, production, and more.
What Miraj is now growing and sharpening is its Digital capabilities. With technology changing rapidly, it is uniquely placed to offer Augmented Reality, Mobile Apps, Websites, e-Commerce Portals, Web Apps, Corporate Video Production, 2D & 3D Animation and so much more. Eventually, its core competence lies in the fact that it is fully geared to deliver world-class solutions – in every aspect of the creative field. It embraces the full value chain.
Contributing to the Kingdom's Vision on Saudisation
Committed to the empowerment and advancement of Saudi talents, Miraj Arabia's vision is to welcome more Saudi youth into Miraj Arabia – thereby contributing to the kingdom's vision on saudisation and availing them of professional growth. As a strategic step towards this goal, recently, it participated at the prestigious Wadaef Job Fair 2022 at Dhahran Expo in the eastern province of Saudi Arabia as one of the main sponsors and an exclusive stand build dedicated to meeting and uploading the Cvs of Saudi nationals. "We were honored to welcome His Royal Highness Prince Saud bin Nayef, privileged to present him through our vision for the Saudi youth to empower them with a world of brilliant new opportunities. We truly believe that we grow as the nation grows, and to this extent, we will continue to engage and develop young Saudi aspirations for the near future," shares Charles.
Miraj Arabia's foray at Wadaef Job Fair 2022 was extremely successful as it received numerous CVs from Saudi youth who were extremely eager to join the brilliant team of Miraj. It has also made available placements to a few of these talented Saudi nationals in Miraj for Exhibitions, Events, project management, Films, and Motion Graphic verticals.
A Leader with a Deep Sense of Purpose
"To a lot of people, vision means looking forward. But what most people don't realize is the fact that vision also includes keeping one eye on the past and learning from our mistakes. Honestly, rather than having a Mission or Vision for Miraj Arabia Co., I always aspired for purpose. As Simon Sinek's Golden Circle goes, the 'Why' should define the 'How' and the 'What' of a good organization," asserts Charles. According to him, purpose is the difference between making a living and building a life. Good entrepreneurs should understand this difference. Keeping this value at the core, the organization strives to add trust, honesty, integrity, professionalism, and an open-book attitude to its culture and make each of its clients an ambassador for Miraj.
Continues Bringing 'Techreativity' to Its Clients
Charles has been a strong proponent of technology ever since the inception of Miraj Arabia Co.. Now, as the world is transforming with the emergence of smart cities, AI-based solutions, and Metaverse, he aspires to continue investing in the latest tech – systems, computers, programs, efficiencies, and solutions to keep pace with the change in the events and exhibitions industry. He wants to ensure that Miraj Arabia Co. continues to bring technological creativity to its clients across KSA, Bahrain, and the UAE. "As someone who has lived and breathed creativity, this aspect of 'techreativity' as I call it, fills me with curiosity, wonder, and delight. I aspire for myself and Miraj Arabia Co. to leave our own distinct stamp into this greatness. The best way to predict the future is to create it, after all," concludes Charles.