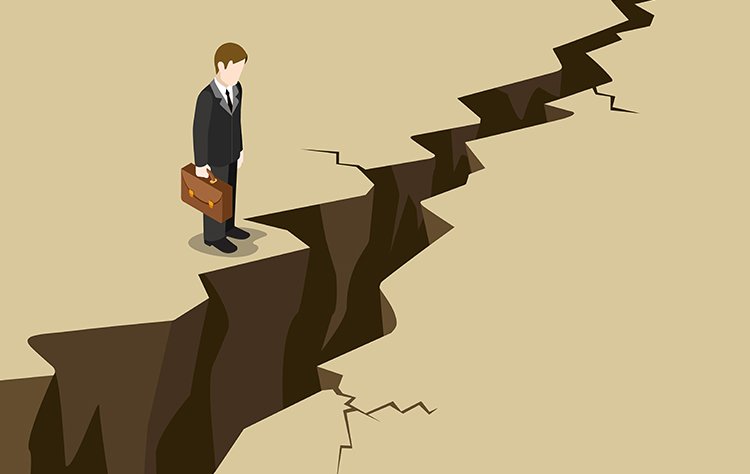 Starting your own business is always a risk. Why? At first, you will not have a stable income. You will have to leave your regular salary job and sacrifice career advancement. Finally, there is always the possibility that a business will "burn out." These are some well-known difficulties. And every novice entrepreneur is at least theoretically ready for them.
However, there are a few more pitfalls that many new entrepreneurs are not aware of. Therefore, in this article, we will talk about such hidden threats that every entrepreneur face during their entrepreneurial journey.
Obstacles that every entrepreneur encounters
Keep in mind that not everything will turn out as you expect, but that is not why you should abandon your dreams and goals. Instead of giving up, you better be prepared from the beginning.
Fatigue
When you work as a salaried employee, you must stick to a schedule, in most cases 8 hours a day. You have paid vacations, you can take leave if you are sick, at the end of the month you receive a salary, and the cycle begins anew.
However, if you want to create a business, everything you just read will change completely, and you will end up working more hours than you should on your project. It usually happens because most entrepreneurs believe that the business would not work in their absence.
Therefore, they spend most of their day in the office, trying to solve every problem and come up with every solution. You must do your best at first, but keep in mind that sooner or later, fatigue will kick in, and you may run into other, more pressing problems: your health.
To get the most out of your business idea, you need to find a balance between work and play. Otherwise, you will end up exhausted and may even want to give it all up.
Financial obstacles
To start a business it is necessary to have financial resources, and our ability to obtain those resources will depend on whether we can overcome the Financial Obstacles? You mustn't see money as "the fundamental element to be able to undertake." Money is indeed essential, but if you focus only on money, then you will end up placing aside the other key elements of your project.
Currently, there are various sources of financing for business creation, such as business angels, government support programs, crowd funding, contests, etc. Thus, it is essential to know them, evaluate them, and determine which is the most convenient according to the characteristics of your project. It is also good to take advantage of the benefits that technology offers. Starting a business and taking advantage of the benefits of the Internet and ICTs makes the initial investment and maintenance costs lower.
The feeling of loneliness
The office is a real place to socialize, and for an employee, going to work every morning is often accompanied by other rituals: meeting colleagues over coffee, discussing the past weekend, discussing the news, etc. But, when you become an entrepreneur, you have to face a major drawback, such as loneliness.
Whether you are alone or have employees, you are alone to make strategic decisions, and you have no one with whom to discuss the issues we encounter. Depending on your living environment and the difficulties encountered, this loneliness can quickly become overwhelming. And this is a major cause of failure. Thus, try attending conferences, themed afterwork, and other seminars as these are great places to meet other entrepreneurs with the same concerns and questions. These are opportunities to seize to create a network, meet people, and make yourself known.
Additionally, it is also essential to take time for your loved ones. And, one of the advantages of being an entrepreneur is that you can manage your schedules as you wish. So set aside some "personal time" that you will spend with those you love.
Wrapping up
The path of the entrepreneur will always be complicated, but it is worth it. Now you are aware of some of the most common obstacles, and you also know how to overcome to get your business going.
Remember that more than making quick and easy money, your company must represent your ideals and your character. Use your desire to succeed, try to avoid mistakes, and overcome the obstacles to get your business moving forward.