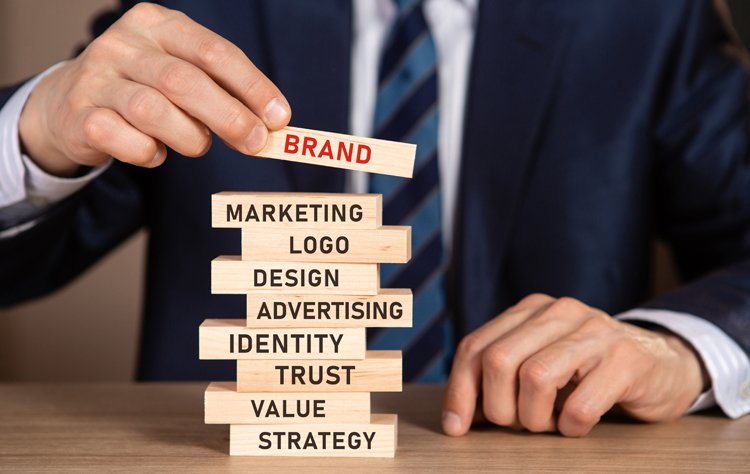 Branding isn't just for celebrities, influencers, or companies that are trying to grow. Creating a powerful brand is a must if you are looking for a better job, better clients, or if you are trying to get recognition from others. To know the importance of personal branding, just Google yourself and see where it takes you. Does your brand have a life of its own where you are searched for the work you do, or is it lifeless, and you don't have control over your own identity?
It does not matter if you are an entrepreneur, a freelancer, or a working professional; having a strong personal brand can help you stand out from the crowd and establish yourself as a thoughtful leader in your industry.
In this article, we have shared a few useful tips on how to build a strong personal brand that can help you outrank others and become a recognized individual in your own field.
Steps for Creating a Strong Personal Brand 
Step 1: Define who you are and what makes you unique.
Have you ever asked yourself questions such as? What makes me stand out from others? Why should people invest their time in watching me grow? The first step in building a strong personal brand is to define who you are and what you stand for. This involves identifying your strengths, values, skills, and passions and using all of them together to differentiate yourself from others.
You can start doing this by identifying the strongest and most relevant aspects of who you are. What you determine about yourself will ultimately become the cornerstone of your personal brand.
To do this, you need to ask yourself some questions, such as:
What are my unique skills and talents?
What are my core values and beliefs?
What are my passions and interests?
What exactly sets me apart from others in my industry?
Once you have a clear understanding of your personal brands, you can start creating content that reflects your values and resonates with your target audiences.
There is no brand without differentiation, so take your time to identify who you are and what makes you unique.
Step 02: Understanding Your Target Audience
One of the biggest mistakes most people make while building a personal brand is attempting to appeal to everyone around them. This is why it is important to define your target audience.
A great brand starts with understanding who you are, and what you stand for, understanding your marketplace, and understanding your positioning.
Ask yourself, "What is the perception that I need to create in order to appeal to the target audience?"
The more you understand your audience, the better prepared you will be to develop products and services that the audience wants and needs.
Step 03: Creating your own professional website
A professional website is the foundation for your personal brand, and it is the place where people will go to learn more about you, your expertise, and your services.
Your website should be visually appealing, easy to navigate, and optimized for search engines. It should also showcase your expertise, highlight your achievements, and provide value to your visitors.
Every person needs a bio that clearly states who they are, what they do, and how they can help their audience. You can also add a blog section and share your insights and thoughts on industry-related topics.
Step 04: Develop a content strategy
One question that often haunts people when they think of building their own brand is, "I am ready to put myself out there, but what am I going to talk about?". Content is king in today's digital world, and developing a content strategy is important for building a strong personal brand.
Your content strategy should include the type of content you will create, the topics you will cover, and the channels you will use to distribute your content. Some of the most popular content types include blog posts, podcasts, videos, social media posts, and infographics.
You have to be very careful with the content you create and make sure to create content that is valuable, informative, and relevant to your audience. Use your content to showcase your expertise, share your insights, and establish yourself as a thought leader in your industry.
Step 05: Leverage social media and build your brand.
Social media is an excellent platform for building a strong personal brand. Social media is used by the majority of the population, and thus it allows you to connect with your audience, share your content, and showcase your expertise.
You can start by choosing the social media platforms that your target audience uses the most and creating a consistent brand presence across the platforms. Use your social media channels to share your content. Engage with your followers, and build relationships with influencers in your industry.
Step 06: Network and collaborate with others.
Networking and collaboration are essential components of building a strong personal brand. Start attending industry-related events, joining online communities, taking on challenges, and connecting with other professionals in your field.
Collaborating with other professionals can help you expand your reach, build your credibility, and create valuable content for your audience.
Closing Thoughts 
In conclusion, building a strong professional brand requires time, consistency, and effort. But you can build a personal brand by defining who you are and what you do, creating a professional website, developing a content strategy leveraging social media, and finally networking with like-minded professionals who are aiming to grow. You can establish yourself as a recognized authority in your field and outrank others.