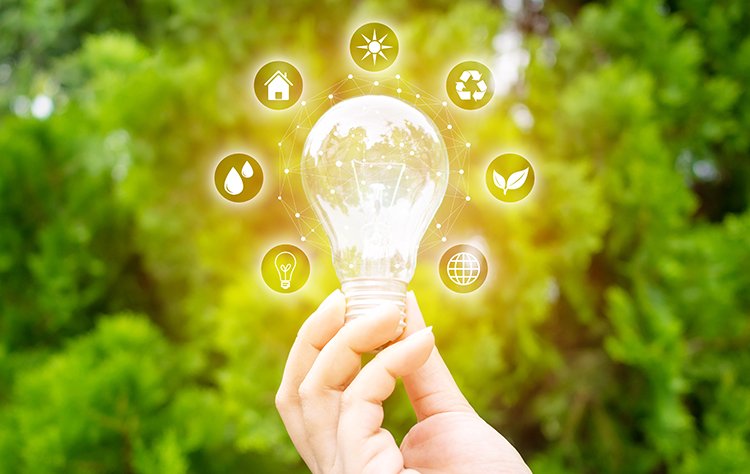 Much is said about sustainability today. It is no wonder: in addition to the economic advantages, thinking and acting sustainably contributes to environmental preservation and care for future generations on the planet. Sustainability in business is one of the most significant vectors of this practice, considering a large number of commercial and industrial establishments worldwide.
Indeed, you spend a good part of your life in companies, and a large part of this impacts the environment. As a result, the choices you make in your daily life at work also contribute to the transition of a fairer and a more responsible world. However, the problem is, it's not always easy to know how to be a more responsible employee in the company because you don't always have the time to think about it nor the energy to reflect it on your everyday actions.
With that in mind, we made this post that explains the importance of ecological thinking in the company and gives tips on how to implement sustainable practices in the corporate environment. Follow the reading and get inspired!
Ways to maintain corporate sustainability
Corporate sustainability is still not a central theme in many companies and, at times, ends up being played sideways in strategic planning and development. But, every day, entrepreneurs, managers, and administrators have been adhering to sustainable practices as a way of providing countless benefits to all those involved, including the company itself.
Let's look at some sustainable practices that can help the company in sustainable growth:
Map the company
The first step in implementing the policy in your company is to identify which areas accept such changes and what your solutions would be. For this, you can create a matrix with all sectors of the company. Check out some examples:
Identify employee mobility problems and develop a strategic plan to optimize transportation – such as transferring the company's administrative headquarters to a shared office, encouraging vehicle sharing, among other actions.
Allow remote access to employees, so that they can work via the home office – minimizing the waste of resources.
Adopt a flexible schedule policy, allowing employees to spend less time in traffic and increase their productivity.
In addition to being simple, such measures contribute significantly to reducing costs in the company.
Manage energy consumption
Keeping the energy levels of your office equipment under control is useful, especially when it comes to lowering your electricity bills. Ask your team to turn the devices off overnight and disconnect the power during weekends, long holidays, and vacation periods.
When purchasing new laptops and technology equipment for the office, do some research beforehand, and choose the best low-power items within the price range. When your machine is out of use, you can also recycle it.
Invest in training
Training is essential for the continuous and consistent development of employees in any business. Thus, sustainable practices should also be included in the list of lectures, workshops, and courses funded by the organization. If managers want their employees to dedicate themselves to the cause, the latter need to receive appropriate guidance in this regard.
Perhaps one of the best examples comes from the HSBC bank. With international operations, the institution is distinguished by the development and application of training aimed at the environmental and sustainable training of its employees. Program participants become representatives of the brand in voluntary environmental responsibility actions.
Creating awareness campaigns
To implement a sustainability policy, it is essential for employees to know the actions that they can take on a day-to-day basis, such as the correct way to separate garbage, reduce energy and water costs, and reuse materials. For this, the leader can use some strategies. Distribute manuals to employees and post posters in the work environment that will serve to remind the team of the sustainability policy daily. For instance, posting notices near light switches is a good way to alert people to sustainable practices.
Wrapping Up
Sustainability is becoming more and more significant in the corporate world. Many industries have already recognized that it is worthwhile to act economically, ecologically, and socially responsibly. Those who take care of sustainability in their company not only create attractive jobs and appeal to consumers, but ultimately also have long-term success. Sustainability in the company brings many advantages, which is why founders and managing directors should integrate and constantly optimize a sustainable way of working.