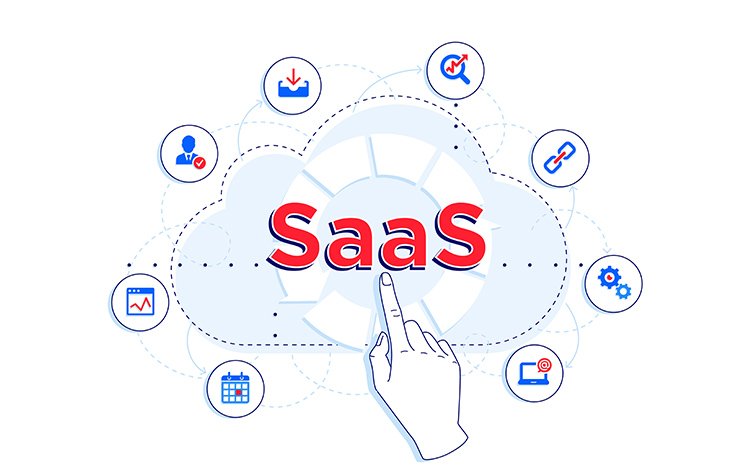 The Internet has revolutionized sales and service. It has changed the consumption habits of people. Given the choice of consumers and the purchasing behavior of Internet users, many companies have chosen to invest in SaaS. Yet, it is an option that opens the horizon for companies while requiring changes in both vision and approach.
How does SaaS work? 
SaaS marketing is a type of marketing that focuses on promoting and selling subscription products. SaaS stands for Software as a Service, which is equivalent to a software publisher marketing its solution in the cloud, online. The user, therefore, does not need to install the software, directly on his computer. The marketing of this type of solution is mainly based on a subscription system, hence recurring invoicing.
In summary, the goal is to sell the software as a service.To store data, SaaS software goes through cloud-based data centers. There are various SaaS models to improve the supply chain, inventory management, payment, human resources management, etc.
With thousands of SaaS companies using all kinds of different marketing strategies, how should you develop your marketing plan? The exact formula for success is unique to every business. But there are a handful of key concepts that lay the foundation for successful SaaS marketing.
Thus, here in this article, we are going to discuss some of the infallible SaaS marketing techniques and know-how to attract, retain customers, and much more! Good reading!
Saas marketing tips
Invest in content marketing
The first marketing strategy for SaaS is to attract customers. For this, content marketing is essential. In simple terms, this means that, first of all, it is essential that you have already studied your persona and your competition in depth. That done, based on the behavior and desires of your audience, you can create qualified and rich content for your persona and thus publish it on your company's blog.
At the same time, it is essential to invest in SEO techniques so that your potential customers can find you in the main Internet search engines. After finding it on Google and realizing that your content aggregates, your future customers will be happy to hand over some of your data in exchange for good material.
Offer free trials
The second step in a successful SaaS marketing strategy is to offer free trials. After all, free trials are an asset for SaaS companies. This is because a traditional company that sells products such as car parts, for example, cannot offer such a strategy. In this way, companies that work with online products, such as SaaS, get ahead.
In other words, this means that to optimize the customer acquisition process, a good tip is: after capturing the email through content marketing, you must send free evaluations to your email base. In this context, it is essential to test different and attractive CTAs so that the person will give a try to your product or service.
Run incentive campaigns
The first part of the battle to turn a prospect into a customer has already been applied to your digital marketing strategy for recurrence and SaaS. However, there is still a way forward for the person to consume your product and pay for it. Thus, it is vital to create incentive campaigns and apply other effective tactics. In simple terms, this means that it is essential to go beyond the strategy of sending emails that highlight the qualities of your product. For this, it is necessary to reflect: what functionality would your persona love to receive at a discount.
For example, The Autopilot Company applied this strategy. After an analysis, the company found that only 9% of its free users became customers at the end of the free trial. However, that percentage jumped to 35% when they added a tracking code.
Look at service rather than software
If you have a mistake that many SaaS make, it's looking more at the software than worrying about communicating the service. Your solution always has to be the highlight when communicating with the market. In addition to how you generate value, and what are the driving forces of your business, your competitive edge needs to be included in the list as well. Your SaaS is important. Its software, which was produced with such effort, need not be forgotten. Remember that for the customer, viewing the service and the impact of your solution will bring faster results.
Conclusion
Finally, we have the main tip: let your customer be your marketer! Take care of the customer journey and experience, so that it is a spontaneous Marketing channel. Whoever sees value in their SaaS will talk about it. When you can offer a truly enchanting journey concerned with Customer Success and an innovative solution for the market, the results will come.