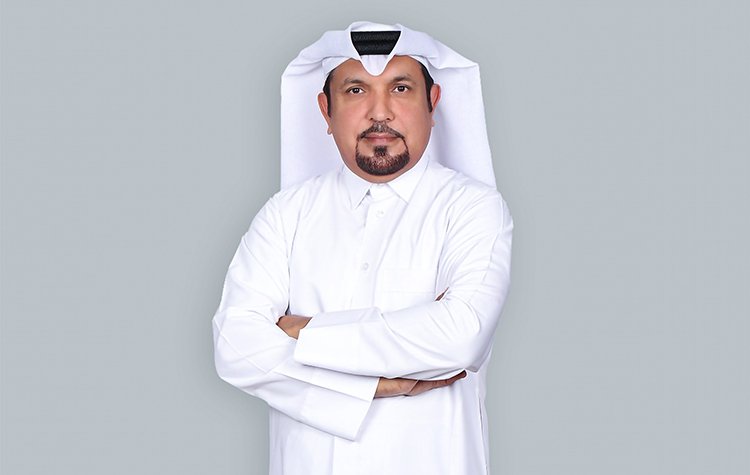 Abdulla Jassmi, Founder & President, EIGHT DIMENSION
As the saying goes, "The only constant in life is change" and this is especially true for businesses in the digital age. It's no secret that the fast-paced digital landscape has brought about sweeping changes in the way we live and work with advancements in e-commerce, social media marketing, and artificial intelligence forcing businesses to stay on their toes. In this ever-evolving digital world, the process of digital transformation is a critical tool for organizations seeking to stay competitive and relevant. However, it is a complex process that requires a strategic approach and careful planning. Many organizations turn to traditional consulting methods, but these age-old approaches with standardized solutions and cookie-cutter strategies often fall short in handling the complexity and nuanced challenge of digital transformation.
Thus, to navigate these challenges, businesses need a new approach to consulting – one that is flexible, innovative, sustainable and tailored to their unique needs and goals. And this is precisely what EIGHT DIMENSION, a leading provider of digital transformation services in the GCC region is determined to deliver to its clients "We are proud to say that we have revolutionized the business consulting industry by focusing on developing innovative and sustainable solutions that deliver tangible results for our clients," asserts Abdulla Jassmi, the President at Eight Dimension.
The Unique Concept Behind EIGHT DIMENSION
The idea behind EIGHT DIMENSION consultancy was born out of a profound understanding of the challenges that the industry faces, particularly those related to QATAR Vision 2030. Before establishing the company, the founders conducted extensive research and built a network of like-minded professionals who possess a wealth of experience in the field of digital transformation across various industries. But their vision goes beyond the horizon of 2030 and extends to the year 2050 and beyond. And to realize this vision, the company has devised a unique strategy and proposition that revolves around four key elements.
The first is their "legs," which propel them into the future, allowing them to explore emerging technologies and trends that will shape the landscape for years to come. The second element is their "arms," which analyze the situations of the future today, enabling them to identify emerging challenges and opportunities. The third element is their "brain," which devises strategies and solutions that are ahead of the curve, ensuring that they remain at the forefront of innovation. Finally, their "eyes" remain fixed on the road ahead, keeping a constant watch on their goals and ensuring that they remain true to their vision as they navigate toward a sustainable and successful future. "Since our inception, the journey has been exciting and challenging, as we work tirelessly to deliver innovative and sustainable solutions to our clients. We are proud to have built a reputation as a leading provider of digital transformation services in the GCC region, and we are committed to continuing to innovate and deliver value to our clients," opines Mr Jassmi.
Helping Organizations Find the Right Technology Solutions
In addition to its expertise in digital transformations, EIGHT DIMENSION also specializes in technology scouting. The company understands that the process of finding suitable technology solutions can be time-consuming and expensive for organizations. Therefore, leveraging its extensive network of experts and in-depth knowledge of the industry, it assists clients in identifying the most appropriate solutions to meet their requirements. The technology scouting process at EIGHT DIMENSION begins with an in-depth analysis of each client's needs and requirements, as well as a thorough examination of the latest technological innovations in the field. This approach enables the company to identify emerging trends and technologies that can help clients in achieving their business objectives and thus save their valuable time and money while helping them maintain a competitive edge. Its team possesses a comprehensive understanding of the distinct cultures, industries, and challenges faced by organizations in the GCC region. This expertise enables them to provide customized solutions that cater to the specific requirements of their clients, owing to their extensive knowledge of the local business landscape.
Following a Unique Approach to Business Consulting
At the end of the day, digital transformation is not just about technology – it's about people, processes, and culture. Thus as a pioneer in digital transformation services, EIGHT DIMENSION's mission is to help businesses and organizations transition to a work culture that values creativity, innovation, and sustainable growth. Its vision is to revolutionize the way business is conducted by creating a new paradigm for business consultancy and coaching. To realize this vision, the company follows a unique approach to business consulting that is based on its core values of trust, excellence, accountability, integrity, collaboration, innovation, gratitude, and empowerment. "We believe that these values are essential to building strong and sustainable relationships with our clients, and to delivering solutions that meet their unique needs. Our focus on innovation and collaboration, combined with our commitment to excellence and accountability, allows us to deliver tangible results that help our clients achieve their goals," adds Mr Jassmi.
He believes EIGHT DIMENSION's true key strength lies in its ability to deliver innovative and customized solutions, its team of experienced professionals committed to excellence, and its focus on building strong relationships with clients. To ensure customer satisfaction, it invests time in understanding its client's businesses and works collaboratively with them to develop solutions that are practical, innovative, and sustainable. The company also believes in being transparent and accountable to clients throughout the engagement process and continuously monitoring and evaluating its performance to identify areas for improvement. In fact, when working with organizations, EIGHT DIMENSION's dedicated team often start by urging them to hit the brakes and make a U-turn, allowing them to see what led them to their current situations before looking forward to the future. While this approach may not be immediately apparent to clients, EIGHT DIMENSION's distinctive and pragmatic methodology, crafted to address each client's unique challenges, has proven to be an effective way to show organizations the power of looking beyond traditional methods.
Making a Positive Impact on the Community
More than just a consulting company, Eight Dimension prides itself on being a socially responsible entity that works towards a higher purpose. The company has established the Qatar Internet Society Chapter (QISC), a non-profit organization in affiliation with the Internet Society in the USA, aimed at providing free education and shaping policies and regulations related to the Internet in Qatar. "By investing in the education of our fellow citizens, we are not only contributing to the development of Qatar but also ensuring that our clients have knowledgeable and digitally competent customers. This sets us apart from our peers in the industry and reflects our commitment to making a positive impact in our community," elucidates Mr Jassmi.
Continues To Innovate and Deliver Value to its Clients
Innovation and delivering value to clients are at the core of Eight Dimension's philosophy. Thus, the organization is determined to invest in advancing its employees' skills to keep up with the ever-changing technological landscape. It also aspires to broaden its exclusive partner's portfolio to offer customized solutions to businesses worldwide. "We are proud of the progress we have made so far and are committed to continuing to expand our reach and impact in the industry. We are confident that our reputation as a leading provider of digital transformation services in the GCC region will continue to grow," concludes Mr Jassmi.