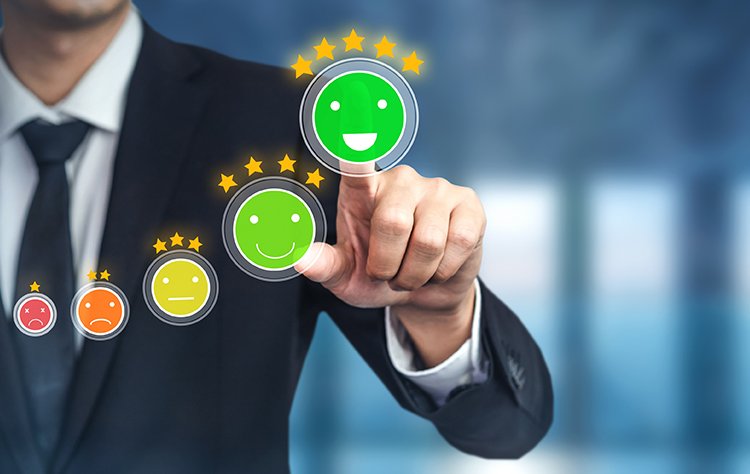 When talking about customer service and its importance, a famous phrase from Maya Angelou comes to mind: "People will forget what you said, they will forget what you did, but they will never forget how you made them feel." And, today this phrase can be easily transferred to the business environment and, especially, to the customer experience and its points of contact.
Being customer-centric is a way of thinking about your customers' buying journey and adopting a strategy in which the customer is at the center of the business. All the company's efforts will be directed to satisfy the needs of its clients and offer them the best possible experience in a lasting way. Both Amazon and the Zappos are excellent examples of customer-centric brands and have spent years creating a culture around the customer and their needs. Its commitment to offering value to the customer is genuine – even Zappos fires employees if the customer requirement is not met. However, executing a customer-centric strategy does not happen overnight. You need to know some basics before starting.
Let's see how it can be introduced in companies that have not yet adopted this approach.
Know your customers
Knowing your customers is the ability to identify who you want to sell to and what they want to buy. Many companies believe they know their customers. In reality, they only handle a superficial or fragmented image of these. The knowledge they need is much more profound. You need to know what their needs are, what they are looking for? The most appropriate thing is to know what their wishes, habits, interests, and motivations are. Understand what kind of people they admire what they aspire to, despise, fear, and appreciate.
A customer-focused business has a biographical, demographic, and psychological profile of its customers. This information is the key to being able to satisfy your needs. To do this, you can use tools such as the definition of Client or People Archetypes frequently. Armed with this knowledge, you can design messages, offers, products, and services that fit the motivations and particular needs of your clients.
Use social networks properly
Use each social network in the best way, considering the moment of the customer's journey when he relates to that channel. For example, it may be that your customer only starts to follow your Instagram after becoming a customer.
Then, you can take advantage of this channel to further deepen your relationship, tell curiosities of the sector, and inform about the news of the brand. But it may be that trying to encourage sales no longer makes so much sense, after all, that customer has already decided to buy your product. With that in mind, you can better dose the published content and align the best tone of voice to be used.
Anticipate customer needs
You offer an incredible product or service to the market and win customers every month from an acquisition strategy that considers the entire customer journey, congratulations! You're doing it right. Now is the time to take the next step and identify opportunities for action! This is probably an essential step in becoming a customer-centric company!
After all, once you understand exactly how your customer behaves, you have a chance to further narrow your relationship with them. It means that you can support him in his moments of doubt or celebrate moments of happiness with him. Some opportunities that you can identify at this point are:
Develop help materials to answer common questions and include sending them at the exact moments when each question commonly arises.
Enhance your e-mails so that they convey exactly the message that your client needs to receive at that particular moment.
Review your entire sales process from this new perspective.
Create moments of enchantment during stages of implementation or monitoring of your customers.
These are just a few ideas, but you can go even further and bring your team to brainstorm together!
Concluding remarks
The journey to become a truly customer-centric organization is complex and long, but don't be discouraged by this, as even the slightest changes in processes can bring significant benefit to your company.
Finally, in this digital world, only businesses that build a long-term relationship, that offers an excellent experience, or treats customers with respect wins. And in your company, are you ready to be a customer-centric business?