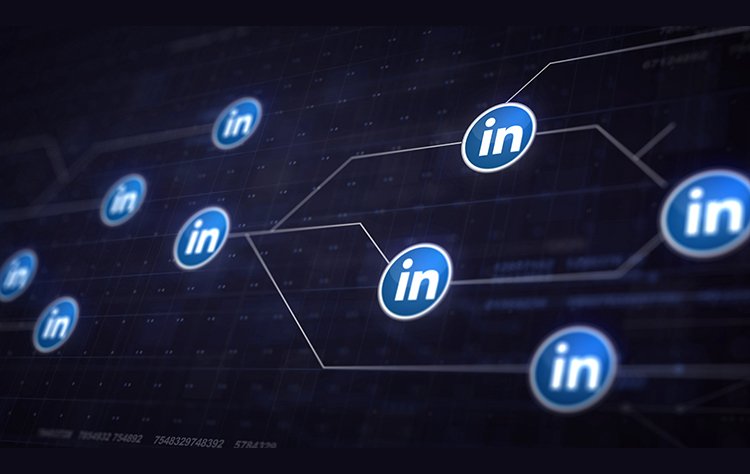 In recent years, LinkedIn, Facebook, Twitter, etc. are the social networks that have become very widespread on the Internet. And, the corporate world has not escaped this.
However, unlike Twitter and Facebook, which are focused on personal relationships, LinkedIn has come a long way. For years, it was known only as a platform for posting resumes and looking for jobs online. A lot has changed, and today it has become a robust social network, offering many opportunities for marketing and sales. It is also considered as a leading business-oriented relationship platform.
According to its CEO, Jeff Weiner, the members who are part of LinkedIn are the most influential, successful, and best-educated on the web. Today, this network already has more than 200 million registered users, originating from more than 200 different countries. Of these, 3 million are businesses that have a company page. Another number released by LinkedIn itself shows that new professional profiles are created every 2 seconds, showing how fast the number of members and how the network has grown over time.
Are you interested in understanding better about this channel? Then continue reading this post. Let's see how it is possible to develop useful marketing strategies on this business platform!
Create and maintain your company page on Linkedin
The first thing to do on LinkedIn is to prepare company profiles and pages. You have two possibilities: as manager of your company, you can create a personal branding strategy and put your face, your history, and your activities in the foreground, to promote not only your products but also your vision; or you can develop a company page to promote your brands. Nothing prevents you from using a mixed strategy.
In both cases, to gain attention is fundamental, just as essential it is to create an editorial calendar, of the content you want to convey on LinkedIn, so as not to risk ending your ideas too soon.
Also, there are some steps to do it:
Enter the most suitable keywords – When your potential customers search for your products/services on the Internet, what words do they use? Make sure to include them in your descriptions on LinkedIn.
Insert links for further information – Insert the URL of your company or personal website on LinkedIn and the social platforms on which you are present so that people can follow you in the future.
Make it clear who works for you and with you – Collaborators, managers, employees must always enter an entry, in their profile, to make it clear to those who follow them who work together with you, linking directly to your company page on LinkedIn.
Incorporate rich content in new formats
On Linkedin, the format also matters, so we recommend you to share different content, such as video. Put yourself in their place and think about what kind of topics your audience would be interested in seeing. Try to understand the importance of using the profile analysis offered by Linkedin. For this, you can also follow the news of your sector or groups at the end, in which you can know profiles of interest and generate contacts.
Create content that generates interaction and feedback. Talk about surveys, open questions; Share a post from a third source and ask for feedback.
Send direct messages
After you connect with a lead, do some more research on them. Find information about your personal and professional interests. It could be anything from a hobby like navigation to the most practical, like an article they've posted related to your company's industry.
The important thing is to collect information to which they will respond well. Once you have them, send a personalized message or article based on the prospect's interest. This will help you to start a conversation, a concept that many businesses ignore in favor of a direct sales argument. Don't get us wrong, there is a clear need for a sales pitch – but a LinkedIn direct message conversation is not the place or the time for one.
The direct messaging phase is a time to impress the prospect by showing that you care about their interests and concerns. Then, once you've established a relationship with them, ask for a phone or Skype call to discuss how you could help the prospect achieve their business goals.
Conclusion
LinkedIn, like other social networks, is a facilitator for the development of your market; it is also a tool allowing you to reduce specific costs. For example, comments left by members of your community on your page: they offer you the possibility of immediately collecting a question, an opinion, or even a criticism about one of your new services. And, in return, you can straighten the bar almost instantly if necessary, and thus limit any financial risk.
Asserted credibility, more potential customers contacted, federated follower community. The use of Linkedin is essential today. Concretely, LinkedIn is a crucial growth lever that would be wrong to overlook.