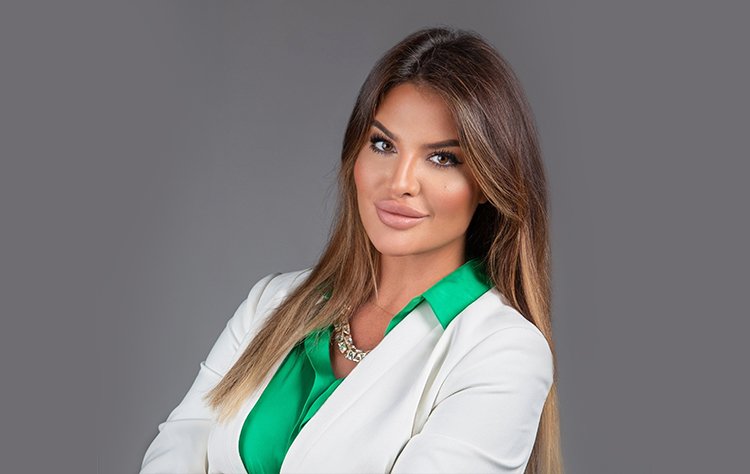 DORA HRKAC Head of Marketing & Communications Esyasoft Technologies
Employees are your greatest ambassadors, so in search of great talents, you must include Employer Branding while creating your marketing and communications strategy. For the same reason, I would like to introduce you to a couple of initiatives related to upscaling corporate values, knowing how empowering work culture is vital to the success of any organisation.
Being part of the technology industry revolving around the Energy & Utility sector, which sets the bar high, our mission is to aim for those heights and provide our clients with the best possible solutions. To develop our business from all aspects while creating additional value for our stakeholders, we require an army of the greatest engineers, technical masterminds, and technology enthusiasts. The same rule applies to every other company that wants to establish its presence including all verticals at this business playground, especially the one in UAE, which is considered the most competitive market in the world attracting the greatest multi-national talents.
Every working culture should be based on trust, mutual respect, and empowerment. Most of the greatest leaders we admire are people with a futuristic vision, great talent, fantastic attitudes, strong ethics, passion, and dedication, and those are the same parameters they are looking for while building their own workforce.
PRESENT YOUR COMPANY CULTURE ON SOCIAL MEDIA
Storytelling is essential and the most effective way to communicate your brand, but to foster a connection with your audience, you need to meet them where they are; These days, if you're not online, you don't exist, and social media is one of the main ingredients when it comes to the creation of your digital cocktail. The best platform for emphasising your brand's personality and describing your company culture is LinkedIn. There is a wrong perception that this social media channel is created mostly for job seekers, even though it was the way how I found the job, or better to say, it found me.
As their slogan says, "do business where business is done". If you start using it the right way, it will surely become an active marketing channel to grow your network and business opportunities. This doesn't mean you should stop being present on all other social media platforms, but keep in mind that this one will certainly make a difference whether you want to promote your company, brand, employees or even your expertise.
Just for an example, and to prove my point – in the first year of joining, I promoted Esyasoft Technology through my own LinkedIn profile, which now has almost 15.000 followers, through posts, mentions and tags of the official Esyasoft page that has resulted in nearly half a million views in total and gained over 2000 organic followers without any paid advertising.
REDRESSING DIVERSITY IN THE WORKPLACE AND WOMEN EMPOWERMENT
Let's not forget the diversity in the workplace and gender equality, which should be one of the main parts of your employer's branding strategy. Personally, I was slightly surprised to find out that women still occupy only 15 to 30% of executive management or boards of energy companies, despite the significant changes happening across the entire Power landscape. I am sure very similar statistics are presented across all other industries, and for the same reason, you should also start focusing on women's empowerment. Keep finding creative ways to highlight this critical subject and redress the gender imbalance in, what we don't like to admit, is still known as a "Man's world".
ECO-FRIENDLY AND SOCIALLY RESPONSIBLE SUSTAINABILITY BRANDING
Most companies focus primarily on establishing their core values in CSR – corporate social responsibility. In pursuing broader goals, they turn towards more sustainable brand strategies by successfully integrating environmental, economic, and social issues into their business operations. To improve brand perception and increase brand value, eco-friendly and socially responsible sustainability branding will help not just your company but our planet as well. I am sure everybody can agree that it would be fantastic if we could get rid of plastic. Once you realise that almost 400 million tons of plastic are produced yearly, but only 9% gets recycled, you will be more inspired to launch marketing initiatives showing your audience how your sustainability approach goes beyond caring for the environment. If you want to make a real impact with that kind of advertising, your campaigns must go beyond "green".
Regardless of your approach or where you will put the focus while promoting your corporate philosophy, remember that we should all strive to upgrade ourselves, both professionally and personally. At the end of the day, we are the best ambassadors of our work, our brand, and the company we represent.