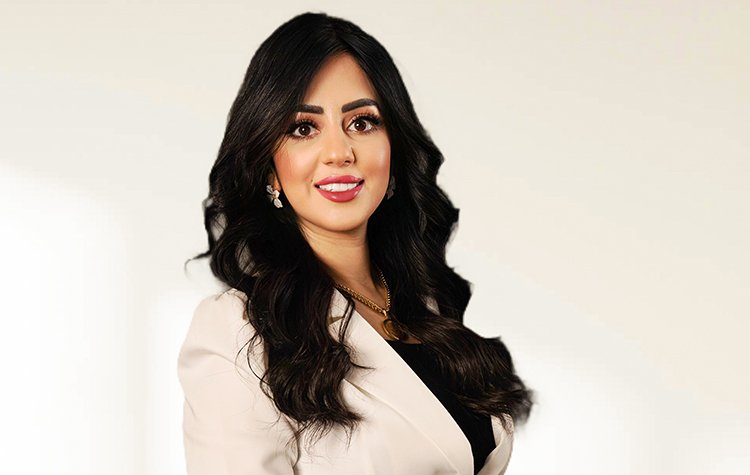 Ola Amayreh, Retail Operation Manager, Petzone
They are just not the bushy-tailed, four-legged stray animals; they can turn out to be the best companions in your hour of loneliness, gloom, or despondence. Nothing compares to the joy of seeing and cuddling around with your beloved furry friend. It relieves your stresses, soothes your mind, and stimulates your 'Happy Hormones'. But there are only a handful of people who shows genuine concern, compassion and caress to these docile little friends. Ola Amayreh, the retail operation manager of Petzone, is one such businesswoman who driven by her love for animals studied veterinary science and right after her graduation joined the company that lives through the purpose of creating a better world for pets. 
In an era of technological revolution, when AI is ruling the roost, it becomes challenging for a pet enterprise to thrive and evolve. After going through some gruelling phases in business, it is Ola Amayreh's faith and fortitude that held her strong and loyal to her purpose. As a retail manager, she was vested with the task of making new strategies that could augment sales, conducting market studies and surveys for identifying new market opportunities, making actionable plans, and leading the team toward strategic growth. As a vital part of the organization, Ola had to manage everything from collars to pet grooming and this allowed her to acquire an in-depth knowledge of the pet world at Petzone.
Petzone: Redefining pet culture
It's not easy to be a pet parent. Pets are not only face-licking furry animals cantering around their masters with a graceful gait; they have evolved to become acutely attuned to human behavior, needs and emotions. If the ever-vigilant member of your household is always on high alert to save their master, you must be equally protective and careful for your loyal furry companions. You need to feed them properly, clean them well, train them, and take care of their health and hygiene. Grooming is the most essential aspect of pet care. 
Keeping these points in mind, Petzone brings forth an extensive range of premium products and services for your pets and their owners. Here you can find a huge stock of nutritional supplies for your pets. Vitamins and supplements, feeding and bowls accessories, and grooming kits are also available in plenty for a wide variety of pets like Dogs, Cats, Birds, Fish, Reptiles, Horses, and Small Animals ranging from economic to high-end brands. Health and hygiene include veterinary disinfectants, and grooming accessories like cages, crates, collars, litter boxes, clothes, and furniture for dogs, rabbits, and cats complete the list. The company also provides a diverse range of fully furnished, colourful aquariums and houses a number of exotic reptiles, birds and fish – they have even opened a new Petting Zoo to the delight of their customers. At Petzone, you can even arrange to have an Animal and Pet-Themed Birthday Party for your kids and holds a Summer Club during school summer holidays.
As we all know success comes after 99 failures, Petzone too had to ride along the ebb and flow of the pet industry. But today the company emerges as the leading pioneer in pet store retail and wholesale distribution across the whole of Kuwait. A band of like-minded professionals, who are trained and devoted to the mission; high standard pet supplies, premium services to the customers, and their unique business solutions are the pillars on which stands the citadel of Petzone. 
The in-house culture that drives growth and excellence 
Working within the boundary of a multicultural corporate setting, yet maintaining a harmonious work culture requires much determination, strength, and agility. Throwing light on their work culture, Ola Amayreh speaks with much conviction about the friendliness, flexibility, and freedom that she cherishes at Petzone. The team operates on mutual support that ensures individual growth and contribution. As the leading lady of Petzone, Ola expresses her concern about every individual team member, both in their professional and personal space. She endorses healthy competition among the workers and encourages them with innovative ideas that could stir their creative spirit and make them think differently in the best interest of the organization. Ola Amayreh is on a mission to build a strong network of workers and associates at Petzone for which she regularly conducts seminars and training sessions, and rewards the members with internal promotions and appraisals. In her words, "Employees motivation comes from the excellent working conditions that we provide with a good work-life balance and peer motivation."
Impressive leadership style 
As a leader, Ola Amayreh strongly believes in building an autonomous workspace for her employees, where they should enjoy the power of freedom and flexibility. In her opinion, a good leader must be empathetic to her employees and must seek to address their grudges and grievances. She believes in creating leaders, allowing them to grow and evolve independently while keeping tabs on their activities. As for her leadership style is concerned, Ola sets clear and definite goals for herself, draws up plans, delegates them among her employees, and motivates them to execute the tasks to the best of their ability. The distinct leadership qualities that Ola imbibes in her career become evident in her speech, "In my opinion, a good and qualified leader should be wise, smart and confident to handle difficult situations, empathetic but with a stable judgment, disciplined, energetic, creative, flexible, with a clear vision set on specific goals and most importantly knows how to communicate with each member of their team".
Future aspirations of Petzone
Petzone, under the proficient guidance of Ola Amayreh, has achieved tremendous growth during its long journey and has been ranked as the top-most organization spearheading the Kuwait pet industry. As a vastly experienced business personality, Ola envisages a very positive and progressive future for Petzone. The company has already set up its branches across the Middle East like Bahrain, Saudi Arabia, and the UAE. Regarding their future roadmap, Ola sets her eyes fixed on even more advanced and comprehensive business strategies that would help Petzone to flourish in full bloom and reach the highest peak.