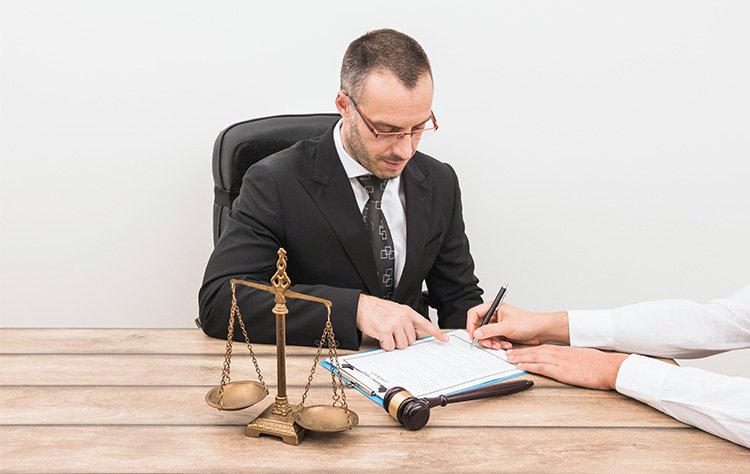 Wondering how to grow your business without burning thousands of dollars on marketing and advertising? How about putting the most influential marketing force to work? No, we aren't talking about your sales team or a marketing campaign. We are talking about one of the most influential promoters of your brand—your customers. No matter how many ads you run, today consumers are ultimately drawn to other customers, their experiences, and reviews.
In fact, according to Nielsen's latest Global Trust in Advertising report, more than 92 percent of consumers around the world trust recommendations from friends and family over paid advertising. Also, research shows that consumer reviews are the second most trusted source of brand information. Thus, it is more important than ever to encourage customers to share their positive brand experiences. Loyal customers can be the best brand advocates and marketing tools that will help you increase your leads and sales. And, the best part? They won't cost a dime. Sounds great, isn't it? But, how can you turn your regular customers into raving fans and loyalists? Here, we have pinned down some of the key strategies that can help you persuade your customers to do all the talking about your brand.
Start with Offering Quality Product and Excellent Service 
Gone are the days when consumers tend to fall for fancy ads or promotions by brands. Today's consumers are smart and cautious. Now, buyers seek recommendations from friends/family and check reviews about the product, service, and the company online before making a purchase. Thanks to technology, customers are getting all the nitty-gritty about a product, service, or company right at their fingertips.
So, if you are not offering up-to-the-mark product/service, people will be reluctant in spreading the good word about you. In fact, they might give negative reviews about your brand. Hence, if you want to get your customers to advertise for you, ensure that your product/service qualifies the quality standards. Ask yourself—is it good enough to be recommended. Take your products, service, and customer support to an exemplary level that will enable your customers to trust your brand.
Personalize Customer Experience
Customers don't become brand advocates without reason. They will promote a product or service only if they feel affiliated with your brand. When you become more than just a product/service for them, they are more likely to discuss you in their personal circles. So, be attentive to the needs of your consumers and make them feel special and valuable by addressing them on a personal level. Strive to offer customized settings for their purchases and address them with their names while providing support. Also, send personalized greetings or mails on occasions like birthdays or anniversaries with an exclusive celebratory offer.
Be There for Your Customers 
The Chinese philosopher Lao Tzu once said, "Give a man a fish and you feed him for a day. Teach him how to fish and you feed him for a lifetime." The same can be said for customer relationships. If you just sell a product, you gain a customer today. But if you enable the customer to get continued value from that product, you earn a customer for life. So, if you want your new customers to stay and keep coming back for more, be there when they need you. Remember, the real relationship with your customers begins after-sales.
So, stay prepared to answer their queries, resolve their issues and accept responsibility when you are clearly at fault. Nothing is more infuriating to a customer than a seller who is quick to point fingers. So, make sure to handle it all professionally while maintaining a friendly relationship with them.
Appreciate With a Small Incentive
Some customers may happily recommend your business to others without any additional incentives. But, some might need a little nudge to get them talking. And that's okay. To give that extra push, incentivize customers by offering discounts and special offers. You can also sweeten the pot by offering them a free item, exclusive products, or upgraded membership. If a customer has tagged you or shared your product on their social media channel, take some time to acknowledge their efforts. You can also show your appreciation with a small incentive or a shout-out in your comments feed or an email saying "Thanks for doing that."
Put Yourself in Your Customers' Shoes 
If you want to build a great, lasting business, think, how your customers think, view your services from their point of view, and try to understand your customer's perspective. Many successful companies have gone off the rails when they shifted their focus to something other than their customers. So, it's vital to continually demonstrate that you are thinking about your customers and you know what they are looking for. Delve into the demographics, the likes, and dislikes of your target clients, and seek customer feedback to get valuable insight into how well your business meets the customers' needs.
Offer Loyalty and Referral Programs
After you have done all you could to make your customers happy, now it's time to employ a few programs to get the ball rolling. You can offer loyalty programs, referrals, or reward points to recognize and appreciate your customers. As a welcoming gesture, you can also offer some discounts to your new customers after their first purchase. This will not only please your current customers but also help you attract new ones. After all, who doesn't like discounts, rewards, and extra savings?
Bottom Line
Any successful long-term relationship comes down to showing how much you care and value the other person, in ways big and small. So, if you really want your customers to speak on your behalf, stop focusing on what you can get from your customers. Indeed, think about how you can provide unique value to your customers and thank them for their ongoing relationship with you. That's the key to building trust — and of course the key to converting your customers into true advocates of your brand.