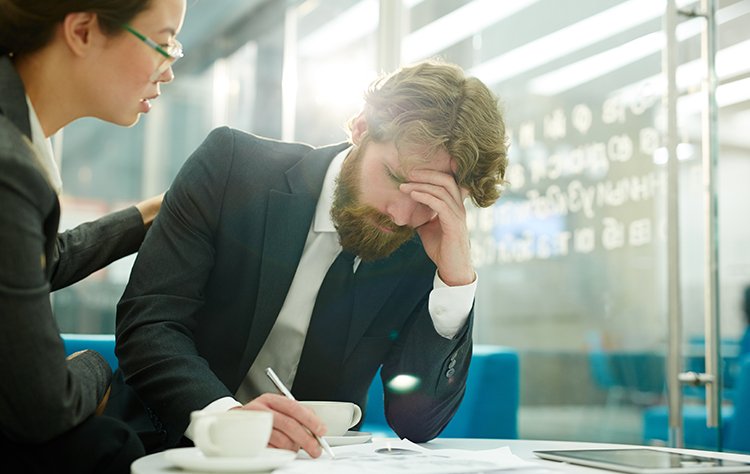 The dream of having your own business can, unfortunately, become a nightmare for the small entrepreneur. One uses all the money he has saved his life to open a business, and bets all of his chips to make the initiative a success. But, most of the startups close their doors with less than a year of activity.
According to SEBRAE, a Brazilian company says, 7% of these companies close due to lack of profit, 20% close the deal due to lack of capital, and almost 50% of small business owners do not know whether they have profit or loss. These data make us realize that founding a startup is not an easy task in the modern world.
However, there is no such magic recipe that can turn your startup into an instant success but, before venturing into the entrepreneurial journey, you need to be aware of the challenges you will encounter along the way.
Thus, check out this article to know the main reason why most start-ups fail.
Lack of business culture
Many new small and medium-sized companies make the mistake of starting to operate without considering their mission, vision, values ​​, and strategy. Most new entrepreneurs ignore the impact of a clear definition of entrepreneurial culture has on a business. It is essential for start-ups to consider their reason for existing, where they want to go, or how they see themselves within a certain time to work and operate in pursuit of a clear objective.
The lack of business culture can create future confusion about who the company is and where it is going, which will reflect in its results and its relationship with customers, suppliers, employees, etc.
Insufficient capital
A common mistake for many companies that fail is because of insufficient operating funds. New entrepreneurs often don't understand cash flow and underestimate the amount of money they will need for startup and are forced to close before they have a fair chance of succeeding. They may also have an unrealistic expectation of revenue from sales. It is imperative to determine how much money your business will require.
Thus, you have to be aware of not only the costs of starting your business but also the costs of maintenance. It is important to realize that many companies take a year or two to start up. This means that you will need sufficient funds to cover all costs until sales can eventually cover these costs. This business startup calculator will help you predict how much money you will need to launch your business.
Wrong partnership
Often, while starting a business, a partner is needed. One of you is an expert in one area, and the other is an expert in another area. Your ideas for the business may conflict sometime, and without a clear resolution, internal conflict starts. You work harder, and your partner works less, but your partner thinks he or she is working harder than you. In the end, the business dissolves because the partnership didn't work. By having a clear business plan that spells out the duties of each partner, you can avoid most conflicts before they even arise.
Not understanding consumer's pain-point
Understanding the consumer's pain their wants, and needs are some of the main reasons for a successful business. Unfortunately, many entrepreneurs fall so much in love with the idea and the product that they end up not listening to those who need that solution or product.
It is not that passion for the product is not essential, but also the entrepreneur must understand and fall in love with the solution he is proposing, along with knowing much about the pain. This is because even if you share this pain in your daily life, the level of pain, the location, the shape, etc., can be different for each user, or more precisely, for each market share/user.
Therefore, understanding and receiving direct feedback on the needs of your consumers about your product is necessary for its sustainable evolution. A company – of any size, market, product or service – must always be in direct contact with its consumers and users, and make the necessary changes in the most agile way in its product, marketing, or sales to remain relevant in the market.
Expanding too fast
One of the root causes of business failure is over-expansion, which often occurs when entrepreneurs mistake success for how quickly they can expand their business. A focus on slow and steady growth is optimal. Many bankruptcies have been caused by rapidly expanding companies. Expansion is warranted after careful review, research, and analysis, identify what and to whom you need to add to grow your business. Later, with the right systems and people in place, you can focus on growing your business, not doing everything yourself.
Closing Thoughts
Well, starting a company is very difficult. When you start a company, make sure your ideas arrive on time so that everyone can use it. If you think you have a great idea and a great time, you should look for some funding before you even start your startups.
Finally, we will leave you to the words of Dale Carnegie: "Try your luck! Life is made of opportunities. The man who goes the furthest is almost always the one who has the courage to risk it. "