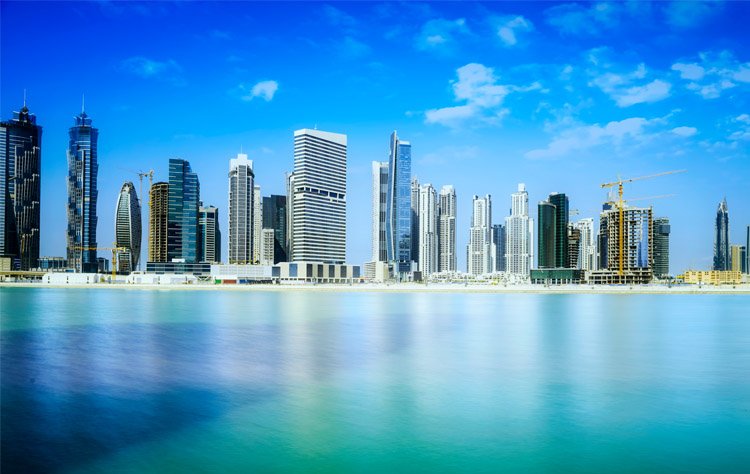 Known for its stunning architecture, Dubai has seen an unparalleled spike in real estate transactions since the end of 2020. It became one of the few global safe havens, resulting in a surge in international demand for real estate. Even its domestic demand has been soaring as its residents desire larger homes with better amenities that provide a greater sense of privacy and security. Furthermore, the improved laws for international investors, as well as residence programs, have also contributed to the increase in real estate investment. These variables together led to significant growth, with real estate transactions of Dh151.07 billion dirhams in 2021. But now, as we are halfway through the year 2022, this begs the question: should you jump the gun and invest in real estate property now? To answer that, let's first look into the factors that will influence the real estate sector in Dubai this year?
Two Key Real Estate Market Trends in Dubai
Before deciding on an excellent location to buy a property in Dubai, you must first pay heed to its real estate market trends. This will allow you to estimate how high rates will rise and how property demand will fluctuate over time. It also assists clients in making better judgments about where they want to invest and what type of property they want to pay money for. So, here are the two key trends that you must watch out for before investing in a property in Dubai.
Macro trends in Dubai Real Estate 
Dubai is no doubt growing fast. Its economic development has been exceptional in many ways. In recent years, the government has undertaken several measures and reforms, mostly targeted at bringing more foreign direct investment into the city. For instance, the 10-year visa which is also known as the golden visa was introduced by the government to provide individuals with long-term residency and to keep talented people in the country. In addition, the emirates also have pioneered reforms in business ownership by eliminating the need for a local sponsor to buy properties in Dubai. This further helped spur its economic growth. Besides this, its monumental shift to a Monday to Friday work week has also boosted the emirate's position in trade and transportation, as well as its role as a financial hub and tourism destination. In 2021, this reform stimulated the growth of real estate acquisitions, and it will continue to do so in 2022. In 2022, the global Gross Domestic Product is expected to expand by 4.2 percent, which is more than double the GDP calculated in 2021: 2.1 percent.
Micro Trends in Dubai Real Estate 
Dubai's excellent performance in the real estate market in 2021 has piqued the interest of property investors from all around the world. The market has outpaced other global property markets, topping Paris, London, New York, and Hong Kong. In fact, Dubai was placed third in the world in terms of residential capital growth in 2021, with a rate of 17%. In 2021, the most popular property purchases were villas, townhouses, and massive infrastructures, which financially strong people can afford. Both sectors had substantial growth in 2021, with relatively low levels of supply, growing demand from wealthy people relocating to Dubai, and occupants trading up into larger Covid-friendly living spaces.
The Bottom Line 
Looking ahead to 2022 and beyond, the Dubai real estate market is expected to maintain its upward trend and flourish in the coming years. It is set to attain tremendous economic growth buoyed by a steady influx of fresh capital and a cautious release of new supply by government and semi-government firms. Adding to this is the Expo 2020 and the opening of international borders which have been game-changers for the Dubai real estate market. And, given the UAE's solid economy and successful handling of the COVID-19 outbreak, wealthy investors are showing a lot of interest in buying real estate in the UAE, especially in Dubai. So, if you are still wondering if this is the best time to snap up the property in Dubai, the answer is simply yes. The real estate environment in Dubai is ripe for growth. So, when it comes to real estate investing, there's no time better than now.