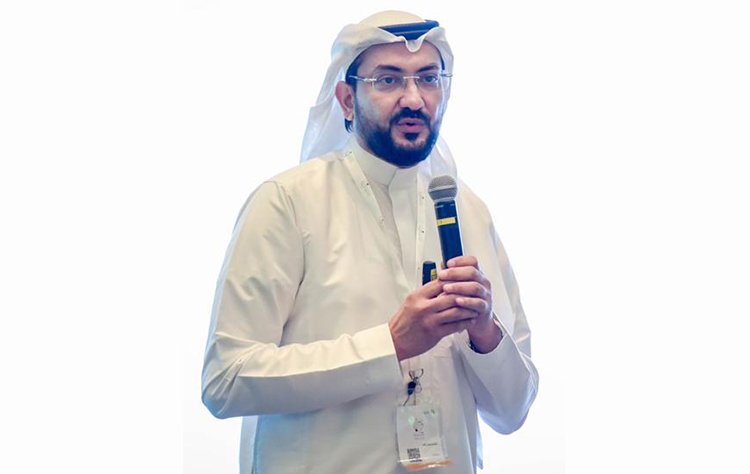 Dr. Basim Zafar, CEO, Experts Vision Consulting (EVC)
Every great success story starts with a vision. When a compelling vision meets with unwavering passion, ceaseless commitment, strategic actions, and continuous effort, great things happen. True business leaders create, articulate, and relentlessly drive a vision to completion to create a positive impact in people's lives. They are truly driven by a strong desire to contribute to the betterment of society and the growth of their nation. Such exemplary leaders firmly believe in making an impact through their ventures.
An epitome of such leadership is Dr. Basim Zafar, the CEO of Experts Vision Consulting (EVC) and an experienced executive and academic within the technology industry. An entrepreneur by design and a nationalist by intent, Dr. Zafar believes in the importance of work that is first and foremost in the interest of the nation, its progress, and prosperity.
"The nation is the most deserving of every bid, and from this point of view and as a part of giving back, I started working in the field of education with a desire to prepare a generation capable of innovation and creativity, then I moved to entrepreneurship, and established the company and chose the field of digital transformation to achieve the Kingdom's 2030 vision of transforming towards a digital state," Dr. Zafar asserts.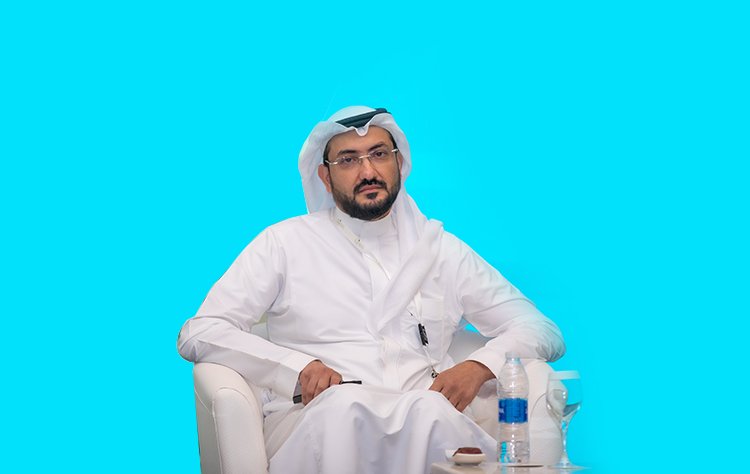 Delivering Digital and Innovative Consulting Services
Dr. Zafar is a visionary leader and consultant with an entrepreneurial passion for leading innovation from concept through post-product launch with clear directions to steer his business. He has a track record of more than 25 years of driving innovation and digital transformation across the Saudi government sector, ICT, and Smart Hajj Platform. Nurtured under the insightful leadership of Dr. Zafar, today Experts Vision Consulting (EVC) stands tall as a leading national company providing digital and innovative consulting services for change-makers to enable them to achieve their initiatives and visions for the future. Makkah Valley-based consultancy works with leading private enterprises in Saudi Arabia and beyond as well as government entities and offers a range of quality consultancy services to its clients to meet their needs, enhance their confidence and contribute to improving their quality of life. It all started when Dr. Zafar and his team noticed a deep gap between developing and implementing strategic plans. Thus, to bridge this gap by developing and implementing strategies at the hands of experts and turning the technical vision of clients into a tangible reality, EVC was born. Also, the lack of local companies that provide technical consultancy in the Kingdom was one of the main reasons for establishing the company.
EVC is dedicated to providing exceptional services in several fields including digital transformation, data, AI, smart cities, integrated enterprise solutions, and management of project offices and initiatives. When it comes to digital transformation, it focuses on technology and digital strategy, digital strategy roadmap, enterprise architecture, governance of technology, and IT service management. It also helps clients with smart city strategies and solutions, artificial intelligence solutions, internet of things solutions, big data and analysis, monitoring and control centers, geographic information systems, and digital twinning. In addition, it supports its clients in establishing, managing, and developing project management offices and building PPP Model.
Its integrated enterprise solutions involve project management systems, government resource management systems, enterprises data management, integration, and automation system, and enterprises information management. "We are a company with the determination to achieve positive change in everything we do and the ambition to be the best in providing consulting services because we not only provide our clients with advisory services for the problems they face, but we innovate and provide new ways to serve them and help them discover opportunities and change the status quo for a better future," adds Dr. Zafar.
Exhibiting Excellence in Leadership 
Dr. Zafar firmly believes that his vision and the fruits of his business success would enrich the country he cares deeply about. And these attributes, by themselves, would have been enough to mark him as an extraordinary figure. But, what truly set Dr. Zafar apart from the rest is his unmatchable leadership. "We live in an accelerating world, in which there are many changes, and this requires that the leader be distinguished by strength and flexibility to keep pace with him, so I like to describe my leadership style as combining creativity, innovation, and flexibility to improve work and continue to change the course of results for the better and inspire enthusiasm in the team," opines Dr. Zafar.
Sharing his views on success, he affirms, "I always used to say that success is in living contentedly, and in always relying on God in all matters, and continuing to give, and achieving this is in the will and sincerity of intention to God Almighty."
Passionate about Sustainable Business for Nation and Humanity
With a track record of digital transformation achievements, skills in innovation and entrepreneurship, and trusted experience in providing IT consulting in artificial intelligence, smart cities, IoT, and others, Dr.Zafar's objective is to create a better world that is more efficient, sustainable, and human-centered. Dr. Zafar is looking forward to building a prosperous and sustainable future. He is always trying to push the boundaries and then moving on to the next step to success. "I can see the light I know what we have to do, we have to go forward. I believe sincerely in the future of the 2030 vision because I believe in all of our youth's ambition and determination. We want to share with our nation and people a sense of pride and confidence in the youth and national capabilities. We have extraordinary vision and determination to achieve all of this," he concludes.