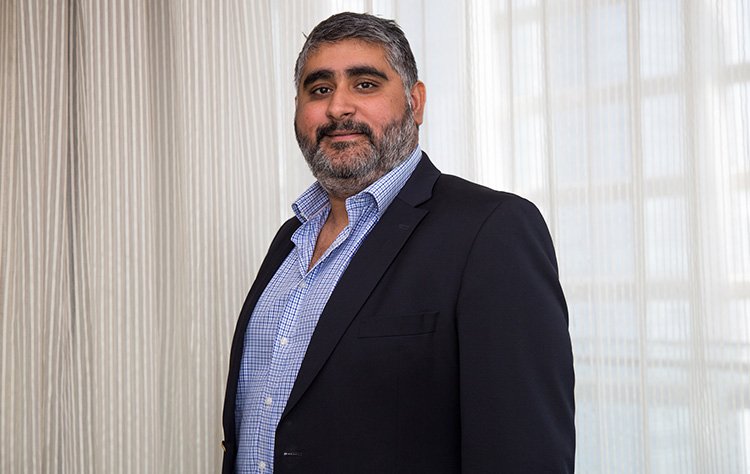 Vinayak Mahtani, Fonder & CEO, Bnbme Holiday Homes Rental LLC
Gulf Entrepreneur has got the opportunity to feature Vinayak Mahtani as the cover story for Gulf Entrepreneur to watch in 2022. We want to tell Vinayak's story to many more people with an intention to inspire readers, especially budding entrepreneurs and thus embolden the entrepreneurial spirit of the region.
This feature will talk about Vinayak's professional journey: challenges, failures, successes, leadership approach and the values he brings to people through your company. At Gulf Entrepreneur, we are encouraged by his leadership and we will continue to support him for his future success through our various programs.
Interview with Vinayak Mahtani (BNB HOLIDAY HOMES RENTAL LLC)
Please tell us about why you chose to become an entrepreneur. Briefly tell us more about the circumstances in your life when you made this decision to incept BNB HOLIDAY HOMES RENTAL LLC?
I am not sure why I chose to become an entrepreneur- it's the influence I had whilst growing up. From a very young age my father would take me to business meetings or visit our factories. There was never a line between work and home, it was in complete harmony. Our office was the ground floor of the Villa we lived in, in Germany. Holidays were often combined with factory or shops visits and his management team around, it all synced in very well.
Bnbme homes came about when we had an issue with a long term tenant in Dubai- being from the hospitality industry my wife and I decided to convert our beach apartment into a vacation rental. We earned nearly double of what the long term was paying us. That is where bnbme started from.
What is the USP of your BNB HOLIDAY HOMES RENTAL LLC? What makes your company different from your peers in the region?
We are a true Hospitality business- we approach every property with the mindset of the experience we can create for our guests rather than from a real estate mind set of worrying about the square footage of the property. Real Estate is a very transactional business where as Hospitality is all about the service.
Tell us about your company culture. What motivates your employees to come to work every day? How do you take care of your team?
Every one in our company is built around common core values- we live and die by these values. Whether it is employees, customers or suppliers we all have similar beliefs in our values.
WIN WIN
Make it Happen
Passion
Loyalty
All In
Strive for Growth
WOW
Everyone understand and lives by these values which makes us all aligned. We also have a structured KPI and reward system which allows team members to pace themselves at work judge their own performance. We work together as a family more than employees attending work.
How does your company help customers increase their income by leasing their homes? How do you create long-lasting relationship with customers?
Our company has expertise in the hospitality industry and, through various services, we make sure that the income generated for our customers can be upto 50% more in comparison to long-term rentals. Through the guest screening policy, we check the guests before their arrival. Unlike others, we don't have any sign-up charges or contractual obligations, which further ensures that the process is streamlined. We provide the customers with the facility of using their property hassle-free, as per their convenience and schedules, so that there are no discrepancies whatsoever. Everything is well planned by our team. Also, the property is well managed, marketed, and the profits are maximized by us so that there's an assurance of the higher than usual income that one can expect.
Over the years, we've built a long-lasting relationship with our customers. This has only been possible because of the various maintenance procedures that we've taken care of at our properties, the spick and span cleanliness that the customers are very fond of, and the memorable user experience that we create for them. We always make sure to go the extra mile to ensure that the consumers derive immense pleasure from their stay.
What kind of challenges did you hope to solve as you established your company?
When we first started we did not think of it as a business but a means to generate income of our asset and get to use it when we want as well. When our friends saw what we were doing they also wanted to be part of the pool. Over time this has grown and we realised that we are able to generate higher income for property owners with out them having to manage it them selves.
Coming back to you, what are your responsibilities as an entrepreneur briefly? What is your understanding of good leadership? Please share with us, what is your leadership style?
The responsibility of an entrepreneur I believe is to create more entrepreneurs. I like to believe my leadership style is to inspire my direct reports to one day want to run their own business and hopefully I will be able to invest in their businesses as well. If I have someone who has worked with me for 10 years and tomorrow wants to start his own company I would be the first person to invest- at the end of the day surely they have learned something over the past 10 years and maybe they can take it to a level I was not able to. I like to draw a picture and set a goal and then let me management team work together to hit that goal in their own ways. Remember we are all aligned on our core values which makes it a lot easier.
Here is a small but big question: What is success to you?
Success is when you go to bed at night with a smile on your face.  
In view of the future, what are you looking forward to as a person and an entrepreneur? What is something you are excited about?
Our business is scaling and I am pretty excited about that- we have recently added glamping as a by product and a supper club. Glamping has taken off well and the supper club has recently launched with a positive response.
Quick Facts
Founding Year of your company: April, 2018
Head Quarters: Dubai
Industry: Holiday Homes Rental
Clients:
Management Details:
Website:https://bnbmehomes.com/