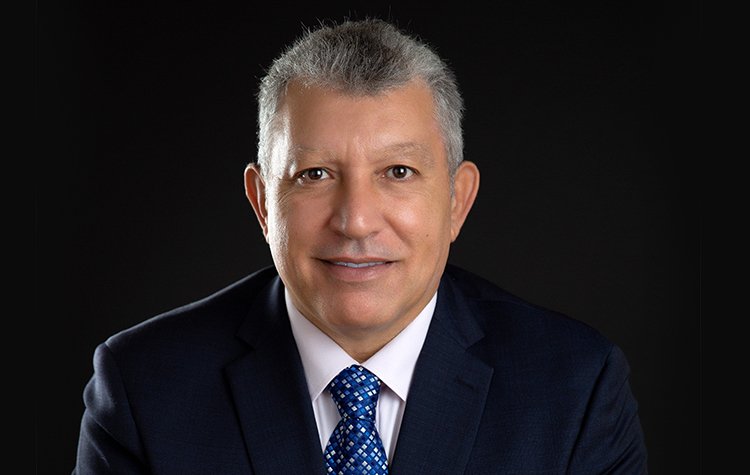 Walid Abed, General Manager, IMCC Investment L.L.C.
Achieving remarkable success in business and making a mark of yourself in the business world is not a piece of cake. One must have the tremendous determination and excellent business acumen to overcome all odds and achieve their goals. Many successful business leaders in the Gulf have transformed their reality through dedicated endeavours and also providing their employees with the opportunity to grow and learn effectively.
One such prominent business leader in Gulf, who is transforming the way how businesses are conducted while achieving the desired outcomes, is none other than Mr. Walid Abed, the General Manager at IMCC Investment L.L.C. IMCC Investment is a locally owned UAE services provider to the oil and gas industry. The company offers end-to-end differentiated fabricated and construction solutions for small, medium, and large-scale projects.
An Accomplished Visionary
Mr. Walid has over 30+ years of diversified leadership experiences in the top-tier International Oil & Gas Fortune 100 service companies, where he has led different roles from operation to support functions before IMCC. He is a visionary leader who holds a BSc degree in Mechanical Engineering from Ain Shames University, a Post Graduate MBA degree from the University of Strathclyde, and has completed multiple international Business Leadership programs. 
Throughout his journey, Mr. Walid has learned a lot of lessons. He says, "The main lesson learned to achieve any strategical goal, is dedication, persistence, along with the ability to examine relevant challenges from different perspectives while taking calculated risks within the evolving work dynamics. This is the key to create a recognizable impact and achieving the desired objectives." 
According to Mr. Walid, the process of taking over the leadership of an organization, one can be challenged by the inherited organization culture and structure that could imbed the required growth and the diversification of services offering. During his journey, Mr. Walid has realized that these challenges require immense repetitive work to change the culture and transform the organization blueprint to foster the required growth.
Overcoming Challenges and Road Blocks
The inception of the IMCC goes in 1972 when the company went through multiple acquisitions and divestitures before it became an IMCC Investment L.L.C in 2018 as a holding company of other multiple operating companies that work under its jurisdiction. Since Walid was appointed late 2020, the challenge he faced was to restore the company's position within the EPC business domain and build the required capabilities to serve the O&G with diversified offerings including the mega construction EPC projects.
During the past few years, the company faced significant challenges, whereby at the macro level, the decline of Oil prices had added pressure by never-ending delays in awarding mega EPC projects, and while at the micro levels whereby sustaining the company existence over and after the pandemic both have represent a hindering to the going concern of the company, and as Einstein say's "it is a sanity to keep doing the same things and expect different results" hence the need for a creating a new vision with clear strategic objectives and actions was deemed required. For that "we have examined the short/mid term years ahead of us whilst considering possible scenarios and eventualities, defined our strategic targets, identified core competencies and capabilities and gaps, defined pathways to achieve the target and with that we have reformed IMCC's strategic objectives and offerings" asserts Mr. Walid.
The combination of IMCC's competent human capital asset coupled with state of the industry art technology capabilities that are local, regional, and globally accredited and certified by international industry bodies, gives them an edge to offer clients unparallel services portfolios that meet the majority of any client technical requirements.
An Ideal Leader
According to Mr. Walid, an entrepreneur is the one who considers new ideas, tries new ventures or new business domains, and never gives up and with persistence, ultimately, one shall succeed. He also believes that a good leader listens to and appreciates others' opinions, encourages them to participate in decision making while allowing the space to have new ideas. The prominent leader goes on to add that it is important to communicate the goals clearly and objectives while creating a sense of ownership of the same within the team. It is also important for a leader to treat people the way one wanted to be treated oneself, appreciate people who have different capabilities, and enable & provide an adequate environment for their team to achieve their duties.
He adds, "My style is relentlessly pursuing the targets once defined for achievement, delegate, and normally surround myself with people that I trust."
Marching Ahead
Mr. Walid believes that success at work is achieving a recognizable positive impact on either a soft measure, such as retaining happy employees/clients/stakeholders or a hard measure, such as achieving/exceeding target financial figures and statements. He concludes by saying, "I will continue my IMCC journey until it becomes a successful, iconic organization within its industry domain."