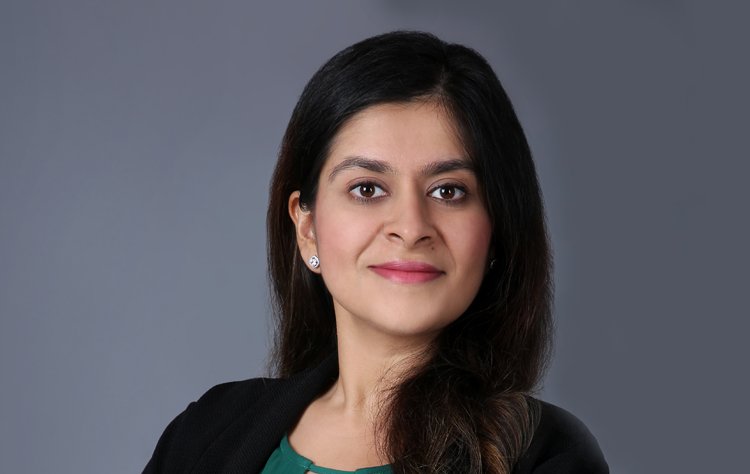 Maina Khiani, Founder, 111 Events Dubai
Challenges are part and parcel of life. We all come across hitches and obstacles in life at one point or another. But while most of us sit back and whine about our teething troubles, some enjoy challenges and turn their tough time into big wins. Every leader in the business world faces challenges and situations that test their patience, skills, and mindset. But the way they tackle the difficulties is what separates great leaders from the run-of-the-mill ones.True leaders learn from their stumbles. Rather than seeing challenges as an obstacle, they see them as an opportunity and dare to go big and inspire others to dare even bigger. Having an insatiable appetite for new challenges, one exemplary leader who has set a benchmark in the event services ector with her unwavering dedication, resilience, and perseverance is Maina Khiani, the founder & CEO of 111 Events Dubai.
Since her childhood, Maina always enjoyed challenges. From monitoring a whole classroom full of noise, leading March past troupes, to enacting different genres of dramas, topping the class and being selected as the Head Girl of her school Maina always made the best of any challenging situation thrown at her.She enjoys breaking down the problem, finding solutions, being creative, and dealing with the unknown.
Delivering Exceptional Event Experience
After graduating from Amity University, Maina commenced her journey in the event service industry. With her go-getter attitude, she kept moving forward, embracing challenges along her way to reach where she is today. Skilled in event management, design concept, and brand communications, today, she is renowned as a leading event marketing specialist with a demonstrated history of working in the events services industry. Leveraging her skills and extensive experience in the industry, Maina started 111 Events Dubai, a fast-growing start-up dedicated to designing and producing creative event strategies to help clients achieve their NEXT business objective. "111 Events Dubai dives into its clients' objectives from where we stem into creative solutions and strategies – be it events in the virtual world or realworld, conferences, fashion shows, or marketing activations, we seamlessly bring together unique experiences at each touchpoint that leaves a lasting impression! We aim to leave a smile on every attendee's face," asserts Maina. 
Steering the Success of the Organization
Under the insightful leadership of Maina, 111 Events Dubai is now gearing up to attain unmatchable growth and success. With its in-depth knowledge and expertise and unwavering commitment to customer satisfaction, the new startup with 3 months into business has been able to earn the strong trust of its clients and partners. "Building a support system is very critical to our growth and operations and we are heavily focused on finding like-minded businesses to work with. Our strong work ethics help us maintain standards in the conduct of our business," opines Maina.
"Being transparent, proactive, responsible, accountable, reliable, and dedicated is what keeps us going. Be it the NEXT decision, the NEXT project, the NEXT idea these ethics help us all through in making the NEXT happen at 111 Events Dubai," she adds.
Success Is the Strongest Motivation to Push to the NEXT
Every successful leader has their own definition of success. For Maina, every task that is done with perseverance and passion is a success. "The celebration of success to me is in the achievement of trying, learning, and experiencing a new way of doing something that worked. For me, success is the strongest motivation to push to the NEXT, while I treat failure in a similar light. Afterall, they represent two sides of the same coin! The point is moving forward," affirms Maina.
The avid entrepreneur believes that leadership is not about glorious crowning acts. Rather, it's about keeping your team motivated and inspired to do their best to achieve a common goal. According to Maina, strategic thinking and innovation are the two most important qualities that a leader should have. He also emphasizes on building trust, being kind, delivering messages constructively with sensitivity, and creating a caring culture that helps everyone perform better.
The Growth Way Forward
With its impeccable service and client-centric approach, 111 Events Dubaihas undoubtedly become one of the best experience-driven event service providers in the UAE in no time. The company understands the current market scenario much better than any other competitors in the market. Forging ahead, it looks forward to coming up with some exciting new-age concepts for its clients across industries and making it a completely hassle-free enjoyable collaboration. "Be it today or 10 years down, I will always continue to look forward to the latest inventions and the idea of reinventing the already invented," concludes Maina.