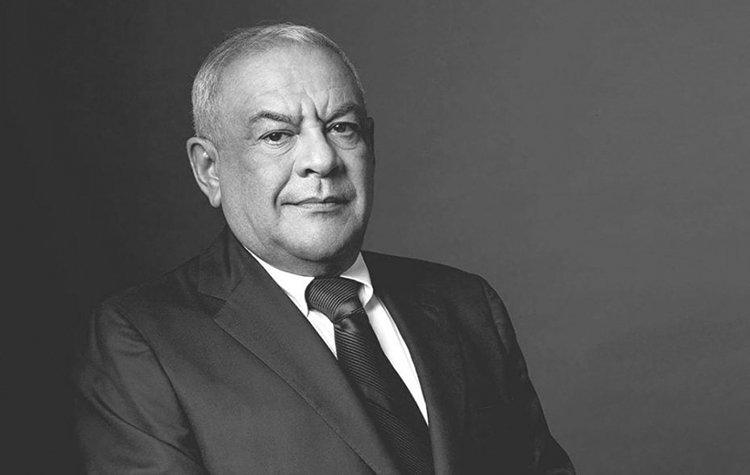 Kutayba Y. Alghanim, Chairman, Alghanim Industries
"The greatest legacy one can pass on to one's children and grandchildren is not money but rather a legacy of character and faith." This quote from Bill Graham holds true for Kutayba Y. Alghanim. Though the Alhanim industry was passed on to Kutayba Y. Alghanim by his father, Kutayba's selfless character, dedication, and sacrifices helped the company reach new heights.
Kutayba Alghanim is the chairman of Alghanim Industries and has played a pivotal role in the development of the company. Under Kutayba's leadership and guidance, Alghanim Industries has transformed itself from a regional player into an innovative, modern corporation with an intense competitive focus on global best practices and world-class talent that continues to raise the bar for businesses throughout the region.
As the chairman of the company, Kutayba is deeply involved in setting the vision and the strategy of the company, ensuring that it continues on a trajectory of growth and prosperity.
Family Legacy 
Kutayba Alghanim's father, Yusuf Alghanum, and grandfather, Ahmed Alghanim, were the ones who laid the foundation for the success of Alghanim Industries. His grandfather, Ahmed Alghanim, initially specialized as a pearl merchant and later built and grew a successful pearl diving business. As time passed, Ahmed Alghanim found new business opportunities and prospered in all of them.
Early in the 1930s, Kutayba's father, Yusuf Alghanim, took over the family business and ran it with a strong hand for the next 40 years. Under his direction, the firm that would later become Alghanim Industries grew to become one of Kuwait's largest employers and developed a reputation for high-quality goods and customer service that has lasted to this day.
The journey of Alghanim in the business world began with his appointment as the Executive Chairman of Alghanim Industries in 2000. At the time, Alghanim was faced with the challenge of leading a company that was at a crossroads, and he was determined to steer it in a new direction. With his unwavering determination and innovative approach, Alghanim quickly set to work, quickly establishing a clear vision and growth strategy for the company.
Early Life 
Kutayba Alghanim grew up in Kuwait, where he spent most of his childhood. He did part of his education in the United Kingdom, where he attended Gordonstoun in Scotland.
Kutayba attended the University of California, Berkeley, in the 1960s. According to him, the time spent at the university was profound and impactful, as his experience there influenced his views on business and education.
Kutayba returned to Kuwait in 1970, and his first experience was an entrepreneurial venture in high-end furniture retailing. Kutayba financed the business personally and launched a store called "Al-Dar", which changed the entire game for him as it raised the bar for quality products and services in Kuwait and set new standards for the region.
Yusuf Alghanim recognized the potential his son had in the business world, and when the time came, Yusuf Alghanim asked his son Kutayba to help with an urgent liquidity crisis facing the family business. Kutayba rose to the challenge and used unconventional approaches to secure lines of credit and additional financing that not only solved the immediate liquidity crisis but also helped grow sales significantly. Due to these successes, Kutayba's father was finally persuaded to name him managing director of Yusuf A. Alghanim & Sons W.L.L. in 1971.
Kutayba Alghanim's Mindset for Success 
Kutayba Alghanim took over the business from his father and set about modernizing and introducing contemporary business culture. Instead of relying on people they knew and trusted, he hired professional management and put in place a financial management system to replace manual processes. He also motivated people to give feedback and constructive criticism for the development of the company. He also asked the employees to join in and share ideas about the business. As a result, the company was professionally managed and went from being a family-run business to becoming Alghanim Industries. He also added new divisions to the company in order to diversify it and expand into new markets.
One of the key factors in Alghanim's success has been his ability to identify and capitalize on business opportunities. He is known for his innovative and forward-thinking approach to business and his ability to identify new trends and opportunities and capitalize on them before anybody else can. This has helped him to establish a reputation as a visionary leader and successful entrepreneur and has contributed to his success at Alghanim Industries.
In addition to his business accomplishments, Alghanim is also well known for his exceptional leadership skills. He is a highly effective manager and a leader, and he is known for his ability to motivate and inspire his team to achieve great things. He is also a strong advocate for innovation and progress, and he is dedicated to promoting the advancement of technology and business in the region. His leadership skills and his commitment to innovation have helped to establish him as a role model for entrepreneurs and business leaders and have earned him the respect and admiration of his peers and colleagues.
Optimistic Towards Future 
As the chairman and the go-to person of Alghanim Industries, Kutayba is the chief architect in setting the vision and growth strategy of one of the region's largest, privately owned companies. Although Kutayba is pleased with the significant contribution and development that the Alghanim industries have made, he thinks that Kuwait and the region's greatest resource is its people, and that education is the way to secure their future. Kutayba's vision for Kuwait is to provide quality education, and he sincerely believes that quality education will aid Kuwait in creating a society that is sustainable and no longer dependent on oil as the main source of economic prosperity.
Kutayba has personally experienced the power of ideas and witnessed what an educated workforce can achieve at Alghanim Industry. He is dedicated to fostering educational opportunities that will promote innovation and help Kuwait produce exceptional local talent to manage businesses, expand into new fields of endeavor, and diversify the economy away from being solely dependent on hydrocarbons.