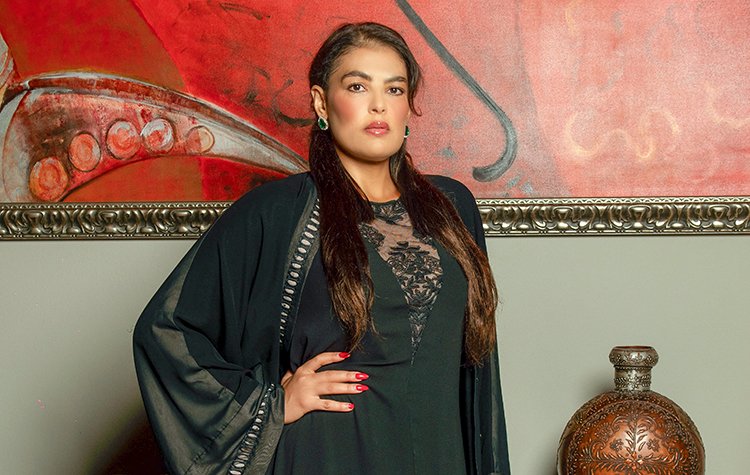 Ines Abel, CEO & Founder, Luxury Hospitality Consulting
In the vibrant world of entrepreneurship, where success stories are carved through determination, strategic thinking, and an unyielding passion for one's vision, women entrepreneurs have set a new benchmark of excellence, order, and dignity. But only a chosen few have the grace and the power to lead the race and leave an indelible impact in the storm-tossed ocean of entrepreneurship.
From gracing the corridors of top-tier luxury hotels to founding her dream boutique agency Luxury Hospitality Consulting LLC, Ines Abel's journey unravels an inspiring tale of a woman's indomitable power in crafting excellence in the world of business. The Founder and Managing Director of Luxury Hospitality Consulting LLC, Ines Abel stands as an epitome of courage, strength, and audacity who defied boundaries, dared to break the glass ceilings of gender prototypes, and created a diaspora in business as dynamic as the Luxury Hospitality.
Transitioning from a career in top international luxury hotels to founding her consultancy across top cities Monaco, Doha and Paris, Luxury Hospitality Consulting LLC, Abel's tale of ascendency marks the natural evolution of her entrepreneurial genius. With an illustrious portfolio of handling diverse profiles encompassing Premium Franchises, Asset/Real Estate and Hospitality Investments, and Special Projects, Ines envisioned a future where her expertise would be the foundation of a legacy. Driven by an unrelenting passion and unflagging determination to achieve the loftiest ambition, Ines took the leap of faith and contrived The Pearl of the Gulf, the first manuscript of her company's mission, in 2011. Her brainchild, Luxury Hospitality Consulting LLC, isn't just an agency; it's a testament to her dynamic vision and unshakable ambition. Reflecting on her bold strides in business, Ines says, "I had the vision and I am an ambitious woman, so working for myself after all my experiences, it was a natural step". This signified the beginning of an audacious plan fraught with challenges, adorned with successes.
In 2016, Ines' dream translated into reality, and Luxury Hospitality Consulting was founded. Started as an international private agency, her organization emerged as a beacon of unflinching trust and commitment catering to three core areas of business: Premium Franchises, Asset and Real Estate Hospitality Investments, and Special Projects. Inspired by Qatar's ambition to excel in various sectors, the consultancy's vision seamlessly aligns with the nation's aspirations in sports, tourism, business, and investment projects, meanwhile developing her own agency.
This isn't all. She also helps young startups to fulfil their dreams as well, as she accompanied those start up entrepreneur to find private investors and develop their activities (emerging technology, designer or sports projects) she signed 5 exclusive mandates beginning of September 2023 with those well-known start up entrepreneurs.
Strategies That Transcend Competition
Even a brilliant idea collapses due to a flawed business strategy. So, a profound business strategy happens to be every entrepreneur's ace in the hole. At the helm of Luxury Hospitality Consulting, Ines Abel employs astute business strategies that prioritize client success and satisfaction. By collaborating with the dominant players in the realm of hotel investments and real estate, the entrepreneur brings to the table a wide array of world-class services and solutions, which allows her to stay ahead of the ever-bulging competitive landscape.
"We are working with key players in the industry of hotel investments and real estate, offering unique services that benefit clients in terms of quality and achievement," Ines Abel explains. Aligning with the brands, investors, private equity firms, and groups that aspire to establish their franchises in Qatar and the wider region, her agency thrives on developing synergies and fostering business growth in the ever-growing landscape of Saudi Arabia (KSA) and DUBAI .
Leadership that Redefines Norms
The career trajectory of Ines Abel has been enlightened by her abiding respect towards a set of core values, which played an integral role in shaping her journey as a business leader. Her lifelong dedication to constant learning, disciplined vision, and commitment to fostering values distinguishes her as an extraordinary human being and forms the basis of her exquisite leadership style. "We want to inspire values first because, in this world of strong competition, reputation is more important than money," she asserts. Her leadership qualities are interwoven with dedication, passion, and a fusion of tradition and modernity. The agency's ethos is built on principles like dedication, tradition, uniqueness, sincerity, and exclusivity. These values guide Luxury Hospitality Consulting in crafting experiences that exceed client expectations while upholding cultural heritage and contemporary lifestyles.
Pioneering Impact on the Hospitality Industry
Looking ahead, Ines Abel's aspirations for Luxury Hospitality Consulting are as resplendent as her journey. She imagines her company as one of the world's preeminent niche agencies, making a lasting impact on generations to come. However, her vision transcends business success; it extends to empowering the new generation of entrepreneurs. With a focus on fostering the entrepreneurial spirit, Ines strives to inspire the new generation to embark on their journeys fearlessly. "She needs to believe that she can achieve anything she wants, as long as she is choosing her battle," Ines passionately affirms.
A Glimpse into Success
Ines Abel's journey is marked by significant achievements that underscore her prowess as a woman entrepreneur. The agency is constantly evolving, exemplified by Ines's attendance at key events like AHIC+ FHS 2023 ABUDHABI, showcasing her commitment to continuous learning and growth. This year alone, she secured two premium franchise deals in the Food and beverage sector from France to Qatar. Irresistible in her venture, Ines holds the exclusive mandate to distribute a brand-new energy drink for the Middle East. In the realm of sports and entertainment, she secured the exclusive right to present SPORTEL MONACO for the Middle East, highlighting her agency's reach and impact. Moreover, she is leading the transformation of an old building into a luxury boutique hotel in Mykonos, collaborating with renowned brands like Loro Piana for interior design. Also, she has also been lauded by the best boutique agency by World luxury awards for her invaluable contributions to the industry.
Beyond Business: A Message from Ines Abel
Ines Abel's journey from luxury hotels to entrepreneurial triumph serves as an awe-inspiring narrative that resonates with every woman seeking to break free from her microcosmic world. Her story exemplifies the essence of entrepreneurship – the audacity to dream, the courage to act, and the relentless pursuit of creating a legacy of excellence.
As the force behind Luxury Hospitality Consulting, Ines emphasizes the agency's alignment with Qatar's 2030 vision. Collaborating with international cities, the agency aims to elevate service standards, bring forth new projects, and seize strategic opportunities. By understanding the needs of current and future generations, Ines and her agency are poised to leave an indelible mark on the industry.
Ines Abel's story stands as an embodiment of tenacity, courage, and innovation. Her journey serves as a calling to every woman to embark on their journeys of self-discovery, growth, and empowerment. Ines Abel's legacy is not just about building businesses; it is about breaking boundaries and redefining possibilities.