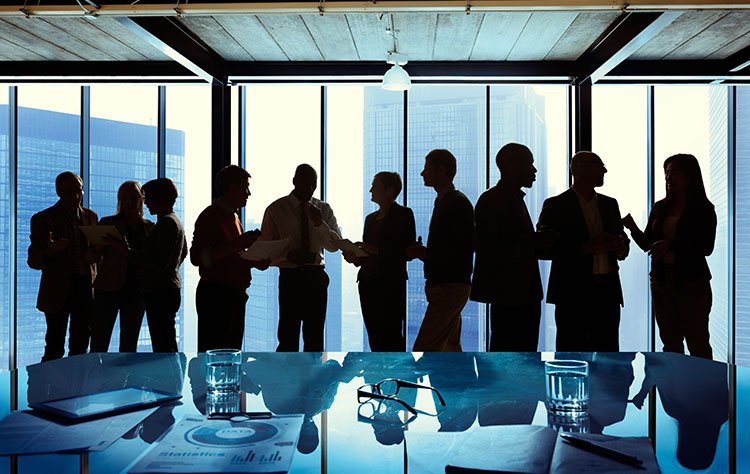 Do you understand the importance and the connection between communication and leadership? Expectations of growth, motivation, and a collaborative environment are essential ingredients to form an engaged team and build an organizational culture capable of attracting and retaining your talents. But there is one thing that can eliminate these ingredients from a team: the lack of communication.
Peter Drucker, the "father" of modern management, already said: 60% of administrative problems are caused by ineffective communication. And, you must have heard or even experienced some situation in which the lack of communication was identified as the villain and the cause of the problem.
Within teams, communication must always be transparent and assertive. The objective behind effective communication is to help you develop your professional career, generate bonds, and above all to inspire confidence. Thus, how to build trusting relationships and a sense of collectivity without good communication? Practically impossible. Right?
That is why the leader has a crucial role: after all, it is up to the leadership to mediate these constructions and still positively influence their team, and this can only be done through communication.
Chractesristics of a leader in relation to communication
Have Self-confidence
First of all, people trust leaders – and that is one of the reasons that they are in their positions, whether they are corporate, political, ideological leaders, or whatever. Therefore, a characteristic of a good leader is to have confidence and let it show. Speaking specifically of the corporate environment, the image that a team leader must convey is that he, at the very least, knows what he is doing and is good at it.
And, that is why communication and leadership go hand in hand, there is no point in knowing how to do it if you do not have enough self-confidence to demonstrate that you know. All without exaggeration, of course. Nobody likes people who brag too much, you need to have balance. But false modesty is also reprehensible. If you know, show that you know – and even more – that you are willing to help your followers to learn as well.
Make the goals and expections clear to the team
In a survey conducted by The Predictive Index, 60% of professionals who rated their managers as poor pointed out the inability to communicate clear expectations and goals as their main negative characteristic. The first step towards effective communication between leader and team member is to make expectations clear from the first moment. Explain what, why, and how to do it, so that the employee knows what the expected results are and what sets up a good job and a successful delivery. Present individual, area, and company goals, so that everyone understands how your work contributes to the organization's larger goals. It is also important to monitor the evolution of these goals periodically, in individual and team meetings, presenting the results achieved.
Make sure people understand your requests
Whenever you give a new responsibility or make a request to a collaborator, do it as clearly as possible, providing details on the matter. Then, make sure that the professional has correctly understood the instructions.
If you feel the need, confirm: "Do you understand what you need to do? So, tell me: what do you need to do? " And let the contributor share their own interpretation. In such cases, it is always better to ensure that the message was delivered correctly than to have rework ahead – which is likely to generate frustration for both sides.
Clarity and objectivity
This last characteristic must be common not only to leaders but to everyone who works in the organization. It is necessary to have clarity and objectivity when communicating to avoid misunderstandings and, consequently, discomfort due to wrong messages.
For the leader, it is doubly important to have clarity, that is, to speak to everyone on the team to understand and without leaving room for misinterpretation. Objectivity is equally necessary for this context. Imagine just a leader using metaphors and difficult words, speaking subjectively. It causes discomfort. This is not to say that leadership is similar to communicating impersonally. Managing a team requires a "game of the gut" to deal with the most varied situations and, for this, the leader must know well everyone he leads. However, when sending a message, objectivity is essential.
Conclusion
In short, a company that thrives has leaders and employees who communicate effectively. It is the company's role to create an organizational culture that encourages teamwork and communication between employees, so it is possible to solve small problems before they take on large proportions that are difficult to solve