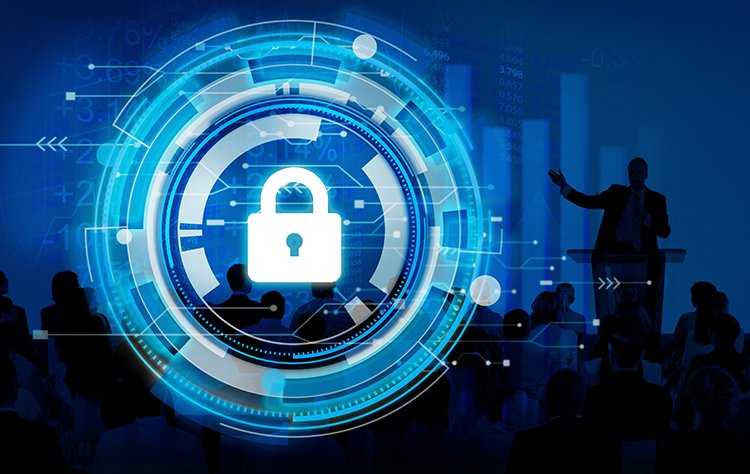 With the current health crisis of COVID-19, many companies have had to adopt teleworking to march forced to continue operating. However, many of them have not had time to worry about privacy and security risks in telecommuting.
As teleworking becomes more widespread, data security becomes more of a concern, from employees using unsecured Wi-Fi networks to workers who carry confidential documents with them. Remote working has added additional levels of security considerations for businesses and their data. Both company managers and employees must accept their responsibility to protect the company information. Making a few simple decisions to maintain "good cyber hygiene" can help limit the chances of a security breach.
So, here are some simple steps that can help the employee maintain a good level of cyber security while working from home are:
Choose your passwords well
This is one of the relatively easiest tasks out there on how to protect your data. However, many people do not pay attention to this precaution. People always choose passwords that are related to important dates, phone numbers, among other options that are considered weak. Besides, they often enter the same password for multiple accounts. Soon, if an attacker finds it, they will have access to all your data.
Therefore, the most accurate thing to do is to create a strong password. For this, it is recommendable to use more than 7 characters, alternating letters, symbols, and numbers. Another tip is to switch upper and lower case letters. Also, dates of birth, marriage, or other numbers close to you should not be used.
Besides, changing passwords periodically, making access to your data even more difficult. And, never forget to log off any website, app, or social network you visit. It is essential to create passwords even on compressed files stored in the cloud.
Pay attention to attachments in emails and links to websites
Unfortunately, this is a good time for cybercriminals, leading people to click on links that install ransomware or other malware on their systems. Using health-related information, refunds for canceled events, or other notifications, as cover cybercriminals aim to install malware whenever possible. So take the time to check your email addresses and make sure they come from a trusted source. Check the links on any website carefully before clicking, and don't open attachments if you're unsure of the source.
Remember that no one is safe from cybercrime, as even the US Department of Health and Human Services was hit by an invasion that led to the distribution of misinformation. We are living through difficult and stressful times, so check everything before clicking.
Install two-factor authentication
This two-factor authentication method validates the user attempting to access the system or account, which adds a level of security. After entering your username and password, you receive a numeric code by email or text message, which changes every few seconds to prevent third-party access. You must then enter this code to be able to access the system or account.
This extra level of security is useful for working remotely, especially when using apps like Slack, Basecamp, and Dropbox. Typical two-factor authentication tools used by businesses are RSA SecurID and Okta Single Sign-On (SSO).
Attention to phising
As phishing is already discussed, it is one of the most common cyber threats, often taking the form of an email asking for personal information, embedding fake links, or attaching a virus. Workers should be on the lookout for such emails as the sender may look like someone they know and should never share their personal information in an email or open attachments if they are not expecting them.
Make sure you have a backup of your data
While working from home, it is essential to verify that your cybersecurity and backup services are up to date and working well on your home devices. Contact your IT department to check the status of your system. Even those who work for companies that adopt the BYOD (Bring Your Device) culture must verify that the security and data protection services are working. Also, check when your devices were last backed up. Test whether you can access your data backups to recover them if necessary, as it is time to make sure they are completely secure.
Use encryption software
Enabling encryption is a more drastic measure to ensure that data stored on the computer is not read even if the equipment is stolen. On MacBook, make sure FileVault is active in the Security and Privacy menu of the settings. On the PC, access the "Device encryption" option in the "Update and Security" menu if it is Windows 10, or search for " Bit Locker " in older versions, such as Windows 7.
It is essential to remember that encryption impacts computer performance. Regardless of the operating system, activate the feature only if the machine has plenty of processing power to handle file encoding.
Conclusion
This sudden transition to large-scale remote work has put companies around the world in a difficult situation. However, this also has a silver lining: Businesses can now test their administrative and technological capabilities to examine and discover new opportunities in remote work models.