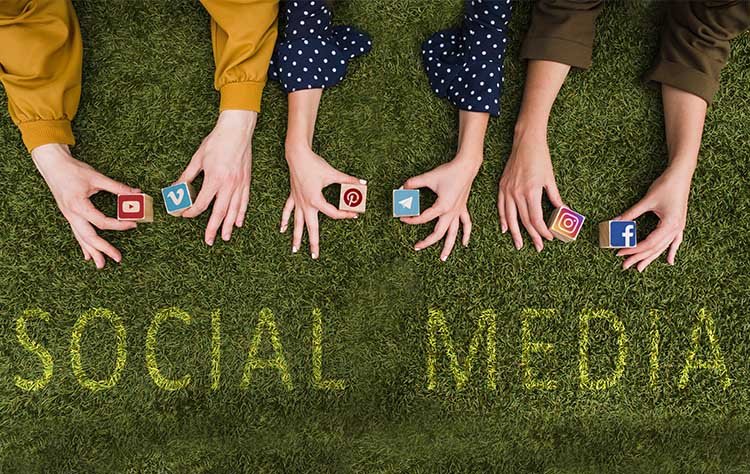 Marketing has always laid its focus on the platform where the target audience spends most of their time. Before social media, television and radio advertisements, magazines, and newspapers dominated the world of advertisements and the marketing industry was based on understanding and producing content that worked for these platforms.
These platforms were highly paid in nature and therefore allowed for very little space for new players. They could neither afford the space in magazines and newspapers nor the frequency on television or radio to be able to make some real impact as compared to the more established companies. Only a few managed to gain some ground amidst the monopoly of the bigger players. This system proved to be inhibitory to the entire concept of entrepreneurship.
The advent of social media was therefore a boon in disguise for the smaller businesses and those starting out. As social media became the hotspot for connecting with people, sharing information and news as well as a source of entertainment, a greater number of people started getting delusional with the conventional platforms of television and newspaper and spending greater amount of their time on Facebook, Twitter and Instagram.
Today, approximately 4.48 billion people which amounts to 57% of the world's population are actively present on some or the other social platform. A recent Forbes research revealed that about 78% of the people today are influenced by a company's social media in their purchasing decisions. Social media changed the entire marketing landscape by providing an equal platform for all businesses, big or small to market their products. It also fuelled creative competition among companies to come up with the catchiest taglines, product descriptions and story-telling to lure in consumers.
Social media has also become a fertile ground for experimentation and the coming up of new methods of advertising, the most recent being influencer marketing where people have built their entire career by creating content to inform audiences about new products, and as the name suggests, act as an influencing agent.
Small businesses, especially start-ups have gained tremendously from the democratising effect of social media in the digital marketing industry. Although great inequalities still exist in terms of reaching an audience base that the bigger companies can, the scenario is a lot better from the era of paid advertisements as the only retort. It has also allowed businesses to reach their target audience directly instead of wasting their efforts and resources on wide platforms and hoping to hit the bull's eye.
This has been made possible by these four essential aspects of social media marketing that lacked earlier.
The intervention of data- Social Media has given great access to data on customer behaviour and preferences, and therefore a chance for businesses to understand their consumers as well as their products better. The era of guessing is over and businesses invest in a well-planned strategy for their digital marketing.
Set, track and achieve marketing objectives- Social media has provided the platform as well as the tools to not only set new goals for marketing, but track their progress and success or failure, enabling brands to take their brand-identity to customers in the most creative of ways.
A global reach- This is perhaps an advantage that stands out the most. Social media has provided a global platform and the availability of multiple logistics companies have enabled even the smallest of businesses to ship world-wide.
Getting in touch with customer opinion- Knowing customer opinion, grievances and addressing them has been made a lot easier with social media. Replying in DMs, or in the comments section has increasingly become normal and made it easier for companies to maintain customer relations.