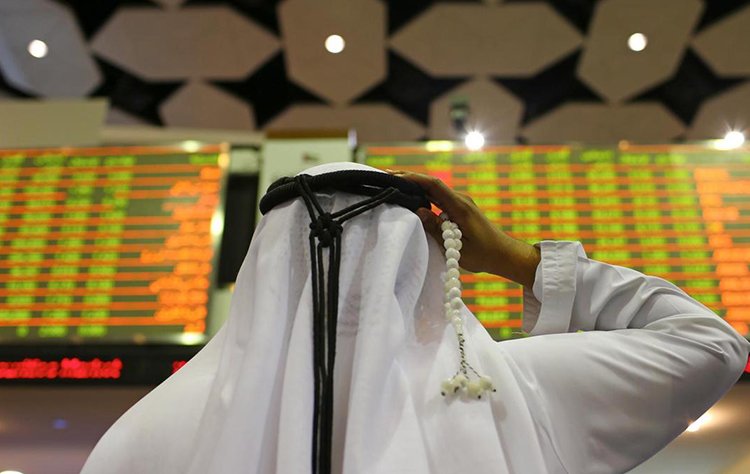 The Dubai financial market launches its comprehensive "DFM Smart Services App". It is a new step that enhances its leadership in the field of digital transformation, in the strategy of "smart exchange" that has achieved qualitative shifts in methods of providing services in the financial markets sector. It is an innovative and smart service directed to all categories of dealers in the market, including investors, brokerage companies, listed companies, and others.
This new application brings together the advantages of both the DFM App and the DFM Services App. It was developed to provide the advantages of the two applications as well as several other new features through sophisticated design, allowing customers to follow up on their investments in one application. Besides, the completion of their transactions in the Dubai Financial Market easily can also be tracked through the same application.
The other new features of the application include a centralized watch list of trading follow-up, stock price indicators, and real-time market data alerts, company disclosures, and fundamental and technical analysis. Besides, market participants can also track their transactions, disclose their cash dividends, and control the uses of the iVESTOR card by setting specific controls for use. Moreover, this app also provides seamless communication with customer service in the Dubai Financial Market to submit and follow-up requests for investor services in the market.
EssaKazim, Chairman of the Board of Directors, Dubai Financial Market said: "The new integrated application enhances the position of the leading Dubai Financial Market at the regional level in terms of providing smart services through various innovative channels to better serve the requirements of market participants." Further, he adds, "since it was inaugurated in the year 2000, the smart platform has always been devoted to providing market participants with smart and innovative platforms that cater to the requirements of its large and diversified investor base of more than 845,000 investors."
The market is based on the efforts on the insight and renewed vision of Sheikh Mohammed bin Rashid Al Maktoum, Vice President of the State, Prime Minister and Ruler of Dubai. This app is regarding the continuous development, innovation, and expansion of providing services through the easiest and most effective way using smart channels. Regarding this app, Sheikh Mohammed bin Rashid Al Maktoum, said, "This vision towards the "smart exchange" strategy is to make market services accessible to investors whenever they want and wherever they are."
Further, EssaKazim added: "The strategy of the" smart stock exchange "has proven to be very effective over the past years, and this event was manifested in its clearest images during the past few weeks." Kazim ended with the note that the DFM's electronic platforms for investor and smartphone applications are increasingly popular with customers, and these platforms currently include more than 120,000 users.
The most prominent advantages of the new application are it set alerts for instant trading data and follow up on the disclosures according to the trading code of each company