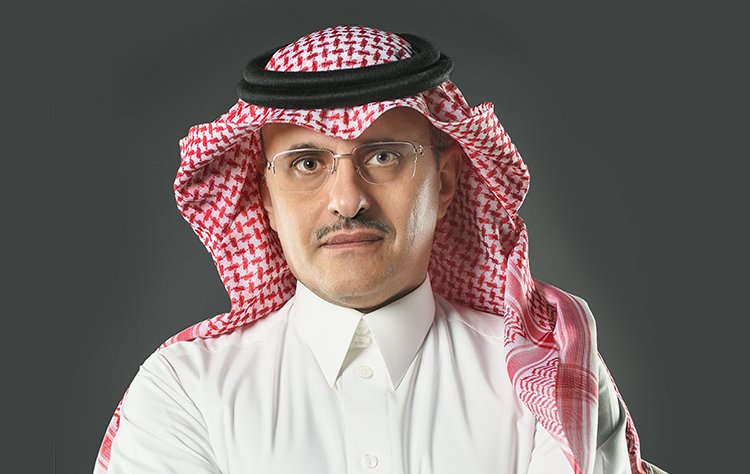 Abdulaziz Alsheikh, Founder & CEO, Spectropharma
Who among us does not aspire to live a life that could have a purpose; where our dreams could be counted, our voice may be heard, and our stories may create an impact? But, in reality, most of us prefer to slip into a life of convenience where we merely follow a cycle of work, eat, sleep and repeat. But the one who always loves to think out-of-box and garner his passion and energy towards charting out a new path for himself is unmistakably the trendsetter. Abdulaziz Alsheikh, the founder-CEO of Spectropharma, is one such man who dared to sail beyond the horizon and explore the hidden treasures which created a revolution in the history of pharmaceutical business.
Inspirations can come from any corner but the real credit lies in converting them into some tangible action. Abdulaziz Alsheikh at a very tender age was greatly motivated by the idea of creating something unique that never existed. The quote that sparked in him the desire to stay ahead of the curve and become an entrepreneur is, as he said, "Some men see things as they are and say why – I dream things that never were and say why not." This impelled him to quit his secure and respectable job as a chemical engineer in the Ministry of Defence and pursue MBA. At this time, he was hired as a management trainee in the US, which allowed him to gain exposure to a huge corporate setting, where for the first time he came to know about the nitty gritty of a good entrepreneurship. His close association with this US organization equipped him with the knowledge and expertise of running a business and infused him with the spirit of entrepreneurship, which later on helped him outshine as a successful business leader. 
Birth of the brand 'Spectropharma'
Nothing can serve society better than healing an ailing individual. Driven by this passion for creating a society, which may prosper in health and happiness, Abdulaziz Alsheikh, in collaboration with the Kingdom's 2030 Vision of reformative strategy, embarked on a new journey of setting up an entity that could provide world-class medicines at an affordable price to the people around the world. This led to the inauguration of his pharmaceutical company Spectropharma in 2019. In the words of the entrepreneur, "The core thought behind Spectropharma is providing impetus to the scientific and research standing, enhancing local manufacturing capabilities, and contributing to diversifying our economy."
Identifying the gaps and making a difference at Spectropharma
Abdulaziz Alsheikh along with a host of workers and multiple international partners vowed to bring forth top-notch quality medicines and healthcare services that could be procured only through the highest level of professionalism and expertise at Spectropharma. For this purpose, Abdulaziz, not only focused on the quality of his medicines, but also on the quantum of production that could suffice the millions of suffering individuals. 
In a bid to give impetus to the UK's scientific research and programs, the benevolent leader, Abdulaziz Alsheikh, brings in innovative ideas and knowledge from various medical programs and conferences held internationally in underpinning the local healthcare foundations of the Kingdom. Spectropharma also ensures arranging rare medicines in both patented and generic categories and paving the way to a healthy and peaceful society.
Keeping in purview his mission and vision of uplifting the overall social well-being, Abdulaziz has introduced the unique matrix organizational system in his management. Here, different departments are headed by different business experts or top-class organizations specialized in various business arenas like Manufacturing, Logistics, R&D, Commerce, Information Technology, and Finance. Thus, it is the process of garnering talents and engaging the big business aficionados within the spectrum of Spectropharma. "So our success is based on individual performances of each function and how seamlessly they integrate into Spectropharma corporate brand," asserts the leader.   
Tale of overriding challenges and climbing success
Business is not everyone's cup of Joe. It requires a lot of hard work, clear ideas, consistent workflow, indomitable passion, and strength of mind to ride off the beaten track. What may baffle us in our journey is the work-life balance, lack of support, and personal issues. But a passionate business personality like Abdulaziz Alsheikh knows the art of how to steer clear of his path and climb to success. While contemplating the challenges, scarcity of knowledge and disruptions in the global supply chain are the major impediments highlighted by the leader. Optimistic in his mission, Abdulaziz, expresses his humble gratitude to the authorities, who extended support and opportunities in overcoming hurdles, which made his road smoother and safer. 
Whatever we do, however small or large our dream may be; it may be shattered if our family refuses to stand by us. It's a perennial source of comfort and strength. Abdulaziz Alsheikh doesn't forget to spare some words in admiration of his wife while recognizing her tireless contribution in transforming her man's dream into reality, "I was really fortunate to have a wife, who is supportive and understandable. She is somebody, who shared the same values that I have about life in general and have an untiring spirit to support you. That allowed me focus more on my job and businesses and I owe all this success to her."
Key attributes of a leader and his message to aspiring young minds
A leader is one, who can perceive the lull before the storm, singlehandedly take hold of his fleet of ships, and like a captain, amidst the storm, trail forward with his band of soldiers. As a soldier is endowed with the beliefs and vision of his master, a worker should imbibe the values of his leader. The ardent business leader, Abdulaziz Alsheikh ensures that his workforce works with equal tenacity and dedication as their owner. For this, he believes that his workforce must have clarity of knowledge about the leader's perception and vision, and should work towards a common goal. For him, the dream of his workers should align with their leader's dream, "In my opinion, leadership rests on one's ability to envision; communicating it clearly and widely as possible and collaborating with others to realize it". He adds, "It's paramount that those working with you on the vision are able to develop and benefit from its reality/outcomes, along with the society in general".
Unraveling his plan for tomorrow, the Abdulaziz Alsheikh hopes to nurture his dream of enriching lives, as well as, business. The leader foresees his company Spectropharma emerge as one of the leading national and global pharmaceutical concerns. He throws some guiding light to the young upcoming entrepreneurs. For him, no obstacles should wreak havoc in our journey to explore possibilities in life. One must learn the art of bulldozing barriers and moving forward with the guts and gusto that never fail him. "My advice to youngsters is to always dream big – never let your circumstances bear on your plans; from the beginning learn and relentlessly do hard work with empathy, perseverance, humility, and honor", emphasizes the leader.