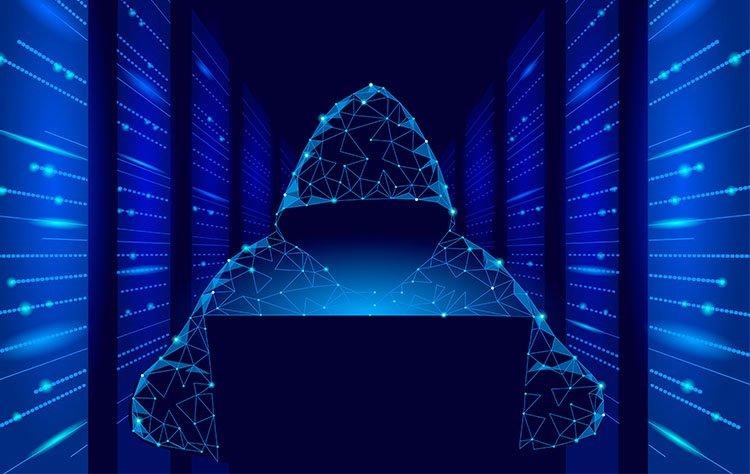 Cyber-attacks seem to be happening every day. While one hears frequently about attacks on large companies, small and medium-sized companies (SMEs) now make up the group with the largest cyber-attacks from hackers and criminals. Compared to large corporations, criminals see SMEs as prime targets because they are often less prepared and do not have the same level of protection when it comes to keeping their business data and that of their customers safe.
Thus, to protect your business against cyber-attacks, you should follow some basic tips that will allow your SME to have adequate protection. However, remember that even companies as large as Facebook and eBay have sometimes suffered intrusion from people who have hacked accounts or stolen passwords and data, so it is always possible that you have some type of unknown vulnerability.
Train and guide your employees 
Any protection measure that depends on human action ends up showing flaws at some point. For this reason, the initial step towards the total security of your data and your customers' data is to train and educate your employees. Make it clear that accessing suspicious websites or clicking dubious links is a gateway to cyber-attacks.
Although, many companies still face intrusions from suspicious links that were sent by email. Likewise, educate your employees about the importance of not sharing confidential information via e-mail or messaging, whose recipients are unknown or who do not have clear data about their identities and the companies they represent.
Inventory of existing IT security risks
The best way to know how to prevent hacker attacks against your company's computer systems is to anticipate them, that is, to make an inventory of all those computer security risks that may exist in your company and that, besides, are relevant to the information you handle. This type of inventory can be carried out by answering questions such as:
What information should the company protect that could be the cause of a crisis in the event of seeing the light?
What are the data that should be protected with a higher level of security so that it never transcends the competition or the general public?
What vulnerabilities in the company's IT security could incur fines, legal costs, reduced revenue, or sales?
The best way to avoid a cyberattack is to resort to a company specialized in cyber threats that can carry out an audit of your company's systems. So that you can find out which data you handle in your company are more threatened or less protected and what measures of security should be implemented to shield them.
Use Secure Passwords 
User accounts are another of those vulnerabilities for the cybersecurity of any company. To avoid cyberattacks, both you and your employees must make sure that you use strong passwords, that is, a succession of random characters, that include symbols, upper and lower case, and that it is difficult to crack precisely because of that randomness.
If your employees take laptops home, make sure they are protected by complex passwords so that no one outside the company can access them. Besides, every time you update software or install new firewalls, it is advisable to change the passwords. In fact, it is recommendable that from time to time, employees change the passwords of their accounts, so that we add one more barrier to the company's IT security.
Don't download pirated programs
Another of the best recommendations to avoid cyberattacks is to download only official, licensed software or applications from well-known providers. Pirated apps or apps of unknown origin can be used by crackers to introduce malicious code on the computer. Pirate programs are one of the biggest sources of malware today. Among the types of malware that can introduce into your computer are spyware or computer worms. Even some of these programs are nothing more than applications to download viruses to the computer, under the guise of legitimate software.
Wrapping up
Even if you follow all these tips, your business will still not be free from being attacked – it is clear that the chances of attacks will be less, especially when compared to those who do not perform protection actions. So, we have one last tip for you: strengthen your prevention. Make backups constantly from a company specialized in the subject. It is important that you have backup copies of company documents, files, and data. This is undoubtedly the best investment you will make, ensuring peace of mind in the face of unexpected situations.
By following these tips, you will certainly avoid losses and minimize the impact of possible cybercrimes on your company.