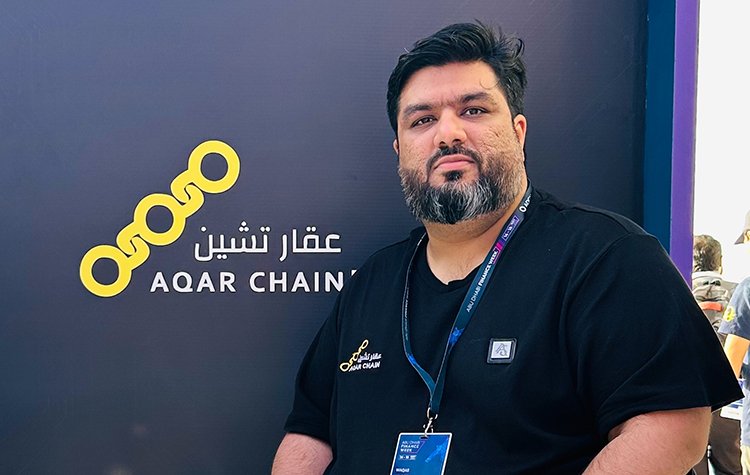 Waqas Nakhwa, CEO, Smart Chain
Never before in history, has the need for blockchain technology been felt so intensely until we ushered into an era of Web 3, enabling digital ownership. Gavin Wood, the founder of Ethereum identifies blockchain as the rarest gift of modern technology that directly serves to dilute power through its decentralized mode of transactions. It helps in improving supply chain management and besides effective trading; blockchain also assists in elevating business and augmenting sales. Protected by an immutable ledger technology, blockchain is the ultimate mechanism for securing transparency, safety and trustworthiness in your business.
Apart from being the underlying technology powering crypto, blockchain is extensively used almost in every sector, contributing to a greater economy and changing lives. However, a major component of WEB 3, blockchain is still at a nascent stage of development. We need a robust and high-performing team, who could guide us and assist us in optimizing business through the efficient use of this technology.
Headquartered in Dubai, UAE, Smart Chain has emerged as one of the leading blockchain development organizations in the GCC. The highly experienced and well-versed team of its research and analysis wing focuses on the development of blockchain-oriented strategies and solutions, which can optimize efficiency and ensure accuracy and timeliness in your business. The company thrives on the promise of setting up futuristic digital solutions for tech-savvy startups and enterprises. During its illustrious journey, the Smart Chain has made an impact as a global leader in unraveling the potential of Blockchain that can be a savior to Health care sector, Insurance, Financial Tech, the Travel industry, and every kind of business, regardless of their size and volume. The state-of-art blockchain-oriented solutions and services of the company have been meticulously devised to enhance risk-free supply chain management and logistics. From a single wallet development to an EVM, the team has evolved to cater to a full 360 solutions for the industry requirement.
Tale of growing up and reaching the climax
Smart Chain was founded with the sole objective of applying the potential of blockchain technology in business and providing tech-driven solutions to entrepreneurs. No sooner than the founder identified the booming prospect of AI and ML, there was a lingering passion for exploiting this market by leveraging the best of talents and resources.
Smart Chain began its operation with pilot and MVP prototypes in the public and private sectors. Eventually, the company blossomed into a full-fledged operational unit working in congruence with UAE's 2030 vision of sustainable development.
During the trail of its success spanning over 10 years, Smart Chain boasts of some major accomplishments. It has completed over 500 technology-development projects since its inception in 2019. The company offers services and solutions to harness the potential of blockchain technology and gain valuable insights on projects spanning crypto asset development, staking platforms, DAO governance, Metaverse MVP, asset tokenization, and even full-scale blockchain development.As envisioned by its founding fathers and the CEO Mr. Waqas Nakhwa, Smart Chain specializes in offering cutting-edge solutions across a multitude of platforms including Blockchain Consulting Services, Enterprise Blockchain Solutions, Event Planning Software, Web & Mobile App Development, Robo Advisory, Bots (software apps), AL/MT/IoT, Smart City, smart contract development, and blockchain integration.
Highlighting their USP in business, the CEO talks about their customer-centric mode of operation, and their commitment to providing exceptional quality services while merging human ingenuity with technology at Smart Chain.
So, if you have a global mind set, blockchain is the super-efficient and the most powerful technology that could easily give a run to your competitors and help you reach the climax. At Smart Chain, the team understands your project-specific needs and helps you identify the right blockchain protocol that suits your business case. They customize your needs and provide bespoke solutions that could help your business to grow exponentially. They help you with training workshops, prototype design, and blockchain proof of concepts.
Mission and Vision
Smart Chain stands on a single mission of working together on the Blockchain. As perceived by its leaders, blockchain is a new way for humans to make deals by tying up virtual resources, instead of wasting natural resources. Since its inception, the company has vowed to facilitate your business by integrating technology that will maximize its profit with minimal waste of time and resources. The company wires its comprehensive suite of services and products with the most sophisticated technology. This has enabled the firm to empower your business and expand them and minimize challenges with sturdy internal protocols, and improved project governance.
The glorious feat of its achievements rests primarily on the cornerstones of technical excellence and devotion to customers. Smart Chain works on the pillars of integrity, transparency, creativity, and innovation that keep them abreast of time and competition. To deliver the most effective tech-driven solutions to its customers, the company strictly adheres to protocols, and deadlines, while keeping an eye on the discerning needs of its customers. It emphasizes creating talents, nurturing them and finally retaining the best pearls, who can navigate resources and bring to the table the best possible solutions for its clients.
Their values encapsulating their mission reflect the company's commitment to clients. It justifies its vision of becoming the frontline organization in blockchain development by deploying a wide spectrum of innovation and creativity.
Awards and recognitions
Smart Chain has been felicitated with many awards and appreciation for its unique contribution to the advancement of technology.
• Golden Excellence Awards-Golden Excellence in real estate technology.
• Blockchain Dubai Summit & NFT show 2022 – Real estate startup of the year 2022.
• Inovexic- The Oman e-commerce conference – partner
• Presenting at Khalifa University entrepreneurship talk – Certificate of appreciation
What's on hold for the future?
Walking the extra mile has always been a fascinating experience that an entrepreneur loves to cherish in his ever-growing journey of entrepreneurship. The visionaries and technocrats at Smart Chain are continuously harnessing their skills, knowledge, and resources to enforce and enhance the power of blockchain, creating a diaspora in the tech-ridden world of business.
In the trailblazing journey of his career, the CEO is excited to dig out opportunities and unearth possibilities. At present, the company is on the verge of becoming a top-class venture studio helping the community with its rich experience and expertise in technology and funding. It has created a distinguished portfolio of solutions, which is flexible enough to adopt emerging technologies with a regulatory perspective. As a part of their pipeline project, Smart Chain is on its way to making a difference in the world of the real estate and retail sector through the application of its high-end technology.