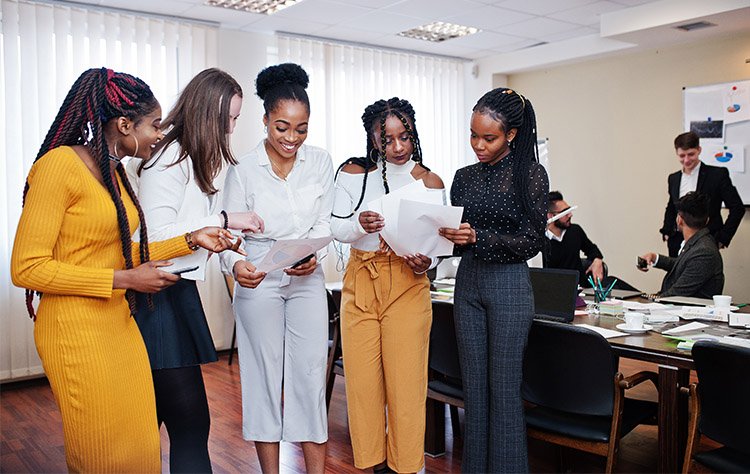 Two years have passed since the COVID-19 pandemic began, and a lot has changed. The COVID-19 pandemic forced many businesses to prioritize their workers' health, ushering in the era of remote work. Workplaces were forced to adapt their operations to keep teams effective and engaged.
Many workplaces experienced a significant shift to remote and virtual work due to the widespread lockdowns and public health restrictions associated with the pandemic response. Businesses and organizations must carefully consider what the future of work looks like to them as we anticipate and prepare for the post-pandemic future.
The offices reopened and extended invitations to employees to return to the workplace as soon as the coronavirus cases began to decline. But over a year of working from home opened up new ways of thinking regarding work. According to a survey, two-thirds of employees want flexible working arrangements. In contrast, almost a third of those surveyed said they would consider leaving their jobs if they had to spend all their time in an office.
The leaders of businesses worldwide need to reflect on their operations post-pandemic, consider their learning from the disruption of the crisis, and ask themselves, how can we build back better and stronger?
Keep reading this article to discover how organizations worldwide can create an effective and engaging workplace team after the COVID-19 pandemic.
Focus on Shared Goals rather than Individual goals
As long as employees work virtually or from home, management should ultimately define shared objectives and rewards. Teams need to collaborate on a future vision that builds on the increased autonomy they have gained through virtual teamwork.
The leadership managing the teams should concentrate on aspects of teamwork that strengthen relationships between team members. Before the pandemic, team-building activities consisted of a casual lunchtime discussion about the organization's goals or a game of table tennis between employees to help them get to know one another better.
But post-pandemic, the entire scenario has changed, and few organizations will maintain a work-from-home model. In contrast, many will move towards a hybrid model. The advantages of remote work, such as uninterrupted time for strategically significant projects and respect for individual preferences, must still be preserved for those teams that return to the office.
The importance placed on employee health and wellness was one positive outcome of the pandemic. The pandemic almost eliminated a problematic aspect of workplace life where employees were expected to report to work even when they were ill. After the pandemic is over, we cannot reverse our course in this regard. Employees must protect themselves and their team members from the consequences of illness.
The working world will not be the same after the pandemic, which is a good thing. We shouldn't go back to the unhealthy workplace environment where deadlines are prioritized over the wellbeing of the workers.
Acknowledge the Structural Shift 
Businesses and organizations are moving away from hierarchical models to cross-functional and occasionally self-managing networks of teams.
A survey conducted in 2016 found that most large corporations rely on interdisciplinary and cross-functional teams. In 2019, another report found that 31% of survey takers said that most or almost all workers are performed in teams.
For many businesses, the pandemic allowed many teams to switch from in-person interactions to remote ones using video conferencing services like Skype, Google Meet, and Zoom.
While working from home offered many employees comfort and independence, the decline in social interaction and lack of work-life balance has presented challenges.
Workplace teams will require a setting that preserves the autonomy experience while fostering a sense of belonging as we emerge from the pandemic. Employees should be free to decide where they want to work and when they want to work whenever possible.
The next question everyone asks is how we can build effective teams at the workplace to complete the work ? so that each employee feels connected to the company and is given the appropriate level of freedom, just as he had during the pandemic.
To accomplish this, organizations must strike the right balance and set up teams based on a few structural factors, such as:
Teams should have strong leaders.
Teams should have the same goals and rewards for all the members
Teams need to have clearly defined tasks.