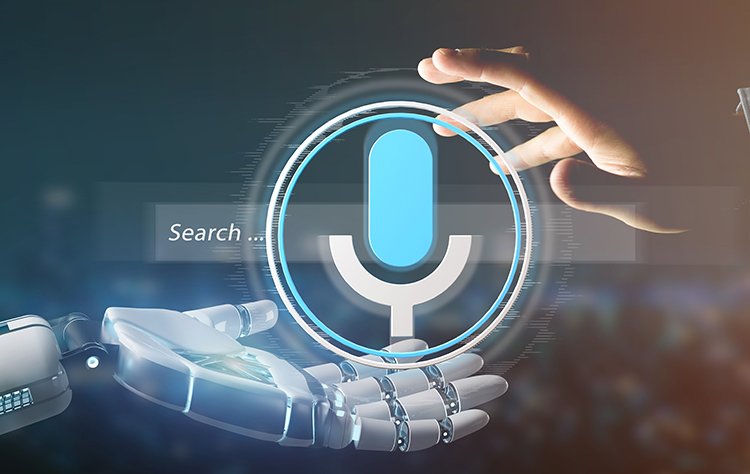 The voice search is a relatively new area, but the extent and popularity continue to grow. For this reason, in this post, we are going to see how companies can adapt their SEO strategies to the incipient use of voice search by users.
A brief history of voice search 
It is a method of searching for information on various devices that allows you to use your voice instead of typing terms on the keyboard. For its operation, different technologies are combined that allow recognizing the user's words and processing them to achieve useful searches for him. Although there has been work and speculation on speech recognition technologies, since the 1960s, it is in 2008 with the launch of the Google Voice Search application that the first step is taken for the development of current technology.
Voice search technology has been refined from a curious gadget on smartphones to a fully functional application. Besides, the appearance of virtual assistants such as Siri (iPhone) or Alexa (Amazon) has promoted voice search. The development of more accurate algorithms in voice processing has allowed an evolution in the ability of these devices to provide more accurate results.
According to a Microsoft study, the main voice searches of users are related to searching for a piece of information quickly (68%), asking for guidance (65%), and searching for a business (47%).
To take advantage of these opportunities, companies of any size that are working on their digital presence must adjust to the new reality of voice search.
Tips to adapt your SEO strategy to voice search
The positioning search engine is changing a discipline, so it is necessary to renew the protocols constantly.
Set language to voice search 
Users in voice search use a more conversational language, where there is room for prepositions, conjunctions, and adjectives. Thus, they are more likely to search for "the best digital marketing company" than "digital marketing services."
This translates into two movements for SEO: on the one hand, the blog or the web must seek to position with longtail keywords. In this sense, a proven strategy is to create a FAQ page, where you can gather the most common questions in conversational language that potential customers may be asking about a specific service, product, or business. On the other hand, natural language is rewarded in the content. This includes, in turn, taking into account the different idioms or expressions typical of different geographies. To do this, it will be essential to know the market in which a company is integrated and adapt the keywords to the words that the user is using.
Optimize content using questions 
The content of the website in the era of voice search does not only refer to a text packed with keywords, but is related to natural writing, with questions and using synonyms to improve the user experience. To do this, put yourself in a public place and write in the best way to solve the pain and problems. One tip is to bet on intertitles with clear questions that go straight to the needs of these people.
Enhance local visibility 
Search engines are using semantic search, trying to understand the context of the user to offer more and more relevant results. Thus, they take into account, among other factors, the location from which the search is made.
To be visible in this new paradigm, it is vital to take care of the local optimization of the web and boost the profile in Google My Business, which appears as the first result in local searches.
Strive to achieve featured snippets 
Have you heard of the featured snippet? This is nothing more than an answer or a list of items that appears right after the sponsored links, directly answering a question. They positively help with website or online store traffic because they are often the first click option. To conquer a featured snippet, the first step is to respond clearly, and without going around many times.
By adapting your site to all these changes, voice search becomes simpler and yields the best results. You can track the improvement in traffic through Google Analytics and make comparisons of visits before and after the adjustments made. What's not worth ignoring is voice search, which is still going to grow a lot and can be an excellent boost to your conversions.
Conclusion
Lastly, this marketing strategy is no longer a piece of big news. Many companies linked to trends are adhering to this strategy. Therefore, investing in this is a competitive advantage, and you will certainly get ahead of your competitors.