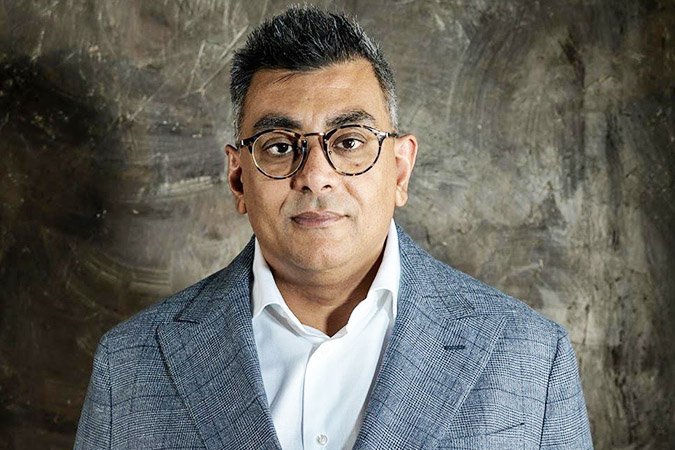 Patrick Pilati, Managing Director, House of Pilati
Entrepreneurship is not just about setting up a business; it is about building an empire and maintaining relationships. It all starts with the classic entrepreneurial genesis of starting a lemonade stand as a child. One such inspiring leader, Patrick Pilati believes that entrepreneurship is all about creating an idea and making a business out of it. It all began at the age of 16 when Patrick was trying to make some extra cash for his pocket money and started his entrepreneurial journey at a very young age. He believes that entrepreneurship is all about the journey where one has to understand what people want, learn the process of how to become a leader, the role of the staff, and understand that being an entrepreneur is to be super-creative in solving problems on a day-to-day basis and empowering the person on the left and your right.
Patrick's Entrepreneurial Journey
Patrick Pilati's life work has been devoted to the creation of wealth; not only financial but intellectual, academic, and motivational as well. He has a unique leadership style which is widely regarded as the mastermind behind countless large-scale economic, technological, and geopolitical developments. Patrick is the founder of 'The House of Pilati', a European and Middle Eastern design that creates one-off custom luxury goods for the demanding UHNWI who are always looking for some unique. House of Pilati founded by Patrick Pilati, is specialized in developing asset management strategies for the energy sector, mineral & metal sector. With offices in London, Dubai, New York, and Hong Kong, the company is able to provide clients a tailored made service based on the needs of the client. "We are currently focusing on gold and diamond asset management which during the Covid economy has seen a new rebirth in economy together with energy sector- oil & gas," affirms Patrick Pilati.
Stepping Stone to Success
Patrick strongly lives by the motto, 'Failure is the stepping stone to success.' The ardent entrepreneur faces setbacks and challenges daily and every setback is unique on its own. "Failure is the biggest thing that has shaped me to become the person I am today. You have to remember, that your failures are not negative events. You can learn lessons on how things cannot work and find a solution on how we can make them work," shares Patrick.
According to him, being an entrepreneur is all about trying to become the best at predicting the future, and the economy, and understanding the importance of investment as a bad investment today can be a good investment tomorrow. The key to becoming a successful entrepreneur is having the ability to understand society and foresee how society evolves. It is about being likable and making people understand collectively while achieving one of the entrepreneur character's skills that the world wants.
While Patrick was working in a pub for a couple of years in London, he understood what people want, when they want it, and their likes, and dislikes and it helped him to understand marketing. He says, "Marketing is the key to communicating and articulating that helps you become an entrepreneur as you have to explain things and your idea to everybody in different versions. So, understanding the clients who use your product or service is important to become a successful entrepreneur."
An Ideal Leader
According to Patrick, being an entrepreneur is not a job title and it has become such a cliché title to have because it's fancy and it's become a big trend. Personally, he believes that a true entrepreneur is creative and can create companies and businesses out of nothing and just by understanding what the community wants. "Yes, I will say entrepreneurship is being a leader, but sometimes you're not even a leader. Because if you're an entrepreneur, you need to have a good CEO to run the business for you sometimes and he has to be a good leader." To him, true leadership is when somebody comes to you for your advice, because whenever you talk to them, they understand that you understand them.
For Aspiring Entrepreneurs
As a creator, Patrick believes that creativity never ages and he aims to keep on creating every day. Entrepreneurship is all about changing for the better and finding new solutions to problems in the economy. In his advice to young entrepreneurs, Patrick shares, "If you're young, go and get a job, learn from other people without questioning, learn why certain things work and don't work. And if you consider yourself an entrepreneur, you should have to stand up when you're failing. You should learn a new lesson and know-how that project will not work and embrace your creative side to create a solution to the problem that you are facing and that takes time."
In conclusion, he says, "Entrepreneurship is not something to be taken very lightly today, but if we can inspire people to create and develop new ideas, or to redesign the existing idea to make them better, then we can have a better humanity for everybody and this is what we entrepreneur, that striving for, is thinking about the future of humanity."